"Mainstream media wasn't serving me anymore" – Journalist Sam Baker started The Shift to give voice to midlife women, and they love her for it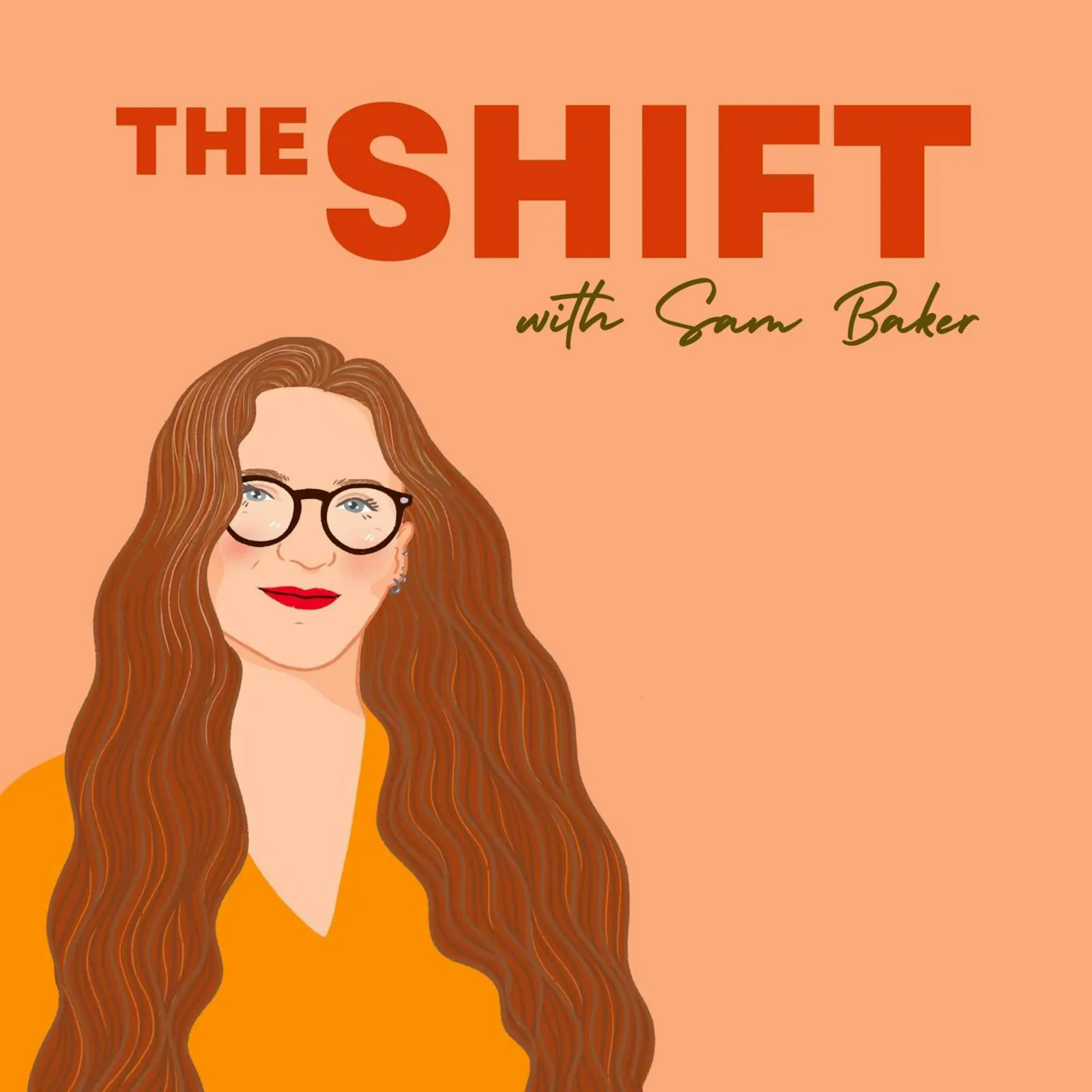 Sam Baker had a wildly successful career in mainstream media – reaching a peak as the editor-in-chief of Cosmopolitan UK and Red magazine. But once at the top, instead of enjoying the view, she spotted a gap: there were no women in her age bracket represented in mainstream media. Women 40+ simply vanished from magazines. You can probably guess why.
"Where were all the older voices?"
Sam decided to leave mainstream media and put her energies into making a space where women over 40 would have their voices heard. In 2020 she published The Shift: How I (lost and) found myself after 40, and you can too, and launched The Shift podcast alongside it. In each episode, Sam talks to women in midlife and beyond about everything and anything: from ambition and identity to vanishing eyebrows and flesh duvets! Sam's straight-talking, humorous and empathetic discussions attract over 30,000 regular monthly listeners, and that audience is growing fast.
Don't be afraid to ask for money for your creative work
Sam's leap from mainstream to independent media grew slowly but steadily  – she already had a highly engaged social media audience and soon thousands were tuning into her podcast. But how to convert popularity into pounds?
The first step is being able to confidently ask for money for your creative work.
It seems to be more difficult for creative folks to confidently ask for money for their work than people working in other industries, but why?
A classic benchmark for creator success is whether they manage to live solely off of their creative talent. Yet paradoxically, creatives are notoriously bad at asking for money.
"Creative people are in a unique position in that they are not good at asking for money, and people don't seem to value creative work in the way they do other things."
Sam aptly points out that you wouldn't expect a plumber to fix your toilet for free. Yet, most people will consume content for free all day every day, without thinking about all the hours of unpaid labour that went into producing that podcast, or writing that article.
For many independent media makers, making their content freely available is a deliberate choice. But at some point, this is no longer economically viable.
"I absolutely believe in the monetisation of podcasts."
Once Sam had a strong following, she decided it was time to monetise her audience through memberships. Wanting to keep the podcast open access, she decided to offer her fans an additional paid newsletter. It's been just six months since Sam launched the Shift newsletter and it already accounts for a sizeable chunk of her income.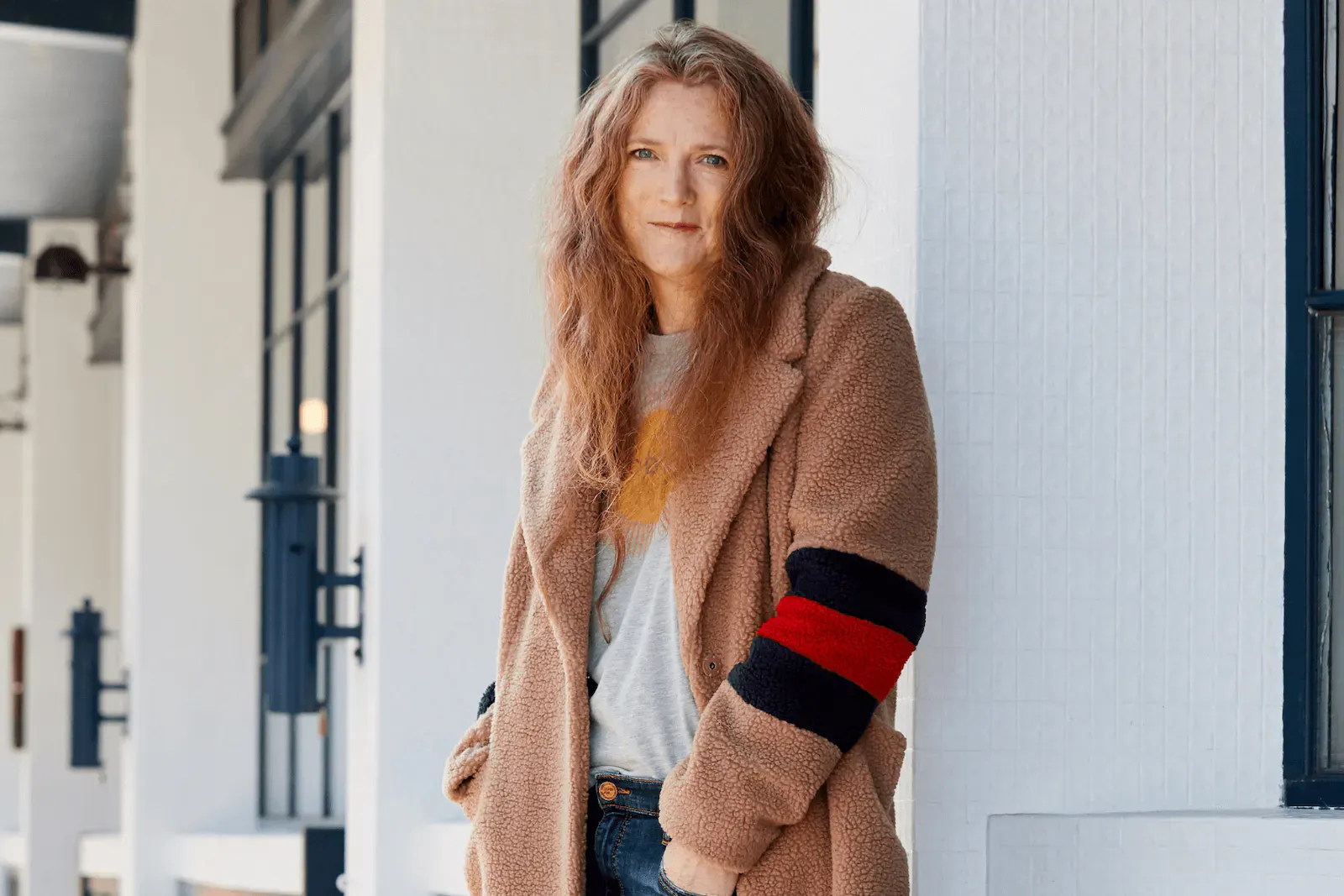 Sam's steps to becoming a self-sufficient multi-platform creator:
1. Identify a need – Women over 40 are being neglected by mainstream media. Their voices need to be heard!
2. Make free content addressing that need.
"I felt strongly that I didn't want a barrier of access to my podcast."
TIP: Expect to grow slowly – don't concern yourself with reach numbers at first.
TIP: Release regular content and persevere. It's important to be consistent so listeners develop a habit.
TIP: Invite guests with a large and/or very engaged following to participate in your content. If they like what you do, they may give you access to their audience.
3. Use social media to promote your content and engage your audience in discussions.
TIP: Timing is important for content release – think about when your fans will likely consume your content and plan accordingly.
4. Start a membership program to monetise your audience.
TIP: Remind your audience frequently (on social media and within your content) about your membership offer.
TIP: Put the membership cost in real terms, e.g. "for 4 euros a month, which is not even 2 coffees, you can help keep The Shift going".
Sam's mix of platforms
"Newsletters and podcasts are the perfect combination for an intimate relationship with your audience."
✨ Free podcast – Attracts fans with free content and builds an engaged following.
Check out Sam's tips for starting a podcast here.
Read Steady podcasters' advice for monetising your podcast here. 
✨ Paid newsletter – Sam offers her members access to exclusive content for a nominal monthly fee. Sam sends out a weekly newsletter to her paying fans which includes interviews, Q&As, podcast transcripts. She also hosts a monthly book club with exclusive author chats.
The newsletter allows Sam to build stronger bonds with her community, and gives her full control over their relationship. No algorithms stand between her and her loyal fans.
✨ Social media – "The role of social media is to promote the podcast and newsletter, not to do the things I would want to do in the newsletter."
Social media is important in that it is where people get to know about your content, but it is not where all of your content and interactions with your audience should be.
Why? Social media platforms have a lot of control over your interaction with your audience. They use algorithms to dictate what content reaches them, and you are subject to the platform's regular policy changes.
For greater independence, use social media alongside a newsletter or other direct media channels, like Discord. On Steady, you can set up a newsletter to reach your audience for free.
Inspired to go independent?
"I spent most of my journalistic career compromising my values. Now I can be true to myself."
Sam Baker's journey from Editor in Chief of glossy women's magazines to running her multi-platform one-person show is inspiring for two reasons:
1: She stuck by her principles: she keeps her podcast open-access, while also making money from her creative work by offering her fans a paid newsletter.
2: Her story highlights the value of independent media: by giving women over 40 a lively platform for discussion, Sam is addressing the needs not being met by mainstream media.
October 27, 2022
Success Stories