How to become a content creator in 2023
Content creators are everywhere these days. But how did they get started? And how might you give it a crack yourself?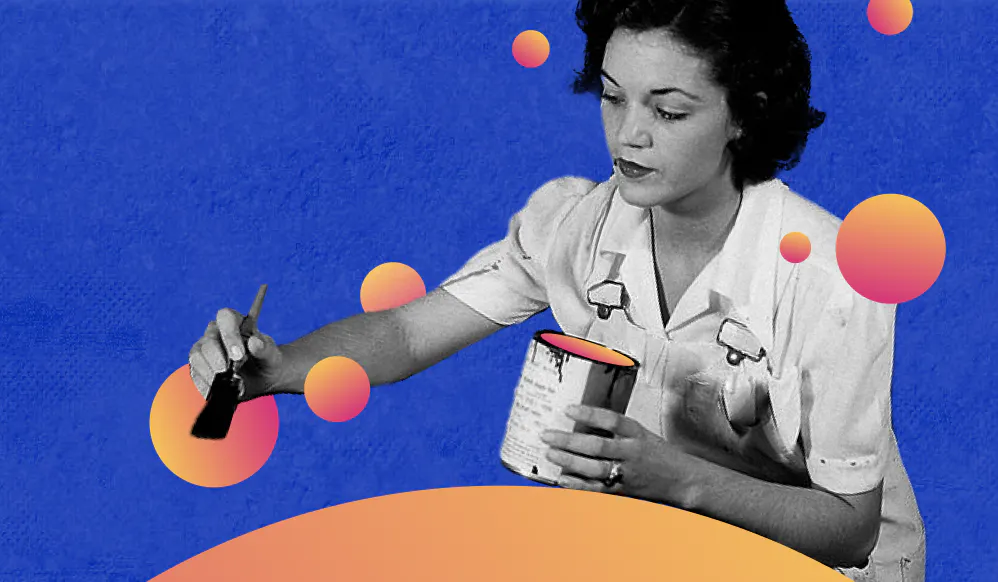 The Creator Economy is a booming business, with "Content Creator" now a much sought-after job title. But you don't need to wait for anyone to give you permission to become a content creator. Plenty, if not most, content creators are their own bosses, making their own content, for their own audiences.
In this article we break down:
The different types of content creators

How much content creators get paid

Fan funding

The perks of maintaining independence as a content creator

How to become a successful content creator
Here at Steady (Opens in a new window), we work with content creators to help them secure a financial future for their projects through memberships. Memberships allow a creator's fans to support their work financially, so they can continue creating content. More on that later.
What is a content creator?
A content creator is someone who makes content and publishes it online, either for existing brands and companies, or for their own platforms and audiences.
These include:
Writers, journalists and bloggers

Podcasters

Vloggers

Cartoon artists and illustrators

Social media influencers

Commentators on topics like sport, fashion, or everyday life

Social media managers

Content strategists

Marketing executives
Some of these content creators work for larger companies, for example social media managers and marketing executives who produce marketing content, like emails and social media posts, for their companies' brands.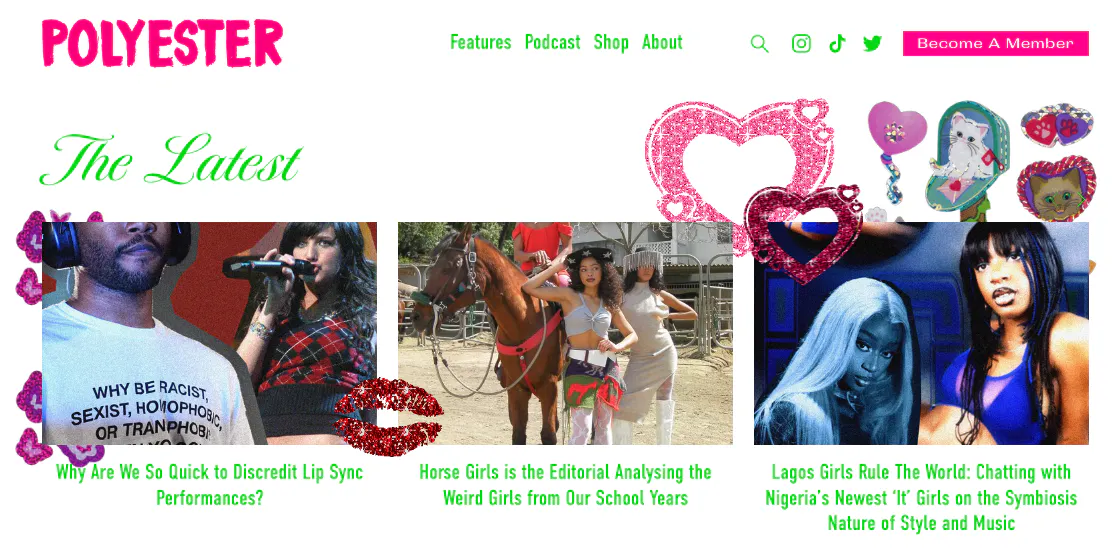 Polyester Zine (Opens in a new window) is an online magazine run by independent content creator Ione Gamble.
But many content creators work for themselves, producing their own content simply because they love it, for brands who sponsor their content, or in exchange for support from their communities.
Influencers vs. content creators: what's the difference?
Influencers are simply one type of content creator, where their personality and opinions form the base of their content.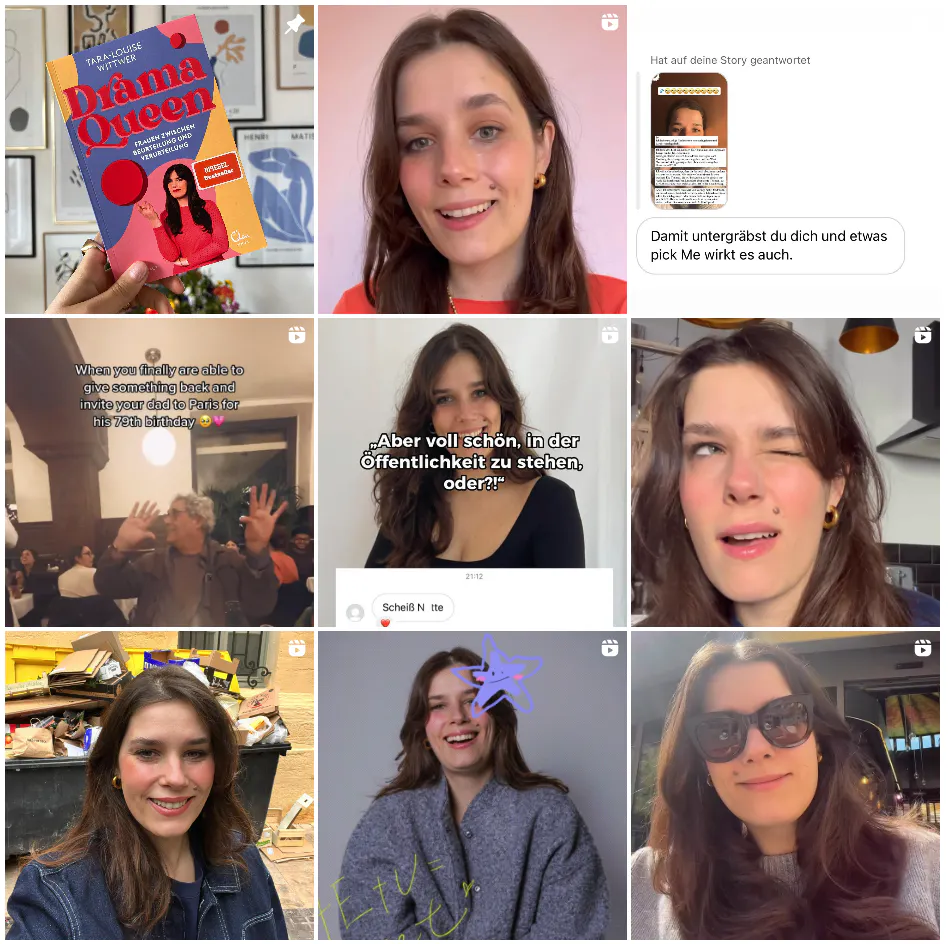 Tara-Louise Wittwer (Opens in a new window) is an Instagram influencer who shares her thoughts on feminism, relationships and mental health.
Influencers post content on social media about their lives, opinions and experiences and are able to capitalise on these once they reach a broad audience.
Reaching as broad an audience as possible is the explicit aim of an influencer.
This is because their business model involves earning money from brands in exchange for promoting their products to their audience. The more people an influencer reaches, the more they can charge brands for their endorsements.
But mainstream reach isn't the goal of all types of content creators. Many successful content creators do very well producing content on niche topics that attract smaller but much more dedicated audiences.
How much do content creator jobs pay in 2023?
It's the (potentially) million-dollar question you're asking yourself as you scroll through Instagram: how much do content creators actually get paid?
The short answer: it depends.
Here's what a content creator's earnings will depend on:
Whether they are an employee or working freelance – independent content creators tend to earn significantly more, but have less income stability

Their income streams: salary, brand sponsorships, advertising income, speaker fees, fan funding, and more
According to Glassdoor (Opens in a new window), a content creator employed full-time at a company could expect to make, on average, £28,882 GBP in 2023.
For freelance and independent content creators, earnings can vary quite widely.
When paying influencers for a sponsored post on platforms like Instagram, many brands use the "one cent per follower" rule. That equates to $100 (or £80) per 10k followers.
Macro-influencers – those with 1 million+ followers – can make anywhere from £8k to £1 million for a sponsored post. Micro-influencers, with 10-50k followers, can expect between £80-500 per post.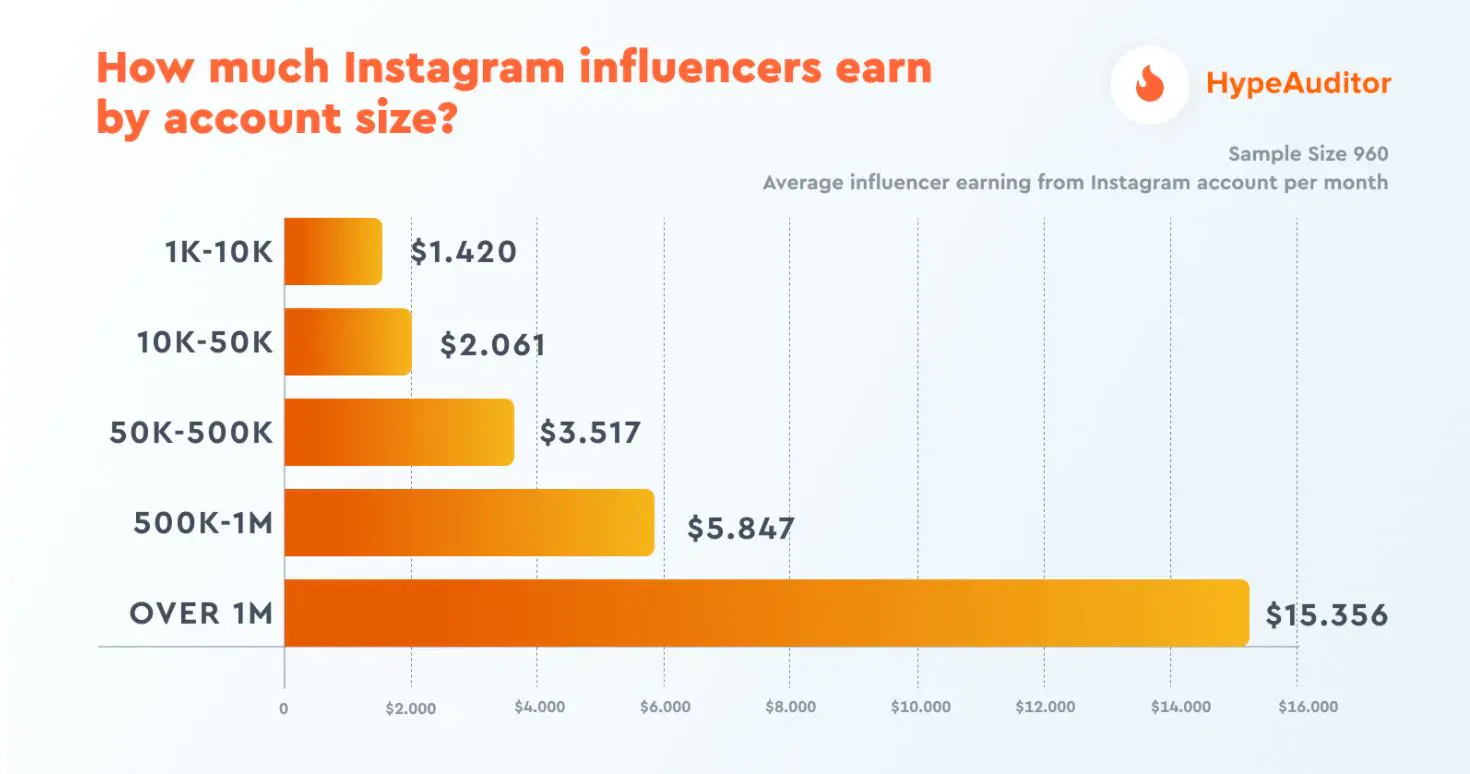 Average monthly earnings for Instagram influencers, according to HypeAuditor.
Sponsored content vs. advertising: what's the difference?
Influencers are often paid by brands to promote their products. This is sponsored content, where the creator publishes one or a series of posts, as agreed with the sponsor, in exchange for money and/or free product.
But content creators can also make money from advertising, which is different. Ads are not (generally) made by the creator.
YouTubers, for example, make money from their videos when a viewer watches an ad that plays during their video. YouTube pays the content creator for attracting the viewer to the advertisement. 
On average, YouTube pays about £14 per 1,000 ad views. 
It can be really difficult for creators to estimate their potential earnings. That's because advertising earnings on YouTube aren't calculated based on video views. With YouTube ads, you only make money if the viewer clicks an ad in your video, or watches the video in full.
That means that you can have millions of views on one of your videos, but if most of your viewers skip past the ads, you won't earn much.
🤓Extra for experts: How to make money on YouTube (Opens in a new window)
Funded by fans: Independence and reliable income with memberships
One way to split the difference between the independence of freelance content creation and reliability of a salary is with fan funding.
Social media users are increasingly aware of what's involved in producing great content. It takes time, money and effort and thankfully fans are becoming more willing to pay to support the projects they love.
Membership is a funding model that makes this possible. How does it work? Fans become members by paying a regular amount each month so that creators can build up a dependable income. This enables creators to invest in better gear, hire a team mate, plan for the future and earn a much-deserved income for their hard work.
Memberships fit content creators of all sizes, from niche podcasters and bloggers, through to major newspapers. That's right, The Guardian and the New York Times, among many others, have turned to their communities to fund their work directly.
https://www.youtube.com/watch?v=wgV0rjJqpqI&list=PLBh2i93oe2qswFOC98oSFc37-0f4S3D4z

(Opens in a new window)
YouTuber Julian publishes at least one new video per day on his channel, The Bright Side of Mathematics (Opens in a new window). His fans support his work with a few pounds each month, which allow him to continue his great work on a niche topic.
Memberships vs. subscriptions
Memberships have the benefit of bringing your community of fans closer to your work. 
Where subscribers pay a monthly fee in exchange for a prescribed amount of content, eg. a monthly magazine, members pay simply because they want to see the project thrive.
You can offer your paying members bonus content, behind-the-scenes peeks and ways to get involved more directly with your project.
But you don't have to do anything extra – our research shows that most members are happy to pay the creators they love for their work, just because they want to see them continue.
Be your own boss: The perks of being an independent content creator
There are lots of benefits to being an independent content creator.
First and foremost, being your own boss is attractive to a lot of people. This means you are able to set your own work hours and manage your work-life balance (Opens in a new window). This is especially helpful if you have other responsibilities, like childcare, but even if you're someone who isn't interested in hustling up a traditional career ladder or working a set number of hours per day or week.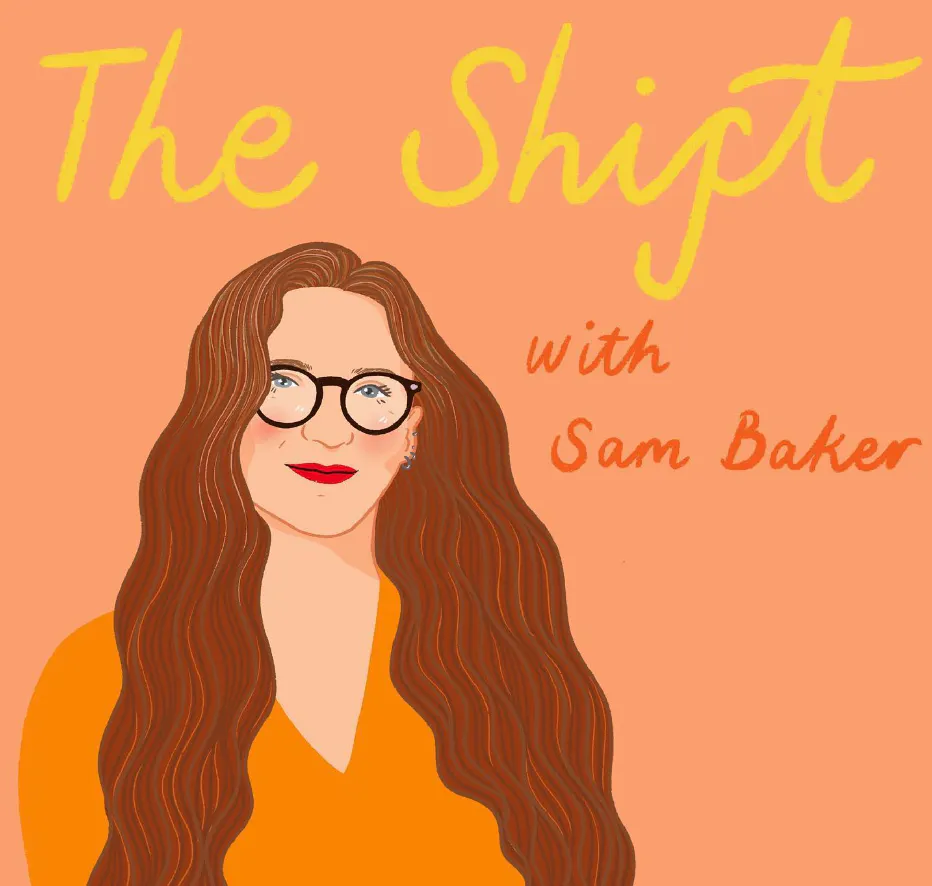 Magazine editor Sam Baker has gone independent, hosting her own podcast on midlife and beyond called The Shift (Opens in a new window).
Being able to take on projects of your choice, rather than following your boss or company's priorities, is another benefit of being freelance. Plenty of content creators are driven to make content based on their own hobbies, interests or values, so being able to choose who you work with and who you earn money from may also be important to you.
As a freelance content creator, you also have the ability to take a stand on the issues that are important to you, rather than having to fall in with the company line.
Above all, freelance content creation is a great way to achieve your creative dreams while getting paid for them.
How to become a successful content creator
1. Find your content niche
If you haven't started your project yet, you have the benefit of pulling out a blank page and dreaming big.
It's time to consider your vision for your project and then nail down your niche. Use questions like:
What do you really like talking/reading/writing about?

What perspective do you bring to the table?

Who is your audience?

Do similar projects already exist?

What could you do to be a little bit different?
The Black History Buff (Opens in a new window) podcast was started by King Kurus, who found his niche after attempting to teach his son about their family's past and finding some big gaps in the process.
If you already have an established project, you might like to consider how well it's running and whether spending a little time with these questions would help you refine your project's concept. 
Remember: the easier your project is to define in one sentence, the more likely your fans are to recommend it to others.
Case study: a music magazine going all-in on its niche
Online magazine The Quietus (Opens in a new window) has amassed a significant following for its ability to "nerd out" over independent music and culture.
The editors leaned into their niche even harder when developing their membership programme on Steady (Opens in a new window), offering their paying members bonus content including deep dives into underground and under-appreciated culture, exclusive music releases and podcasts, all with an editorial discernment that is unmistakably The Quietus.
Even their promo video for their membership programme made the most of the team's quirks.
https://www.youtube.com/watch?v=pBF-9yVVNfw

(Opens in a new window)
Lesson: Identifying exactly what it is that your fans love about your work – content, or tone, or personality – can go a long way to building a supportive relationship long-term.
🎙️For podcasters: How to find your podcast niche (Opens in a new window)
2. Develop a regular posting habit
Posting content regularly is a key mark of success for a content creator. And it's especially important if you're hoping to monetize your work.
Your fans will come to know you by your dependability. If you say your podcast comes out once per week, for example, then you need to make sure it shows up on the same day each week, so your listeners can get in the habit of looking out for your next episode.
If a regular schedule is something you struggle with, consider making a content schedule to plan out your work.
For podcasters, this might be a simple calendar where you note down which guest you will feature each week.
Social media content creators might like to use a more detailed scheduling tool like Later.com (Opens in a new window) to plan your posts. Try to figure out a regular pattern, like new content on Mondays, a behind-the-scenes post on Tuesdays, share a relevant link every Wednesday, etc. This will help you speed up your work processes.
3. Find your audience 
In order to go fan funded, you're going to need some fans. But it's not all about how many fans you have. It's actually about how engaged your fans are.
The fans who are likely to want to pay for your work are the ones who regularly engage in your content: the fans who comment on your social media posts, reply to your newsletters or write to you with suggestions for future podcast topics or guests. If you're seeing engagement like this, you can say with confidence that your community cares about your project and wants it to thrive.
If you're not there yet, it's time to put some effort into increasing your engagement. You might start by:
Running polls on social media to get your fans to engage with you

Setting up a fan forum, like a Discord server (Opens in a new window), for more cosy chats with your biggest fans

Making sure to end each blog post or newsletter with a question that entices your community to respond

Making a deliberate request for content ideas to get your community to engage
Case study: A film magazine keeping their fans close online
Indie film magazine Little White Lies (Opens in a new window) uses the forum service Discord like a group chat for its most dedicated readers. This works as an added benefit for the magazine's paying members, as a thank-you for keeping the print and online magazine afloat, but also serves to keep them engaged in the magazine long-term.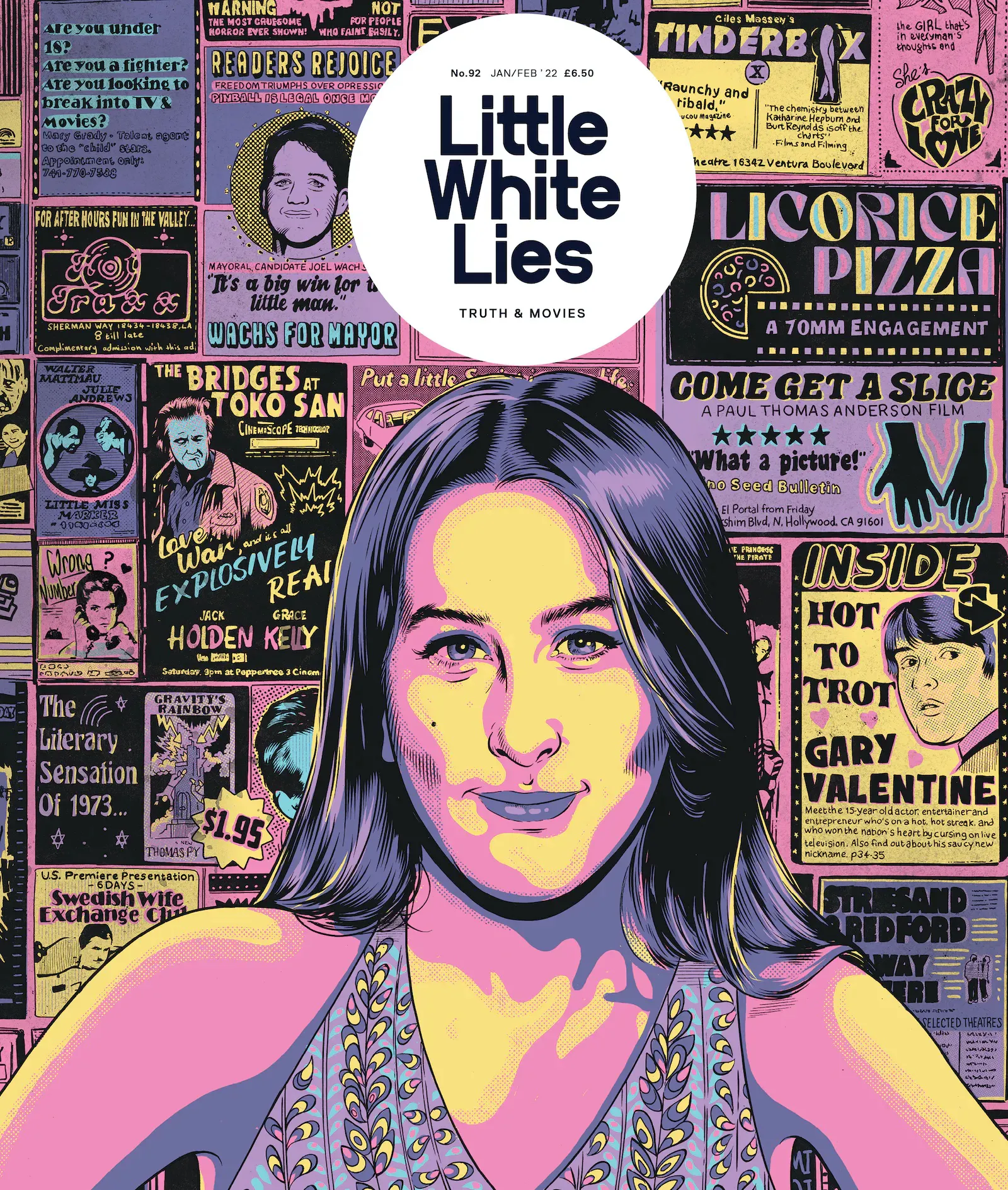 Publisher Vince Medeiros says:
"We want to increase the level of interaction between readers and the newsroom – to really open that up. The new Discord server is our answer to that: a place where editor and reader can share ideas and discuss the latest releases. Crucially, it's a place where readers can input on our editorial thinking on a regular basis. We also post live dispatches from festivals, drop new artwork and share exclusive stuff that has yet to go on the site. It's going well so far, and we're excited to see it grow."
👀 Want more? Steady's best resources for growing your project (Opens in a new window)
4. Monetise your content
Once you've got your content concept and niche sorted, you're posting regularly and you've built up a community, it's time to think about monetisation.
But hold on: how many fans do you need before you can monetise your content?
This depends on the platform you use.
On Instagram, you generally need at least 20,000 followers before you can start charging money for sponsored content as an influencer.
On YouTube, channels with more than 1,000 subscribers and 4,000 hours of playback time in the last 12 months are eligible to apply for Google Ads for their channel. 
However, having a large number of followers doesn't guarantee engagement. It's generally better to have fewer engaged followers than more lazy followers who never engage with your work.
How to calculate your fan income
The founder of Wired magazine, Kevin Kelly, developed the principle of 1,000 True Fans. True fans are the people who would buy pretty much anything from you, just to keep you going. He found that you only need 1,000 true fans in order to make a decent income from creative work.
At Steady we've found that 5% of your fans would pay you £5 a month if you ask them 5 times. 
For example, if you have 10,000 followers, then the 5% willing to pay for your work would be 500 fans. If you ran a membership campaign and they each signed up to pay you £5 a month, you'd soon be earning £2500 per month for your work.
That's an income you can count on each month, working out at £30,000 per year – a little more than the average earnings of a salaried content creator in the UK, but with the added bonus of being your own bossy and enjoying creative freedom and independence. Not bad!
Case Study: the cleaning influencer who quit her day job thanks to fan support
German influencer Maja Wörner (Opens in a new window) shares her cleaning tips on Instagram – a project that allowed her to quit her job once she invited her fans to pay her for her content.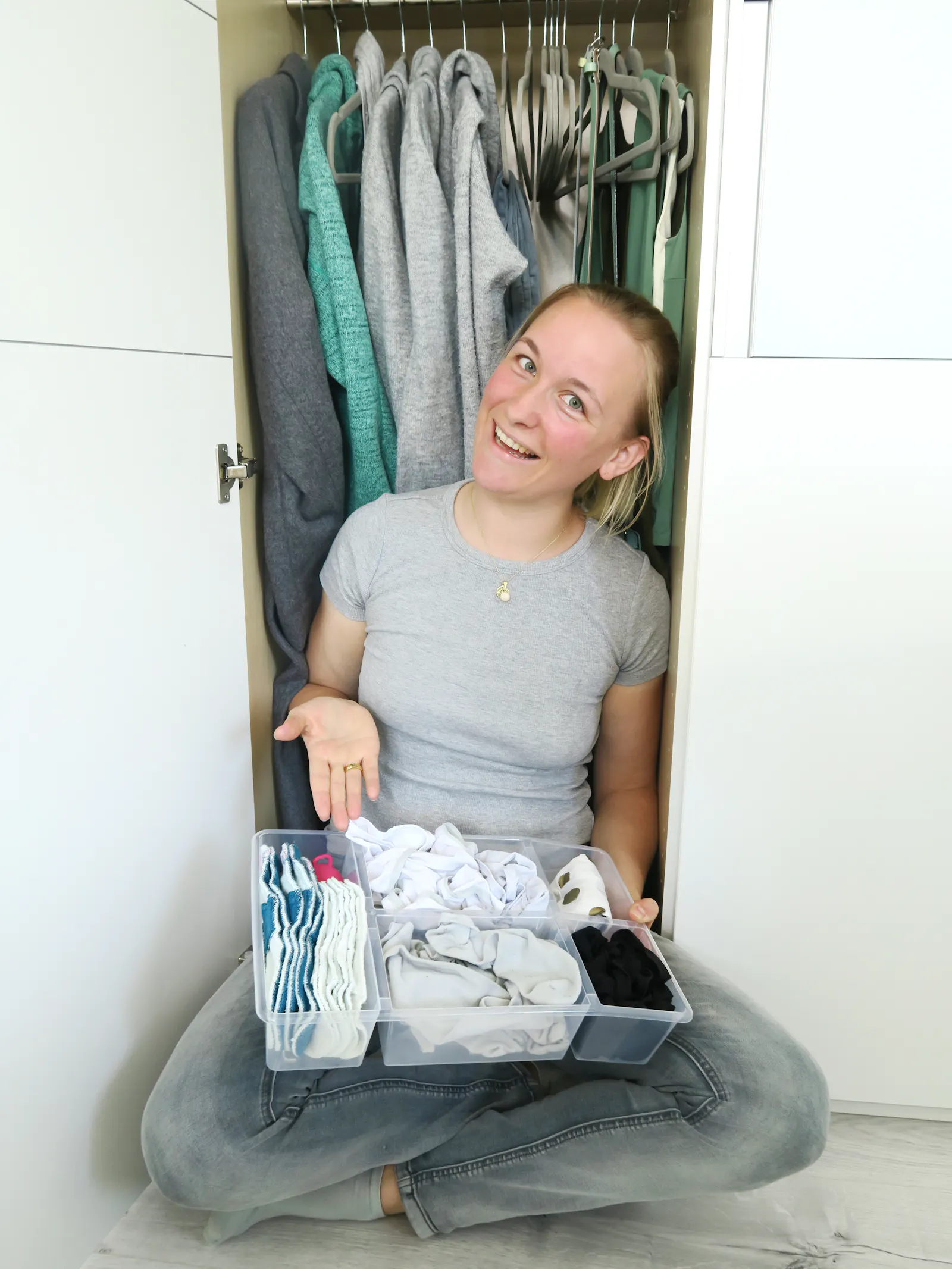 And she didn't need millions of followers to get there, just great, original content, a clear niche and a dedicated audience. By the time Maja had 26,000 followers on Instagram, she was earning £5,600 per month directly from her fans, using Steady to sell her memberships. 
5. Professionalise your content creator work
Being your own boss is great, but it also comes with some added responsibilities.
If you're in the content creation game for the long-haul, you'll want to think about professionalising your work in order to keep up the quality of your work high, maximise your earnings and work more efficiently to save time where you can.
Here are some ways to professionalise your content creation:
Produce content in batches to save yourself time eg. write your set of social media posts for the week and schedule them all in one go, rather than logging on every day to post something new 

Give yourself an annual budget for workshops and career development, to keep up developments within your industry

Set quarterly or annual goals so you have something to aim for and a sense of success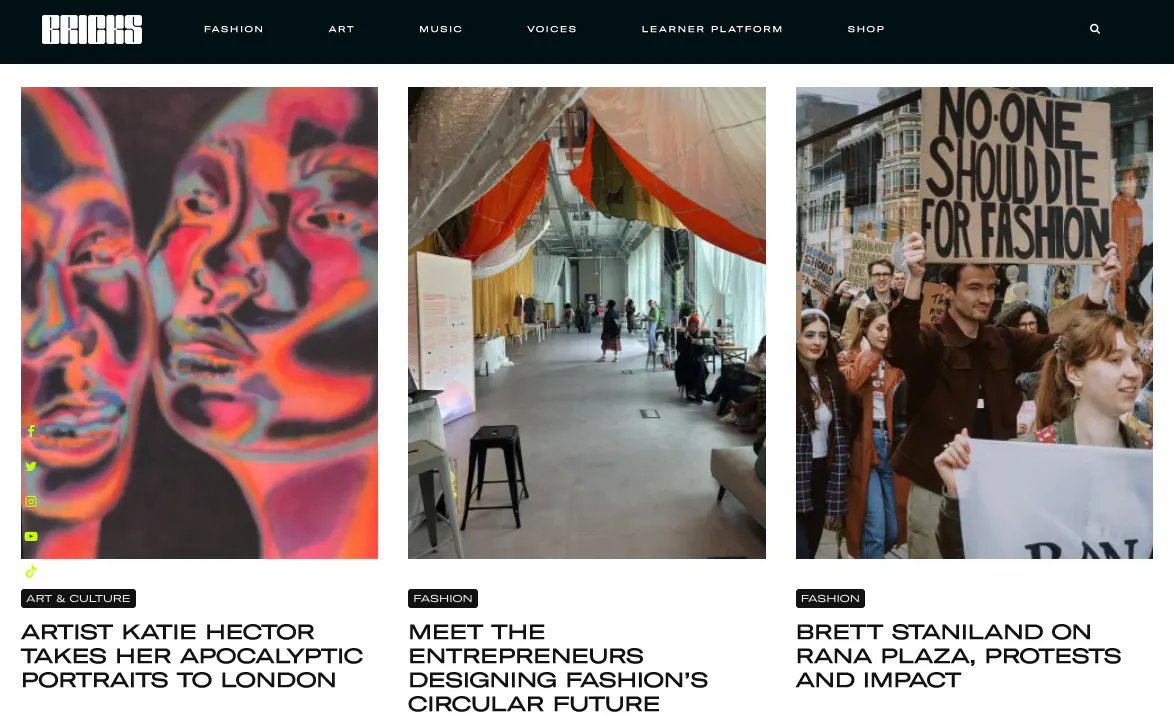 BRICKS Magazine (Opens in a new window) is able to publish high-quality content on a regular basis by getting organised – and funding that work with the support of their fans.
You also need to get on top of your finances. Here are some tips from seasoned content creators about managing your money as a freelancer:
Save up a few months' emergency income so you can weather fluctuations in your earnings

Look into other revenue streams, like speaking engagements, workshops and consulting, to spread your earnings potential

Consider taking on work from clients related to your niche. For example, if you make videos about the aviation industry, you might like to approach a couple of airlines and see whether they'd hire you to make some videos for them freelance

Deal with your bookkeeping sooner rather than later. Consider hiring a professional tax accountant to take care of the tricky stuff so you can focus on what you do best

Above all: never stop believing that your work is worth something. If your fans already love your work, there's a good chance they'll be happy to support you. So don't be shy about asking for money (Opens in a new window).
Ready to try fan funding?
Your fans are smart. They already know that when they support you financially, they're enabling you to get on with doing your best work.
So don't delay asking your fans to support you! Steady has everything you need to set up your own membership programme and start earning right away.
At Steady (Opens in a new window), we offer content creators a way to earn money for your work every month without added stress.
Here's what we have to offer:
Memberships plans, prices and payment system all housed on one easy-to-use platform

Accounting, design, marketing and software development all taken care of, so you can get on with doing what your community loves you for

You maintain your independence, rights to your content and contact list

Use our free newsletter tool to send your content directly to your paying members, with no algorithm getting in the way
Ready to try memberships?
Topic
Content Creation