How to find your podcast niche 
Finding your podcasting niche, nailing down your concept and formulating a memorable brand — here's how to set up a podcast that will stand out from the crowd.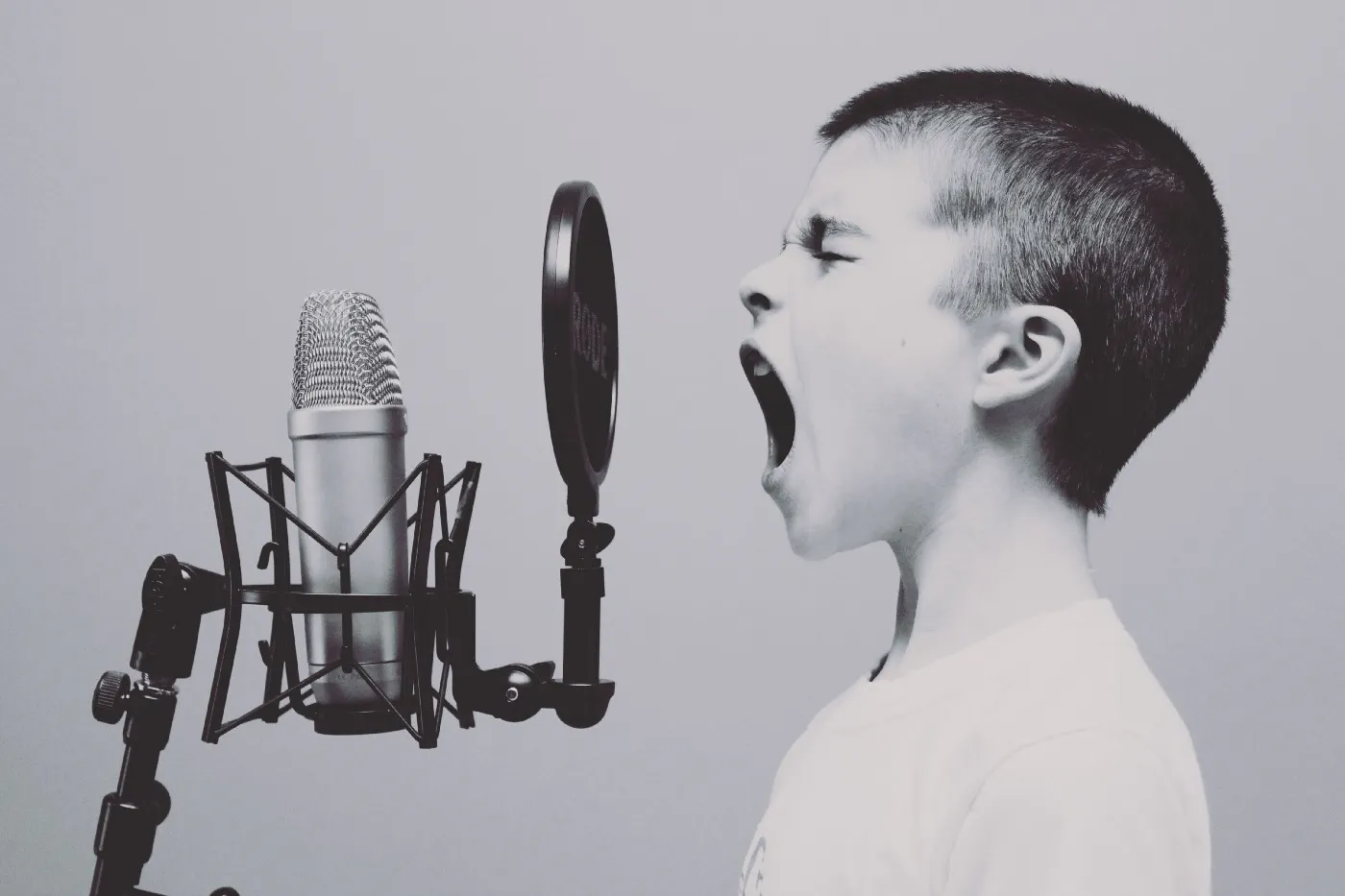 Successful podcasters tend to spend time upfront on securing four key aspects of their podcast project: 
Developing a solid (and often niche) podcast concept

Setting measurable goals for the podcast

Choosing the right podcast format to bring it all together  

 Branding to help get the word out about their podcast
At Steady, we have a lot of experience in making content that not only stands out from the crowd but that people want to pay for with memberships. Read on for our tips that will help you hone in on your podcast niche, and make your podcast shine. 
1. Developing your podcast niche concept
It's time to dream up the defining pillars of your podcast. What's the theme? Which topics will you cover?
Make your initial brainstorm and then do a little research to see whether any similar podcasts already exist. How can you build on that, or make your offer more unique?
Some of the most popular podcasts have incredibly specific themes. So don't be afraid to go all-in on what you're really passionate about — that will shine through in your voice and make your podcast all the more compelling.
2. Setting measurable goals for your podcast 
What do you want to achieve with your podcast?
Is it enough that you and a buddy get together each week to talk shop, and one or two people may or may not listen in? Who are you making this podcast for and how will you know whether you've reached them and met their expectations? When you keep your audience's needs at the forefront of your mind, it will help you maintain focus on your output. 
You might like to develop some goals around how many listeners you would like to collect or the types of people you would like to reach. Being able to measure your progress will help you feel a sense of achievement, and these kinds of goals can be measured using the data offered by podcast channels like Apple Podcasts. This will also come in handy if you would eventually like to start charging for advertisements on your podcast.
Alternatively, you might be more interested in changing people's minds or educating listeners on a subject. Will it be enough if a couple of listeners get in touch to say you offered them a fresh perspective? Would some press coverage be useful? Aim high and then make a plan for how you're going to get there.
3. Finding the best podcast format
So you've got your overarching concept sorted, along with some goals. Now how about a format that ticks all of those boxes? Even though it is advisable to find a niche concept for your podcast, when it comes to the format, there are a few popular formulas that keep people coming back for another episode. 
Here are 3 tried-and-tested podcast formats that could be comfortable to replicate because great examples of each type abound.  
1. Scripted non-fiction podcasts have Serial and Reply All to thank for their popularity 
2. Educational podcasts boast giants like NPR's Invisibilia
3. Newsy podcasts and interview podcasts that rely on more traditional radio formats, with a modern twist.
Whether one of these formats works for you, or you're envisioning something else entirely, here are the factors to take into consideration:
Participants — how many hosts are there? Will you have guests?

Frequency — will your podcast be weekly, monthly, or something else? And will it run for limited seasons, so you can take a break, or are you planning to broadcast every week until… forever?

Duration — you can expect to do a little editing to remove awkward pauses or do-overs, but setting a desired duration for your podcast episodes will help you plan out how the recording should run.

Tone — does your podcast sound like two old friends having a casual chat, or is it a little more formal? Listen to a couple of your favourite podcasts to see what you might hope to emulate in your own podcast.

Scripting — Some podcasts are totally scripted, while other podcasters work from rough notes. Others totally freestyle. Figuring out what will suit both the participants and the concept of your podcast will help give your podcast a more cohesive feel.
4. Creating a podcast brand
Podcasts tend to have a common set of brand elements: A name, a short description, and a square graphic image.
Additionally,  each episode will have a title and a description — this is where many podcasters include their show notes, or links to references made throughout the show.
Many podcast listeners are going to find your show by searching based on their interests. So you need to make sure that any terms they might be searching for are covered in your title, description or author fields —  in case you have some particularly noteworthy hosts.
5. Podcast artwork that stands out
Who knew a tiny little square could say so much?
For listeners trawling through the huge number of podcasts that exist today, your artwork will help them quickly identify what you're all about, and become the symbol of your show when they're trying to quickly find you on their phone during a hectic commute.
It should be simple, but distinct, and communicate the essence of your show. No easy task! If you have a budget, dropping some of it on a  professional designer would be advisable.
In case you're planning on doing everything yourself, here are Apple Podcasts' technical specifications for graphic images — these tend to work well on other platforms as well:
The image must be square

3000 x 3000 pixels

72 dpi resolution

PNG or JPEG files accepted

Colorspace RGB
Apple also recommends avoiding placing important elements of your artwork in the bottom fifth of your image, as they might be obscured by their play buttons.
And there you have it: the perfect recipe for creating a niche podcast that will grab people's attention!
For more tips on how to create a successful podcast, here is some further reading:  
This guide was written by Steady. We are experienced in creating podcasts, online magazines, newsletters, video channels and social media accounts that make money through memberships.
Topic
Content Creation
Read more from Steady Magazine