How The Quietus nailed memberships: focus on your shared passion
Online music and culture magazine The Quietus (Abre numa nova janela) has amassed almost 1000 paying members on Steady, thanks to its tailored approach to membership benefits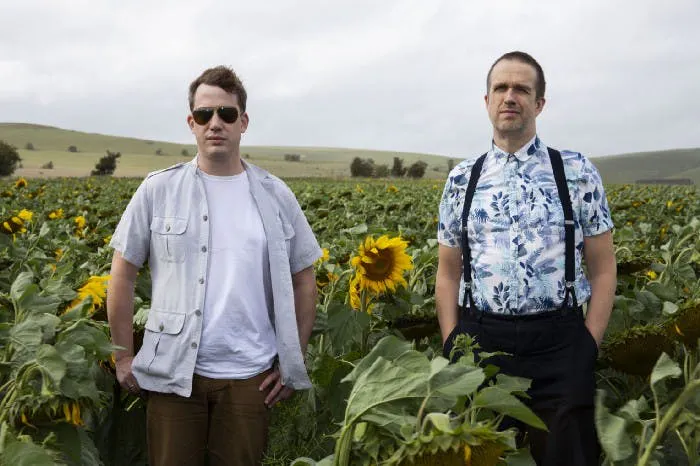 The Quietus editors Luke Turner and John Doran.
The Quietus' readers are enticed by a smorgasbord of bonus content that makes the most of what they love best about the magazine: deep dives into underground and underappreciated culture, a carefully curated selection of music and an overall editorial discernment that is unmistakably The Quietus.
"We always wanted three plans (Abre numa nova janela)," explains editor and co-founder Luke Turner. Prior to launching its membership program, The Quietus had been testing out reader funding by accepting donations via PayPal. "We wanted one plan to be a continuation of what we had going with PayPal, which is that people pay five pounds a month to explore the site."
"I think people are really aware now that if they want online media to survive, they have to pay for them." – Luke Turner, The Quietus
"Then we wanted to have a premium plan," he says, "We wanted it to be more about what The Quietus is, which is discovering new and old culture." The second plan offers a bonus podcast and bonus essay exclusively for paying members. "The podcast is my co-editor John and I  talking about some new culture that we're really excited about. And then we have a guest talking about something that might be a bit older – that really nails what The Quietus is about."
The third plan is all about discovering new music as The Quietus commission artists to produce new work exclusively for the top tier: "it's funding music by people who often exist far from the mainstream, continuing our mission over the past 12 years," Turner explains. "It's celebrating this incredibly fertile time for unusual music."
The two top-level plans also include a playlist. "People always say, 'you put loads of great stuff on The Quietus and I don't have time to read it all', so let's have a playlist." That way, even when members don't have time to enjoy all the bonus content, they can still connect to the offering in a more passive way by enjoying the playlists while they do something else.
Here we break down the positioning of each membership plan – the itch it scratches for The Quietus readers and the original content it enables the magazine to produce.
Three generous plans tailored to readers' budgets and tastes
Plan 1: Support
The first plan (£5/month) is called "Cover price" and positioned like a magazine subscription: "Think of this like paying for your favourite music magazine each month." Members pay as a "thank you" for the Quietus' work and to help ensure it continues. It's a simple, voluntary payment in recognition of the work that the online magazine produces every month.
In a Steady survey of more than 7000 members, 45% said extra benefits were not an important factor in deciding to buy a membership – plenty of members simply want to see the publications they love thriving.
But for those who will be swayed by additional benefits, The Quietus has plenty more to offer.
Plan 2: Exclusive content
The second plan, Low Culture, (£10/month), offers access to exclusive content. There's a monthly playlist, plus the fortnightly Low Culture Essay and Low Culture Podcast. Here's where The Quietus' understanding of its community really kicks into gear, offering high-quality bonus content tailored to their readers' tastes. The editors use the essay to explore culture they feel has been underrated and the podcast to cover new culture they're digging, in both cases playing into their audience's hunger for their expertly curated picks. This is supported by the playlist.
The monthly membership payments allow The Quietus to go deeper into the cultural curiosities beloved by the team and readers alike, offering even more appetising content to those who choose the Low Culture plan.
Plan 3: Pay it forward
Finally, the Sound & Vision plan (£20/month) offers access to all of the above, plus four exclusive music releases per year. Continuing the theme of paying artists of all kinds for their work, the Sound & Vision plan helps fund some of the online magazine's favourite musicians to make new work and form new creative collaborations, with a tasty result for paying members.
See how The Quietus' editors promote their membership program – their video is personable, humorous and unquestionably on-brand, a winning combination for enticing potential members:
https://www.youtube.com/watch?v=pBF-9yVVNfw

(Abre numa nova janela)
The Quietus has ensured it's got the different sectors of its community covered, from those who simply want to give a little each month to ensure the magazine's longevity, to those who crave bonus content and the chance to support not only the magazine but the artists they love. By focusing on the community's shared passion for underground and underrated culture, The Quietus has been able to offer readers even more of what they want, in exchange for sustainable support.
Which membership benefits will your community find irresistible? From exclusive content to events and swag (Abre numa nova janela), there's so much you can offer your members.
Want to know more about how The Quietus pivoted to reader funding? Our interview with editor and co-founder Luke Turner (Abre numa nova janela).
Tópico
Success Stories
Ler mais em Steady Magazine