Michl Schuster – 24-Stunden-Lauf für den guten Zweck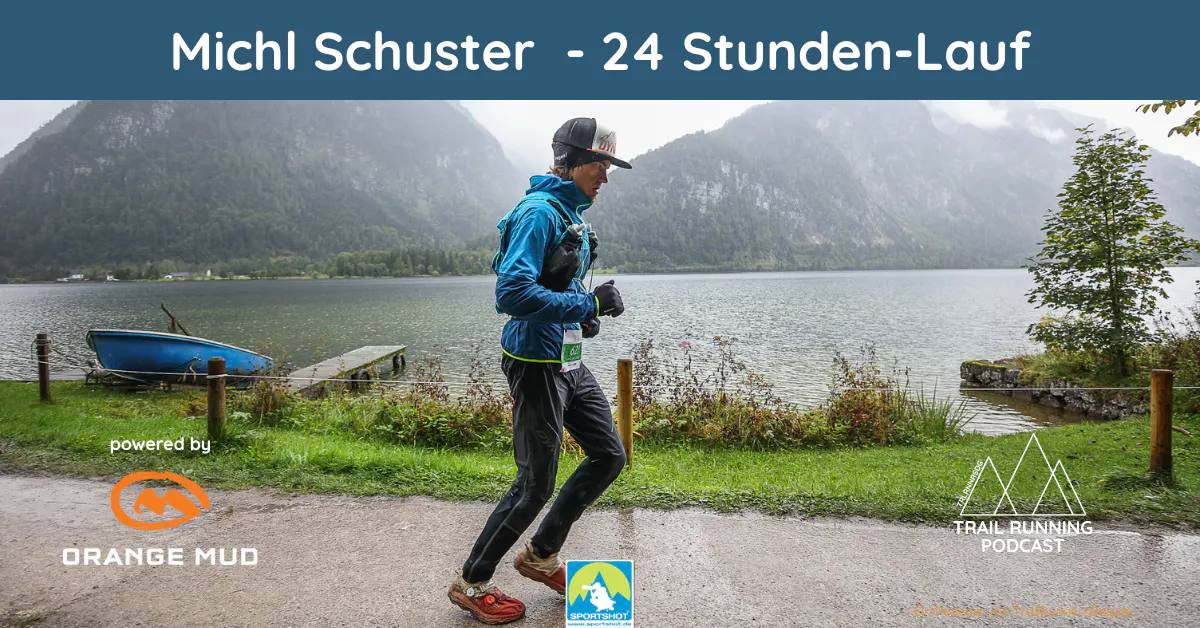 Michl Schuster ist zurück im Podcast und wir sprechen über seinen ersten 24 Stunden-Lauf Mitte September in Bad Goisern. Sagt euch nichts? Mir auch nicht. Bad Goisern liegt am Hallstättersee, grob in der Nähe von Salzburg und dort fand am 16.09.  der Goiserer-24-Stunden-Charity-Run zugunsten der OÖ. Kinderkrebshilfe statt. Der Veranstalter David Haslauer erhielt in diesem Frühjahr die Diagnose Krebs und kam noch während der ersten Chemotherapien auf die Idee, dass der Kinderkrebshilfe in Form eines Benefizlaufes geholfen werden sollte. Innerhalb von wenigen Tagen wurde daraufhin der 24 Stunden Lauf auf die Beine gestellt.
Michl bekam relativ kurzfristig davon Wind und stand so also am 16.09. an der Startlinie um seinen ersten 24 Stunden-Lauf zu laufen.
Wir sprechen darüber, wie es ihm erging, wie er sich in der kurzen Zeit darauf vorbereitet hat und welche Strategie er für den Lauf wählte. Das und wie viele Kilometer nun letztlich auf seiner Uhr standen, erfahrt ihr in dieser Episode.
To read this post you'll need to become a member. Members help us fund our work to ensure we can stick around long-term.
Already a member? Log in
September 28, 2022