#TrailTypen - Sebastian Bär | Joe Nimble Shoes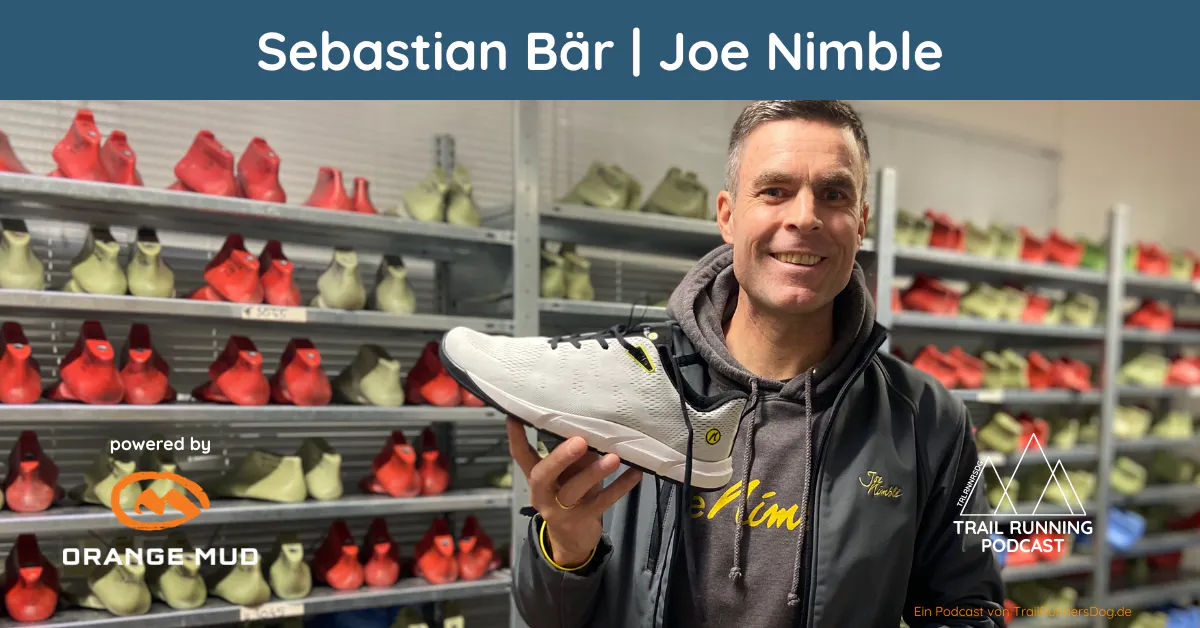 Sebastian Bär ist Schuhmacher in der zweiten Generation und Gründer  der Laufschuhmarke Joe Nimble. Sein Vater hat vor, gut 40 Jahren aus der  Not damit begonnen Schuhe mit Zehenfreiheit herzustellen und seitdem  ist das Konzept des Toe Freedom aus der DNA der Familie Bär nicht mehr  wegzudenken. Damit trifft er natürlich bei mir einen Nerv, denn auch ich  bin ein großer Freund von viel Platz in der Zehenbox.
Wir sprechen über die Geschichte des Konzepts hinter den Marken Bär  und Joe Nimble und auch warum es so schwer ist, mit den sehr alten  Vorstellungen, wie ein Schuh auszusehen hat zu brechen. Dabei sprechen  die Vorteile der Zehenfreiheit eigentlich für sich.
Sebastian gibt uns ebenfalls einen Einblick, wie bei Joe Nimble  Weiterentwicklung gedacht wird und welche Herausforderungen das Thema  Nachhaltigkeit an die gesamte Industrie stellt.
Viel Spaß bei dieser spannenden und vielleicht auch etwas nerdigen  Episode der Trailtypen, bei der man vom ersten Moment spürt, wie sehr  Sebastian Bär für Joe Nimble und die Freiheit unserer Zehen brennt.
Links zu dieser Episode
To read this post you'll need to become a member. Members help us fund our work to ensure we can stick around long-term.
Already a member? Log in
September 19, 2022