Cohesion – integration – solidarity
September 2021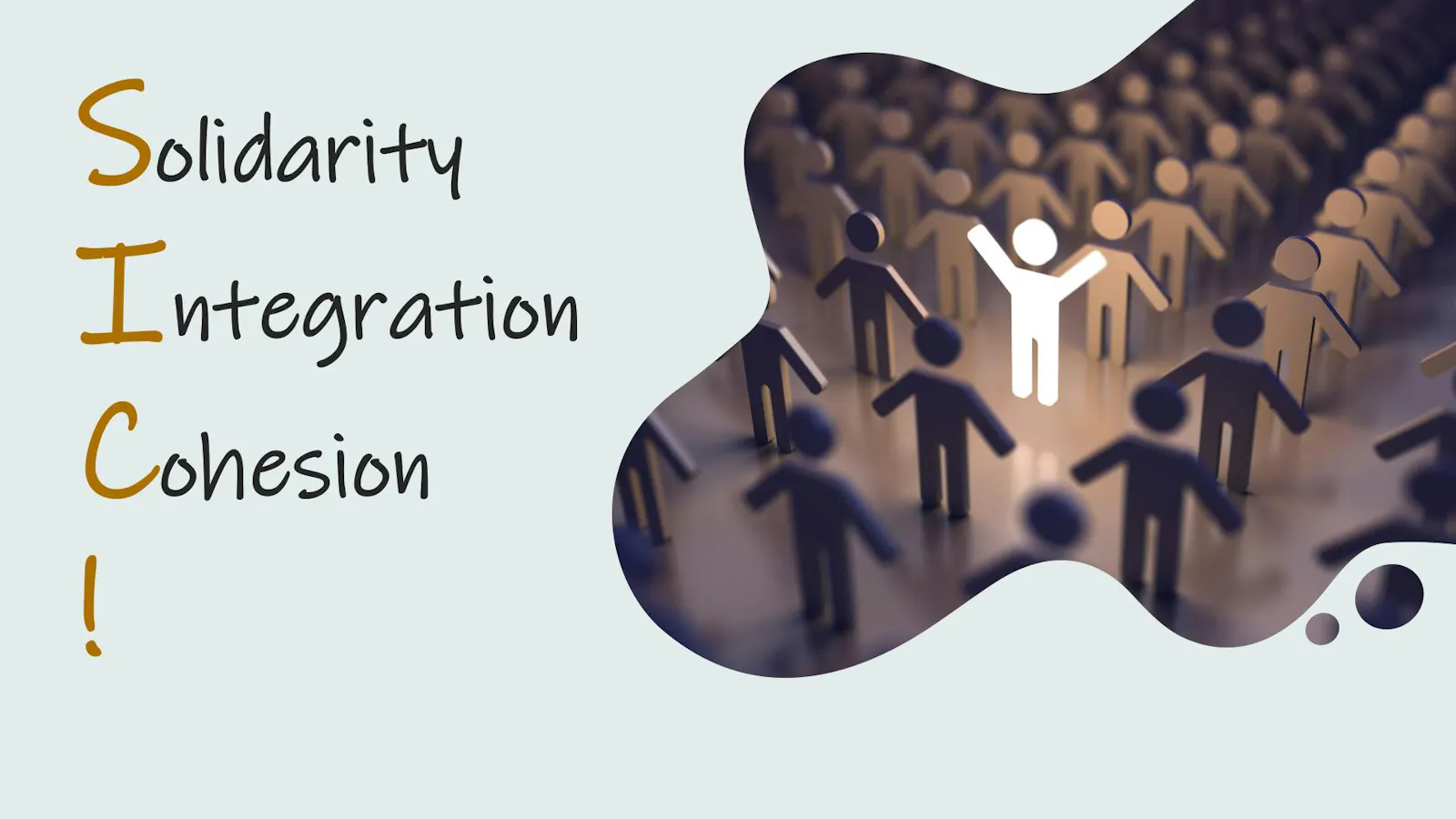 In the past months we have published several blog posts exploring various facets of European cohesion and integration. Even though it has never been mentioned in the texts, in many regards the discussions of cohesion and integration boil down to the questions how close people in Europe feel to each other, and how we value solidarity in Europe. Cohesion, integration and solidarity reinforce each other and only together do they promote convergence and reduce inequalities between the better off people and places and those with less promising prospects or who are lagging behind.
That European integration, cohesion and solidarity are mutually dependent on each other and can unfold considerable dynamics has also been shown in the text on an alternative post-war Europe (Opens in a new window). In this past-time scenario, a different idea about European integration not just affected infrastructure developments, but also people's mindsets and mutual solidarity. The emergence of a fully integrated European labour market, a growing multi-national character of Europe's society and media landscape and eventually harmonised social security and taxation systems, could emerge from a more interpersonal Europe. An important driver in this scenario was not just integrated infrastructure but also turning Europe into an interpersonal experience and platform for all citizens.
Europe is (inter-) personal
The discussions also show that the answers to European cohesion, integration and solidarity often lie in how we as individuals and citizens relate to each other, rather than larger institutional arrangements. All this is very much in line with ongoing debates about Europe being closer to its citizens. European cohesion, integration and solidarity can only be achieved, if we have cohesion, integration and solidarity between us as individuals.
Topic
Cohesion (policy)
Read more from spatialforesight