Imagine European governance and integration by 2050
September 2021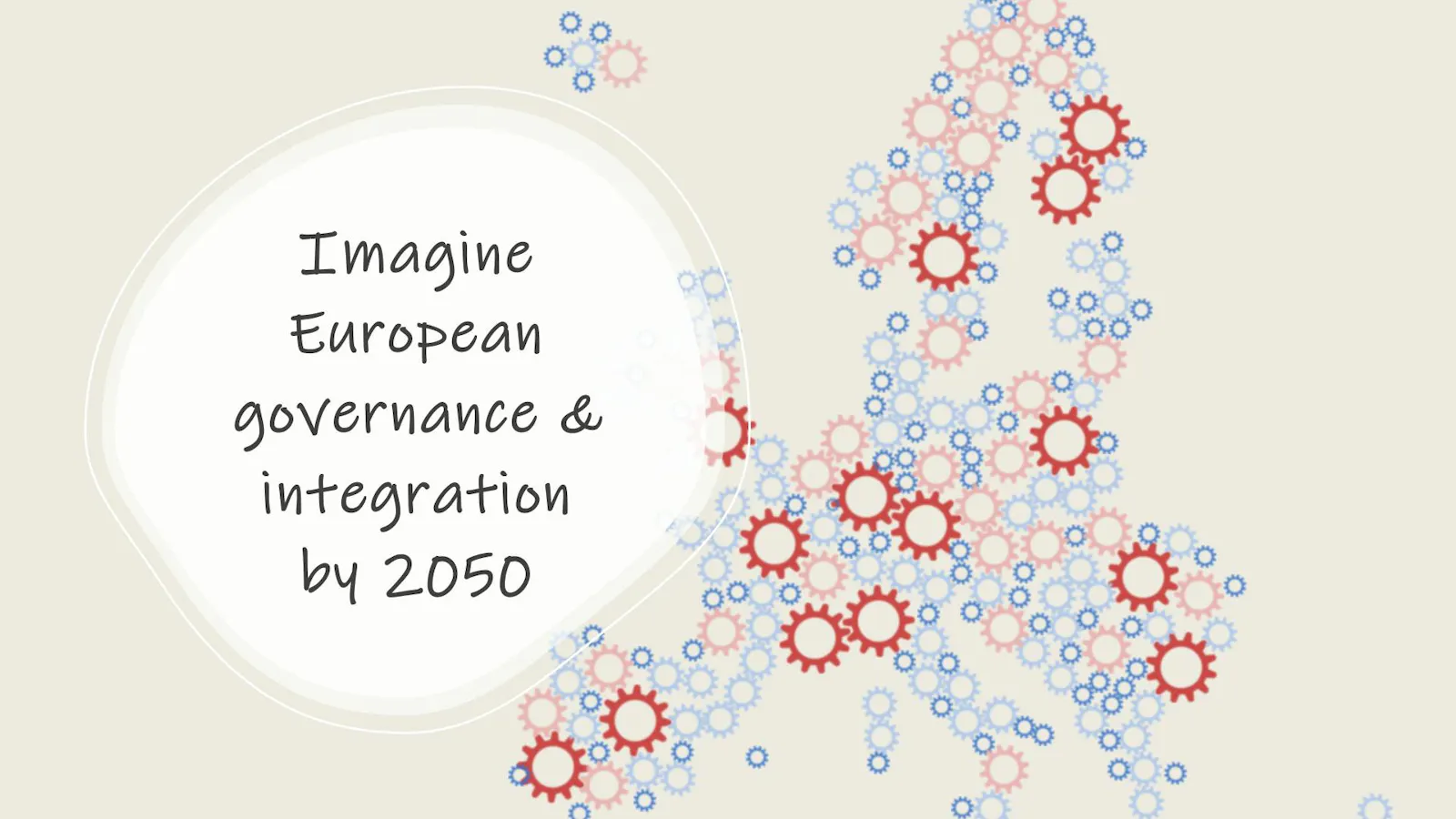 In the context of an ESPON study on spatial scenarios for the Danube and Adriatic-Ionian macro-regions (Opens in a new window), governance and European integration are also touched upon. Picking from discussions currently ongoing in the participatory scenario processes of this study, we want to highlight some thoughts on possible futures of European integration.
Pathways for European governance by 2050?
European integration needs to be seen and discussed in the light of different governance trends. In the participatory processes, two extreme governance futures take shape:
Governing of governance. Taking it to their extremes, trends in the fields of a growing civil society and network governance as well as e-governance point towards an emerging governing of governance. A kind of meta-governance emerges as answer to governance failures. It coordinates one or more governance modes using different means to overcome these failures. EU functions as the 'governing body of governance' providing norms on good institutional order and the member states deviate from the rationalist model and are open in the implementation of these norms. The states are no longer the key players, as governance and network approaches take over. NGOs contribute actively in addressing societal challenges, the traditional roles between the state, people and civil society is blurred, while new cooperation frameworks emerge.


The end of governance. Taking the starting point rather in the fields of multipolar governance trends, growing autocratic tendencies, illiberal democracy and cybersecurity concerns, the other extreme pictures the idea of governance as increasingly obsolete. The role and acceptance of civil society organisation is decreasing. The nation states are the key players and all authorities are nationally controlled. The role of democracy is reduced and mistrust in governments is on the rise. In many places, media and public speech is controlled, while surveillance mechanisms, censorship and low citizen participation are in place in exchange for more security, cyber security and a stronger rule of law.
Topic
Scenarios & visions