How to find the perfect podcast guests: Transcript of interview with Cole Raven from Podchaser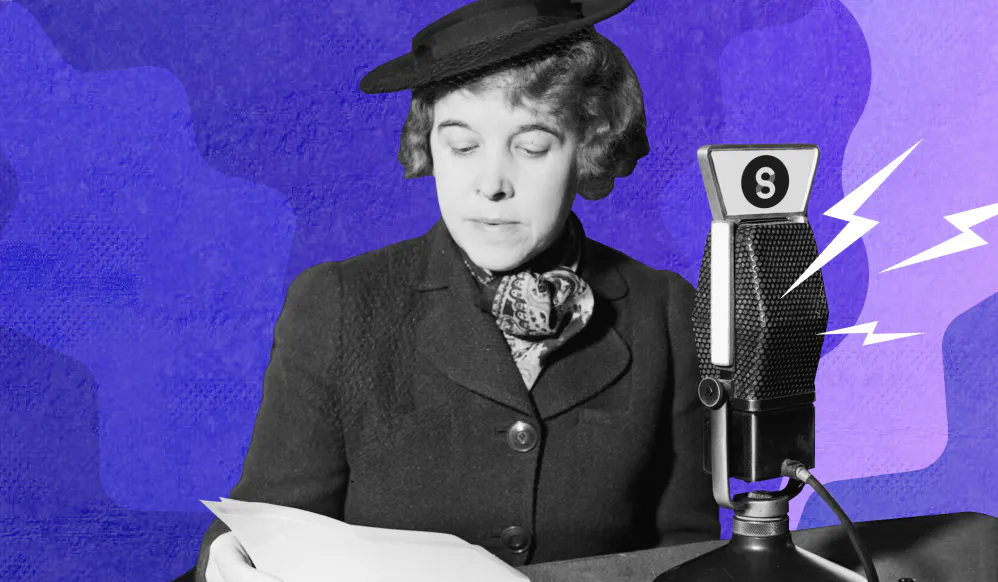 Every guest should be cherry-picked and prepped, every interview planned out in advance. Imagine yourself in the shoes of a first-time listener – are you grabbing their attention, or giving them a reason to tune out?
The right podcast guest will not only give your listeners a fantastic conversation but will help increase the reach of your work by sharing with their own networks.
You can't of course control what they are going to say in an interview. But if you do your homework, you will be able to get the right people to come on, and prep them for a conversation that your audience will want to listen to.
At Steady, we talk to podcasters often about how to grow. We then help podcasters and other creators earn money from their creative work through memberships.
Cole Raven is the founder of Podchaser (Opens in a new window), a podcast platform that allows you to search and review podcasts as well as track credits and guest appearances.
Cole Raven spoke to Sanket from Steady about:
How to find the right podcast guests for your show
How to persuade them to go on your podcast
How to prepare your podcast guests for the interview
Watch the interview in full here: 
https://www.youtube.com/watch?v=AhViyzqI5Ro

(Opens in a new window)
If you want to skim the biggest takeaways, read on for the easy-to-digest version of the transcript of Cole Raven's presentation!
Part 1: First steps in identifying your perfect podcast guest
1. Think about the content and purpose of your podcast
"You might have grand ideas about all of the people in the world that you would love to interview for a variety of reasons. But it's always important to consider the purpose of your show.
For instance, if you have a podcast about real estate and you interview a molecular biologist that has nothing to do with the reason why your show was created, you're going to lose listener trust very quickly…and you'll just end up losing subscribers."
2. Research your potential podcast guests' past interviews
"Listen to your potential podcast guest's past interviews.
Here are a few things to think about before inviting a podcast guest on your show:
Are they well-spoken?
Are they easily understood?
Are the things that they're talking about what you want them to talk about on your show?
Can they speak about their area of expertise in a way that you believe your audience will find interesting and easy to understand?"
Look for people smarter than you to invite as a podcast guest
"When you interview people for your podcast, you want to be able to position yourself in the listener's shoes. You're going to ask them questions that your listener is also wishing that they could ask them. That is a hallmark of a really great interview."
3. Do not be afraid to say no to people that ask to be guests on your podcast
"As a podcast creator, you're going to have way more people than you think reach out to you, to ask to be interviewed on your show.
Be sure to respond to them (even if it's with a template email) because they very well might be a listener of your show, so you want to keep that relationship. But it is important to…have people that you're choosing actively and not just take whoever comes your way."
4. Use Podchaser to help you find podcast guests
Podchaser (Opens in a new window) works with different universities and PR agencies. They also place executives on podcasts.
If you are thinking about having somebody on your show it's likely that they've already been on other podcasts, so you can search for them on Podchaser and find those guest interviews.
5. Reach out to podcasts within your niche
"Podcasting is unlike traditional media in that the podcasts that are similar to yours, are not regarding you as competition. It's very likely they're going to be friendly to you. If you're already familiar with other shows similar to yours, don't be afraid to build a relationship with those people.
6. Read blogs and trade publications from your specialisation to find podcast guests
"Look for the editors of publications and blogs or the people who have maybe written a guest article. That's a great place to find people who are already actively putting content out into the world, so you know that they have an interest in getting what they have to say out there."
7. Go to live events to find podcast guests
"Anytime you meet somebody in person, don't be afraid to talk about your podcast. I met people at a podcasting event who said "Hey, I have this podcast about podcasting or this podcast about startups and I'd love to have you on my show' and we scheduled the interview right there in person."
8. Invite people on your podcast who have something to promote
"These are people who have written a book recently, an artist putting on an exhibition, or an actor starring in a film. It doesn't have to be exactly about that film or that industry. Even if it's about their background or where they came from. If that fits into the theme of your show, that's great.
Look at the events happening in your local area, see who the people are who are participating in those events, and they may want to be on your show."
9. Ask your listeners what podcast guests they would like to hear
"This has mixed results – I think that it's important to ask your listeners who they would love to hear, but you don't have to go pursuing all the people that your listeners recommend.
If you want to track down somebody you don't have a contact for, try using Hunter (Opens in a new window) to find their professional email address."
10. Ask your podcast guests for their contacts
Before your interview starts, say "Hey, do you know a couple people who might also want to be on the show that have expertise related to yours?" Also, go back to your past guests and send out an email asking if they know anybody.
Part 2: How to persuade podcast guests to come on your show
1. Send a handwritten note to potential high-profile podcast guests
"Write a handwritten request to their business address. Maybe even get them a small gift. In your letter say "Hey, I really respect this work you've done" or "I've been following you on Twitter and I thought that tweet was hilarious" – something to make a personal connection with them. Nobody really does this nowadays. It's going to get their attention. Put your business card or a link to your podcast, so they can go listen to it."
2. Record a video of yourself and send it through email to your potential podcast guests
"This is something that I've seen a lot of people do in the sales world. Record a video of yourself and talk to the person just like you would if you met them for the first time. It's very likely that that person's going to be intrigued and they're going to watch that video.  It can be super simple. Get funny with it, get creative with it."
3. Engage with potential podcast guests on social media before reaching out to them
The people you want as guests on your show, they're like the rest of us – they pay attention to their social media, and they're going to see and recognise your name.
4. Write a well-structured reach out email to your podcast guests
❌ It's not a good idea to write cold email that talks all about your history and your podcast, and then at the end say "would you like to be a guest on my show".
✅ You should start off with: "Hey, I saw that you participated in this or that, you did great work in this… and I have a podcast that would be really interested to hear more about it." It's important that you're making it all about them.
Part 3: How to prepare for the interview with your podcast guest
Schedule a short 15-minute chat with your guest a few days before the interview. Why?
It gets a lot of the awkward small talk out of the way… so in the actual interview you can get a good flow of conversation going quickly.
Set expectations. Explain what you expect recording equipment to look like: e.g., I don't want you using your Airpods, etc. Also, let them know your expectations for social sharing.
Talk about the format to make sure that the guest is comfortable with the questions that are going to be asked.
Tell your podcast guest when they can expect the interview to go live. Do this in the pre-interview, so they can be prepared to share it and promote it at the time the episode goes out.
Send out background information on your show to prepare your podcast guest. For example, information about the show's background, the host, common questions asked on the show, links to past interviews, the questions you will ask.
Use scheduling tools to ensure your podcast guest's attendance.
Use Calendly to set up the interview and give your guests reminders – just take as much work off of them as you can.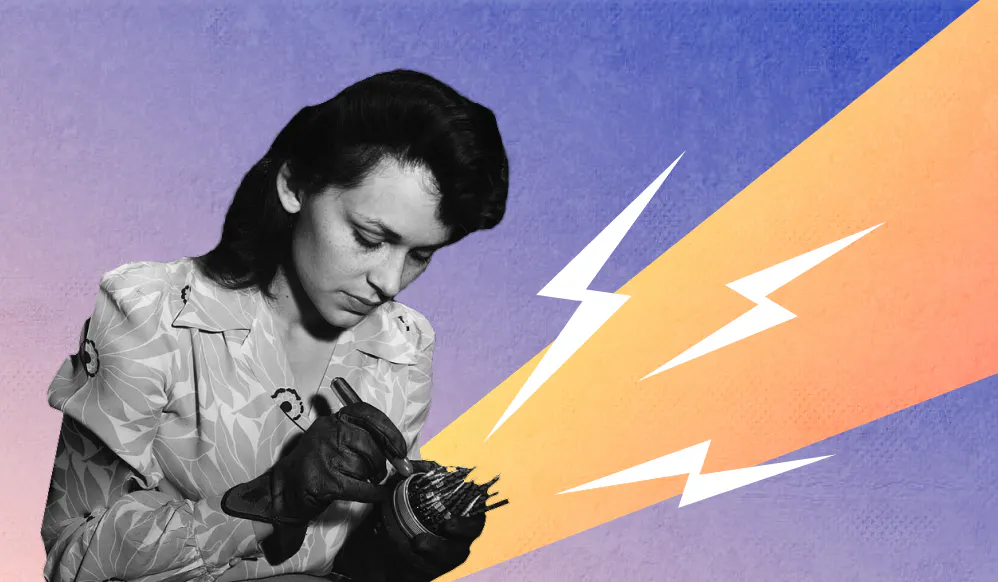 There you have it! Cole Raven's extensive tips for how to find podcast guests, and get them to commit to being interviewed on your show. The podcast recording of Cole Raven presenting his tips also makes for a great example of how to pack a show with enlightening information, and not to waste a word! So here's the link again if you want to listen back: https://www.youtube.com/watch?v=AhViyzqI5Ro (Opens in a new window)
This article was brought to you by Steady – the people making the creator economy work with memberships. If you are a podcaster or content creator wanting to earn money from your labour of love, give Steady a go for free.
Now you have the guests for your show, what about the recording equipment? Here is Steady's guide to the best podcasting equipment (Opens in a new window) for every budget.
Topic
Content Creation