How to make money on Instagram in 2023
The full guide to monetising your Instagram with brands, shopping and memberships (our favorite option).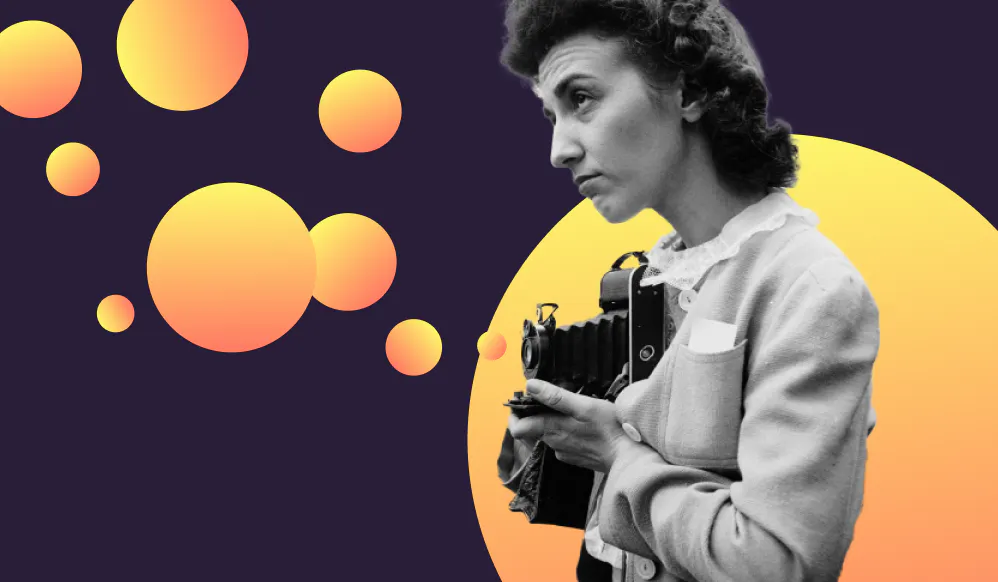 You may have been wondering exactly how influencers make money on Instagram.
Whether you want to earn some extra pocket money or turn your Insta account into your full-time job, look no further: in this article, we'll walk you through the most common ways to monetise your Instagram, plus their benefits and pitfalls.

Why listen to us?
Here at Steady, we support creators to secure a financial future for their work through memberships. 
Having worked with thousands of creators, from podcasters to journalists, to artists and Instagrammers, we know the ins-and-outs of funding creative projects, and what it takes to add them all up to a dependable income
But first, let's address the question everyone wants the answer to, according to Google:
How many Instagram followers do you need to get paid?
It would be easy to think that more Instagram followers = more cash. 
But if most of your followers aren't regularly engaging in your content – or even worse, they're fake followers – they won't count for anything when it comes to your earnings. If brands want to partner with you and have you promote their products, they'll want to see that you have genuine engagement on your account. The same is true for fan funding: only truly committed followers will be willing to pay to support your work.
How much money you can earn on Instagram heavily depends on how engaged your followers are with you and your work.
Great news: Your fans are happy to pay for your great content. Meet Maja.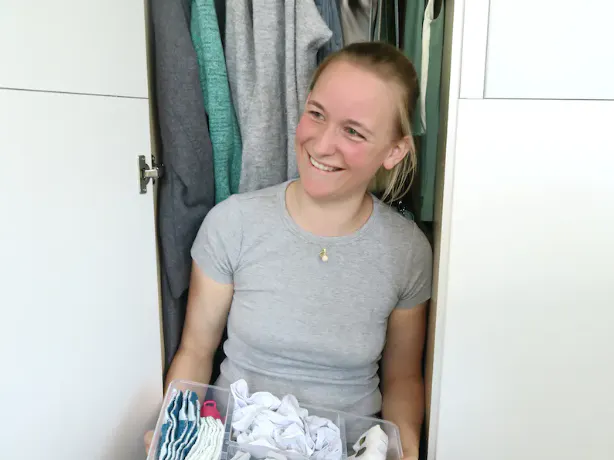 German influencer Maja Wörner (Opens in a new window) uses Instagram to share her expert tips for cleaning and tidying up. She has grown her following to 26k followers, earning about £5,600 per month from her most dedicated fans who pay each month for exclusive cleaning content. 
Maja's been able to quit her day job and make an easy living sharing her expertise on Insta thanks to her skills engaging her fans in her work. And she didn't need hundreds of thousands of followers to get there, just great content and a dedicated audience.
So how do you grow a community of followers that are happy to pay you?
Prepare your Instagram account for monetisation
If you're wanting to earn an income from your Insta, it's important to have a strategy to keep your audience coming back. 
Here are two simple ways to strengthen your community before monetising your Instagram account:
Find your Instagram niche
Many of the most successful Instagrammers have been able to monetise their work by nerding out on what they know best. That's what their followers love them for – Maja's cleaning project is no exception.
Along with a niche, having a well-defined format will help your account find its audience. You don't want to be "just another haircare account." You want to be "the haircare account that reviews one product per week," or "the haircare Insta that interviews a different expert each week."
Make an Instagram content calendar
The more your followers know they can count on you to deliver the good stuff, the more likely they are to be willing to pay for it.
If you haven't already, you should consider establishing 2-3 types of regular content that your audience can depend on e.g. a regular interview series, a weekly product review, GIF of the day, or other formats that fit your account's niche. What are you able to produce on a regular basis that will keep your audience coming back for more?
Spread these formats across a week and you've got yourself a dependable content calendar.
Engage your Instagram followers before you monetise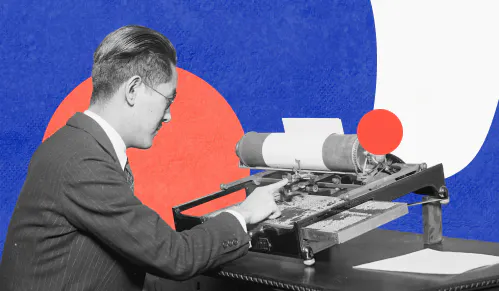 Creating content is half the work done. The other half is making time for regular engagement with your followers. 
Connecting personally with them will help draw them closer to your work, so they are more likely to consider paying to support you when the time comes for you to ask. Then it's not really about how many followers you need on Instagram to get paid, and more about the quality of your connection with those followers.
Take time to engage with authenticity
If follower engagement doesn't come naturally to you, schedule daily time on your calendar to connect with your fans. 
Here are some 5-minute engagement hacks to help get you started:
Reply to comments and DMs

Post questions on your Insta stories you know your fans will be compelled to answer

Reach out to some new followers with a DM to say hi

Comment on a couple of accounts similar to yours to help you find new followers

Make use of surveys and polls to check in with your community, or ask them what they'd like to see next on your account. This will help them feel like they're part of the project, too.
🤓 More tips for strengthening your Instagram community (Opens in a new window)
Optimise your account to make money on Instagram
If you're a daily Instagrammer, you're probably already pretty good at making use of what the platform has to offer.
Now that your aim is to optimise your account for monetisation, here are some Instagram features you can add to your arsenal to kick your follower growth into overdrive:
Keywords: Make sure you're using them in your Insta bio and name field to make your account more easily discoverable in search. You'll need keywords in your captions too – remember these are different to hashtags, in that keywords occur naturally throughout your writing

e.g. If you are seeking followers interested in gardening, write a caption that includes the word "gardening" naturally in the text e.g. "Today we held our weekly gardening session outside the community hall. Come join us every Wednesday afternoon."
👀 Watch the head of Instagram explain how IG search works in this 4-minute video (Opens in a new window)
Add a call to action in your bio, like, "Sign up for our newsletter [remember to include the signup link]" or "Follow us for daily updates on dining in Silverdale." Alternatively, use the space for a sassy in-joke or reference that will have new visitors to your page clicking "follow" in an instant.


Use captions to make your posts work harder – and remember to include keywords (see point 1.). Capture people's attention in that top line to keep them reading, ask a question to encourage them to comment or tag a friend.


Make use of Alt Text so any followers using screen readers can access your post. Here's how to write great Alt Text (Opens in a new window) to sit alongside your captions.


Audit your hashtags: Do a little research in Instagram Insights to see how many people find you using hashtags. Check which hashtags are working best for you and consider tailoring future content towards them. Also check which hashtags other creators in your niche are using and see if you can work them into your next post.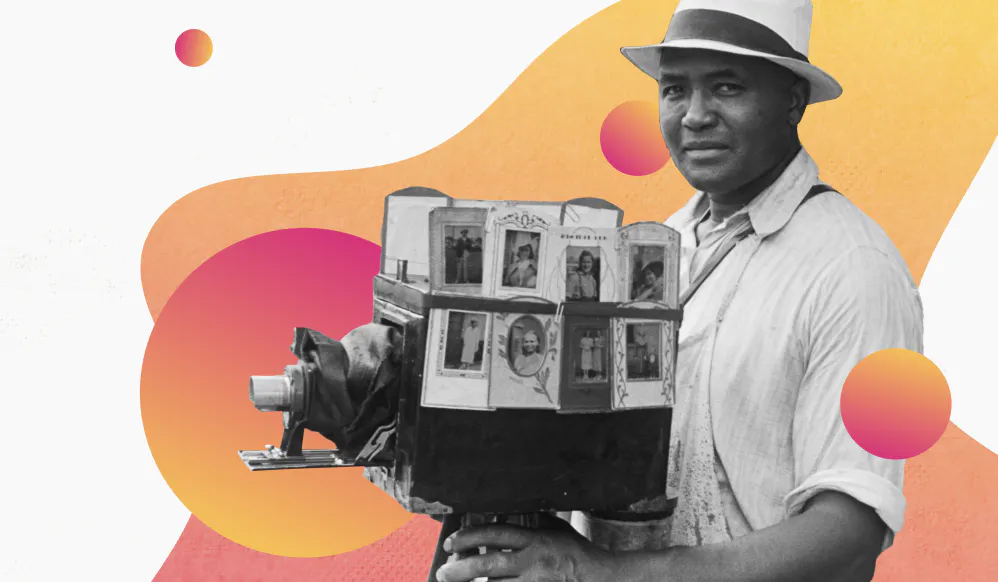 If you haven't tried Reels yet, it's time to give them a go. Reels are dynamite for finding new followers. They're short, max 90-second videos that favour original content. So don't repost your latest TikTok, here. Try something in-the-moment, and add some trending audio to reach new followers. Make sure to experiment with engagement stickers on your Reels like polls and emoji sliders to encourage your viewers to respond to your content.
Dive deeper: Follow Instagram's own tips for ensuring your Reels reach as many people as possible (Opens in a new window)
Collaborations: Like the Instagram equivalent of a podcast guest, Collaboration posts allow you to co-post content with another account. That way you appear in each other's feed and to each other's audiences, helping you reach new followers. Here's how to make a collab post on Instagram (Opens in a new window).


Pinning: Use Instagram's pinning feature (Opens in a new window) to select which posts new visitors to your Instagram page should see first. Your pinned posts are like a showcase of your best work – keep it fresh and relevant to show new followers what you're all about.
Make money on Instagram with branded partnerships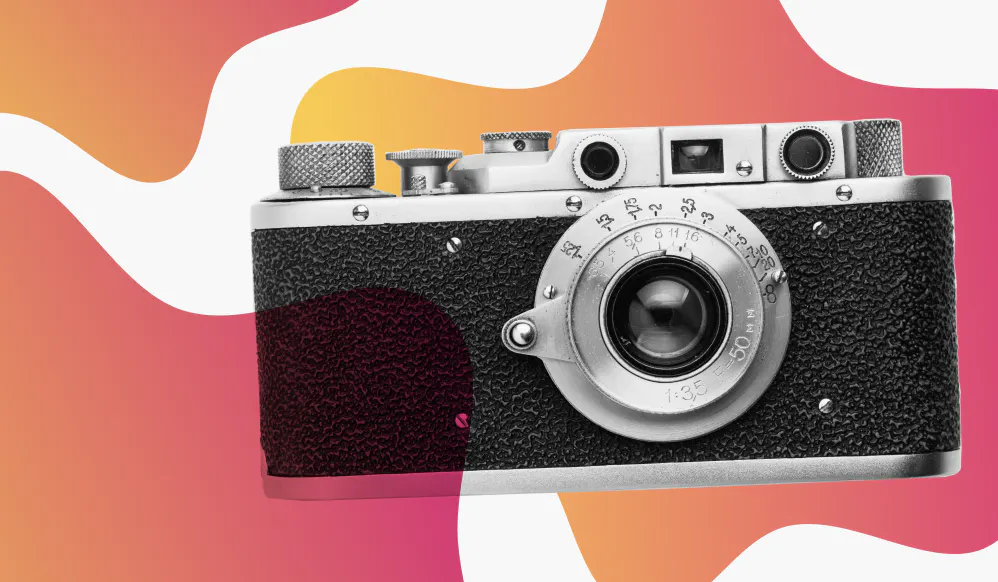 Now that you've optimised your Insta account for engagement, it's time to look at your funding options.
Many Instagram influencers earn money there by partnering with brands. They get paid to promote brands' products on their Insta account.
At first, you might start by tagging a brand in an Instagram post who you think might be a good match for your content. This helps get you on their radar, especially if they're a smaller niche brand who might be doing their marketing work themselves.
It's important to focus on brands related to your own content. Your followers are much more likely to keep following you if you promote brands or products that resonate with them.
You might also like to search for influencer agencies in your field or location, who can help match you with brands relevant to your content and help you hash out the details of your collaboration. A simple Google search for "influencer agency + pinterest or location" should help you find a professional to support your work.
Collaborating with brands on Instagram's Creator Marketplace
Instagram also has a dedicated Creator Marketplace (Opens in a new window) where you can identify the topics relevant to your account to help the right brands seek you out.
First you need to make sure your account is set up as a business or creator account. Then you can add a set of interests to your account (Opens in a new window). For example, if your account is about fitness, workouts and yoga, you would select those interests in order to help Instagram pair you with brands who have relevant products to promote. This ensures that brands reach followers who will be genuinely interested in their products, while you keep your followers interested.
Once you are set up on the Creator Marketplace, brands can find you via search. They will get in touch via a dedicated Partnership Messaging inbox to invite you to collaborate on their brand projects.
🤓 Instagram's guide to using their Creator Marketplace to monetise your Insta (Opens in a new window).
Get supported by fans in real-time with badges
Another way to earn money on Instagram is to enable badges for your live videos.
Once you have enabled badges (Opens in a new window), fans watching your live videos can purchase badges as a way to "tip" you for your content.
When a fan purchases a badge, it will appear as a heart next to their name in the comment roll on your live video. This helps them stand-out from the crowd, like a VIP fan. This helps you spot who's showing up for your work (you might like to say thank you!) and gauge which content is most popular with your followers, while receiving small bits of financial compensation for your work.
Open your own Instagram shop
Surely you've seen your favourite influencers selling their wares on Instagram? It's now possible to add product tags to your posts so you can sell your goodies to make money on Instagram.
You could consider selling merch, like shirts or tote bags, limited edition prints of your work, or even your secondhand clothing if that's what your community is into.
Setting up an Instagram shop is relatively simple – just check that Instagram Shopping is available in your region (Opens in a new window) and then get set up.
Earn money each month from your supporters with a membership programme
Of course, ads and sponsorships don't suit all types of Instagram accounts. For reviewers, journalists and community-based projects, taking on advertisers could compromise the independence that is integral to their work.
Working with brands can end up adding a whole new job to your already busy schedule. It can also become stressful trying to keep up your performance metrics in order to make sure brands stay interested in you.
The good news is that social media users are increasingly aware of the cost – financial, time, personal – of producing great content online. 
That's why creators like podcasters and bloggers, and even major news outlets like The Guardian, are turning to their communities to help fund their work directly. Plenty of Instagrammers are having success with this funding model, too.
Parenting Instagrammer Alyssa of Wholehearted Home (Opens in a new window) has brought her community closer with a membership programme (Opens in a new window) on Steady that offers her biggest fans intimate access to her work, while providing her with a dependable source of  income each month. So has self-esteem advocate Feels Like Sina (Opens in a new window), whose paying members receive exclusive bonus content every week in exchange for their support.
Memberships require very little extra work, leaving you to get on with doing what you do best: creating great content for your community.
🤓 Many creators feel nervous about asking their fans for money at first. More on why it's so uncomfortable to ask for money – and why it doesn't have to be (Opens in a new window).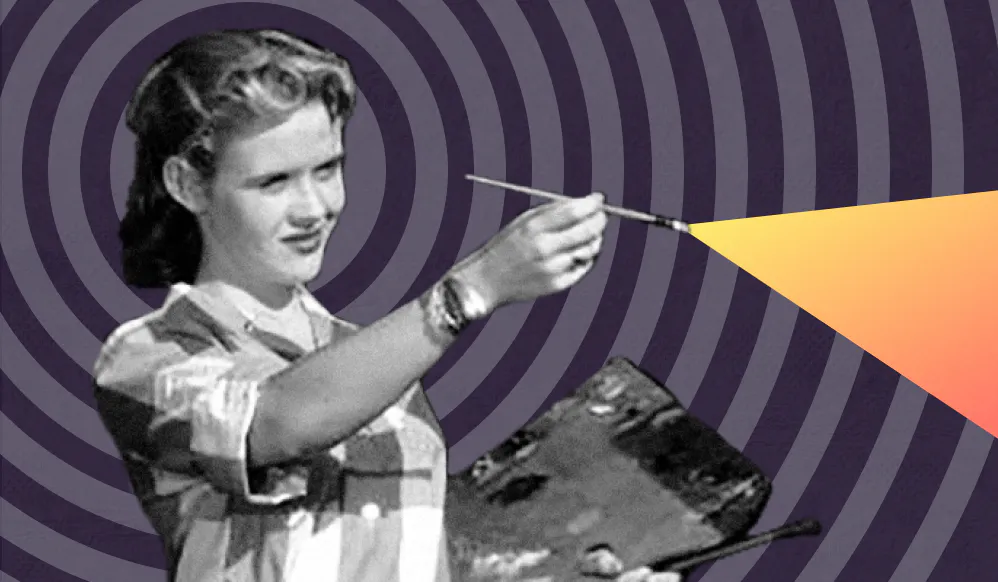 But as Maja Wörner's (Opens in a new window) example shows, you don't need many followers on Instagram to get paid. In her case, just over 700 followers are willing to pay every month for her content, giving her a reliable income to keep doing her great work. At Steady, we call this business model memberships.
👀 See how much you could earn with memberships (Opens in a new window)
How do memberships work for Instagram?
At Steady, we offer Instagrammers a way to earn money for your work on a monthly basis without added stress.
Memberships enable fans to pay to support the projects they love. They do this by contributing regular amounts every month, so that creators like you are able to build up a reliable income. This means you can plan for the future, invest in better gear or more team members, and earn the money you deserve for your hard work.
When you sign up with Steady, we take care of the accounting, design, marketing and software development, so you can get on with doing what your community loves you for, and get closer to your fans in the process
Offer exclusive member content with Close Friends
One of the ways Maja Wörner (Opens in a new window) keeps her paying members interested is by offering exclusive cleaning tips on Close Friends. When one of her followers signs up for memberships via Steady, Maja gets an email from us with the new member's details, and then simply adds them to her close Friends list on Instagram so they can start receiving her behind-the-scenes content right away.
For Instagram influencers, this is an easy way to start earning money for their work without having to build any new infrastructure for a member's area. They simply keep doing what they do best, but with the added financial support of their fans.
How much can you expect to earn through memberships?
We've researched how much creators can expect to earn from memberships each month. 
We found that, on average, about 5 percent of your community will be willing to support you, and that each of those people will be happy to give you 5 pounds a month.
On Steady, creators of all kinds are earning anywhere from a couple of hundred pounds all the way to almost 20,000 pounds per month!
Check out what creators are earning right now on Steady (Opens in a new window)
Of course, not all of your fans will sign up for membership – but that's fine. You don't need everyone to sign up. Just your most engaged, committed followers can give you an income you can count on.
Use our calculator to find out how much you can earn on Instagram with memberships (Opens in a new window)
You can set up your membership program in just a few minutes and start signing up members right away. And if you need a little more time, that's fine – Steady charges a small fee, but we only make money once you start earning money (Opens in a new window).
It's time to make money on Instagram
Your fans already understand that when they support you financially, they're empowering you to do your best work. Fan-funded media is the key to a more diverse media landscape, where communities support the projects that reflect their needs.
So don't delay asking your followers for support! Your most committed, engaged followers are ready to help take your Insta account to the next level.
Topic
Growth & Monetisation
Read more from Steady Magazine