Helloooo there! 👋🏼 I'm Alyssa — the heart & hands behind Wholehearted Home. 
I'm a thinker, feeler, cappuccino-drinker. Lover of the raw and real. Mother of three, passionate about growing emotional intelligence and deepening authentic connection.
I'm a writer, storyteller and Respectful Parenting & Re-Parenting advocate committed to supporting parents in building nourishing, long-lasting family foundations where kids and parents thrive. 🌱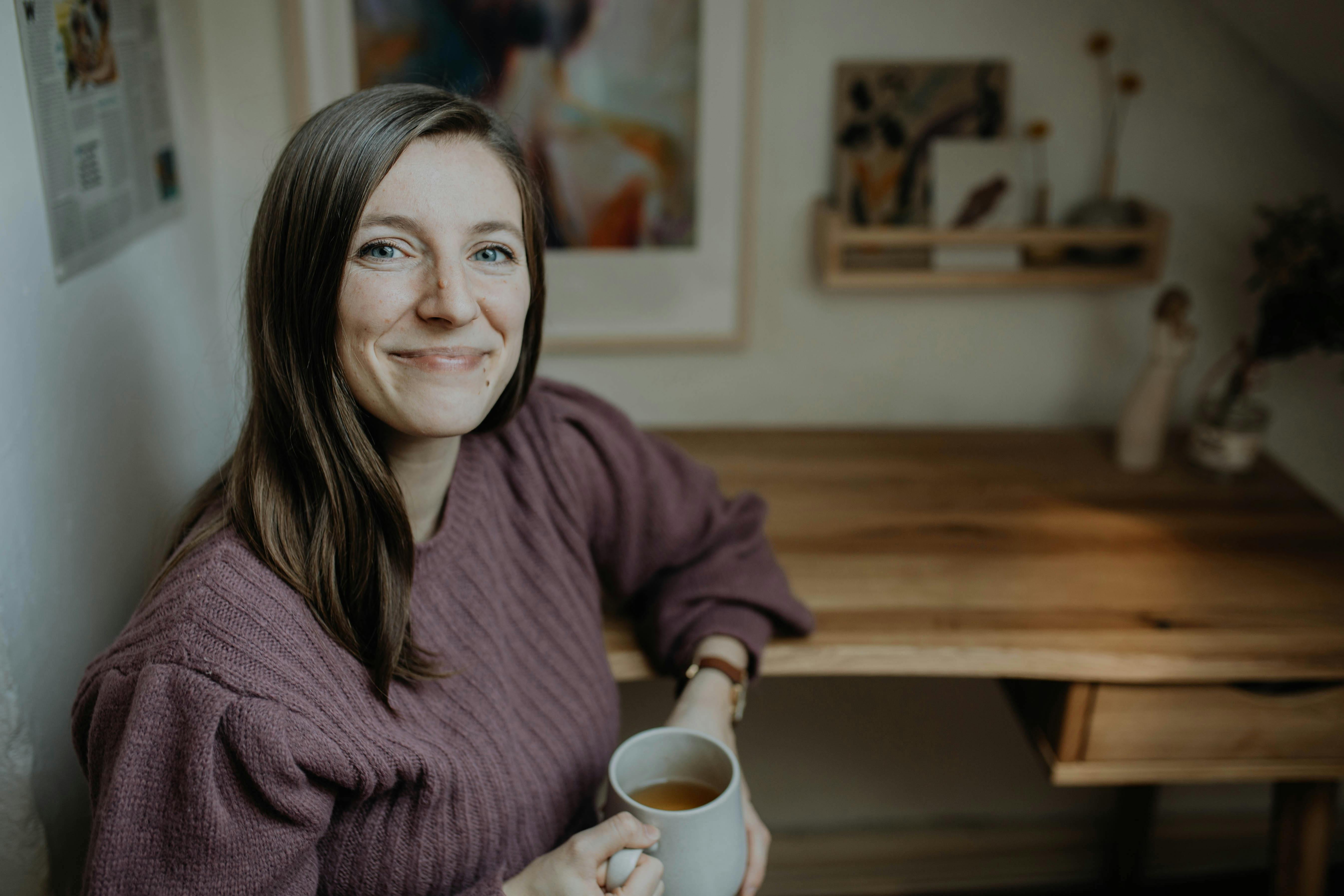 It's not about striving for perfection, it's about taking steps towards wholeness.
When I became a mother in 2017, I discovered that I had unknowingly embarked upon a journey of starting over, in a sense. As parents, we have the unique opportunity of reviewing our own childhood experiences as we walk alongside our little ones and continue to grow as they do. A sense of wonder washed over me while I began to rediscover the world as if through new eyes. I became aware of what otherwise, simply was the way that it was, and began evaluating some of the blueprints in my life. 
This project was birthed out of an overflow in my own heart as a young, first-time mother. Shortly after my son was born, I started a blog to share what seemed to pour out of me as I learned lesson upon lesson about the simple centralities of life. It wasn't long before I stumbled upon Magda Gerber's philosophy called RIE®/Respectful Parenting. My world has never been the same.
The principles of Respectful Parenting have greatly contributed to what I view as the foundation for raising a future full of competent, authentic, empathetic people — ourselves, as parents, included. Doesn't that sound like a more beautiful world, to say the least?
My blog has since been relocated and renamed and has evolved into a community of 10,000+ followers on Instagram, where I provide inspiration for more conscious, gentle, respectful parenting, re-parenting and — perhaps, more importantly — the imperfect, everyday moments in between.
This space will be a home for the more raw, more personal, more in-depth elements of what I believe go into creating a Wholehearted Home.
Here, you can expect coffee chats as blog posts and/or audio recordings, as well as a space to interact with other members (community forum starting in 2023!) and invitations to monthly Zoom meetings (starting in 2023!) with a community of like-minded parents on similar journeys, ready to listen and cheer you on.
So, welcome! I'm so glad you found your way here.
Let's build something beautiful!
Wholeheartedly,