Liv Little, gal-dem: "We shouldn't be scared of asking people to invest in creative work"
After attracting some big-name ad partners, gal-dem (Opens in a new window) has turned to its readers for more sustainable financial support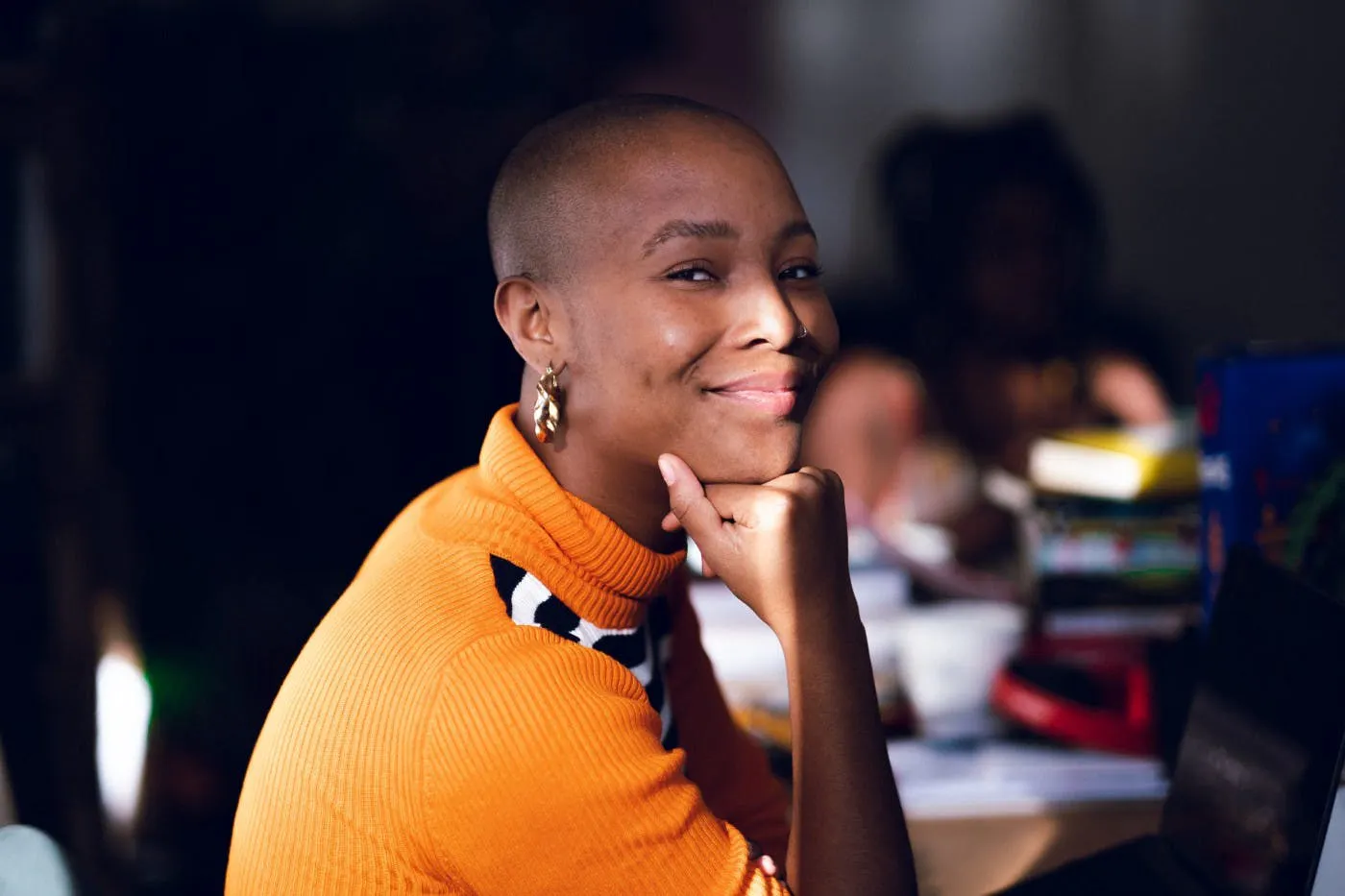 Liv Little, founder of gal-dem. 📸: Shopé Delano.
Independent magazine gal-dem (Opens in a new window) champions the voices of women and non-binary people of colour both online and in its annual print issue. In five short years, gal-dem has grown into a fully-fledged publishing business, tackling funding rounds and working with high-profile collaborators including the Guardian and the V&A Museum, with its inclusive message reaching far beyond the pages of its magazine.
Now gal-dem has gone reader-funded, offering memberships via Steady (Opens in a new window) as the next step in its community-focused mission. Vanessa Ellingham spoke to founder Liv Little about gal-dem's ambitions and why she doesn't shy away from referring to the magazine as a business.
Steady: For publications like gal-dem that actively work to fill a representation gap, what does being reader-funded mean to you?
Liv Little: I think it's powerful! Our ambitions are to move towards a situation where reader income covers a more significant portion of our overheads. As a business that is set up for the benefit of your community, where you platform your community's voices, support those voices and work with and learn from them, to then also be funded by that community — you couldn't ask for more. That's what it's all about.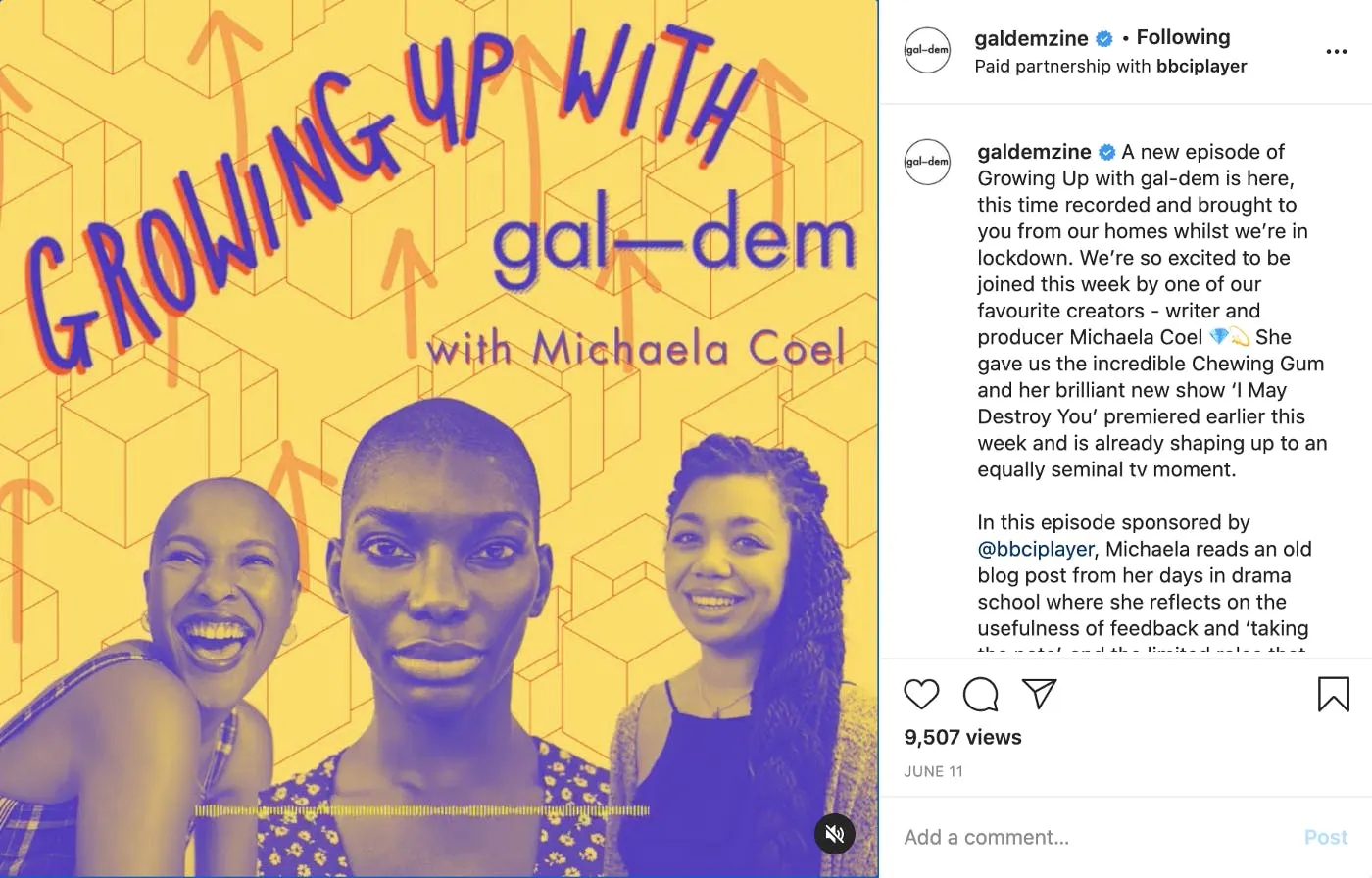 As well as the online magazine and print edition, gal-dem produces a podcast with guests like TV producer Michaela Coel.
We would like to think we've been producing enough incredible work that people feel there's a good reason to support us, as well as all the amazing benefits we offer. I think we have a strong enough relationship with our community. We're not watching the community, we are in the community, so I think that is a significant reason why people support us.
Why is it important that gal-dem is a business, rather than a not-for-profit, a side project, or something else?
gal-dem started as something I was juggling alongside other work commitments. At some point I had a full-time job and another full-time job on top of it in the form of gal-dem. That was massively unsustainable, even just from a mental well-being perspective.
In terms of building something for the future, if you really want to compete and stand out and provide a legacy that is going to live on, it's really important that you put an infrastructure in place.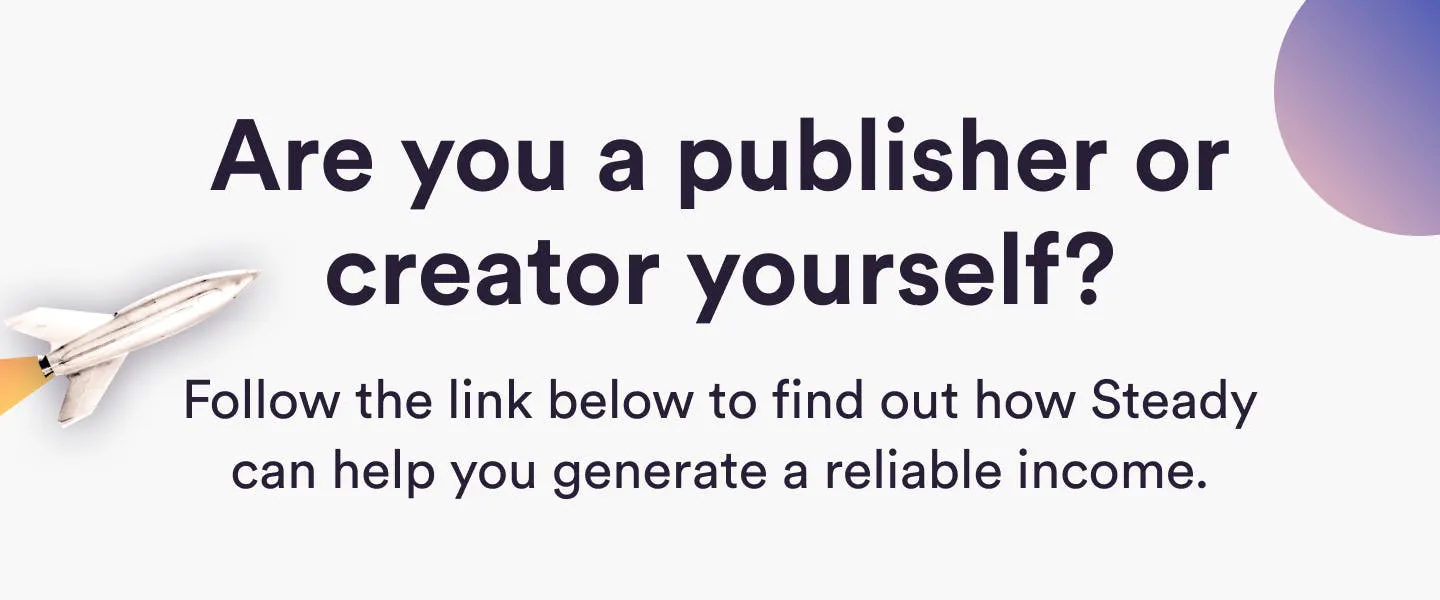 Check out how Steady can work for you. (Opens in a new window)
I think it's really beautiful the way that gal-dem started very organically. But you get to a point when you can't do much without resources. That's just the reality of the world. You need money to pay people and to have the time you need to develop and grow.
How big is your team and how has that changed over time?
Gosh, there's nine of us and it will be 11 soon. We have a section-led editorial team and then a commercial team responsible for the financial viability of the organisation. In the early days of gal-dem the set up was very different and we had a lot more people who were editing and contributing their time, but it was not as formalised as it is now.
The gal-dem launch party in 2015.
And is that something you've had to learn how to manage as you went along? Or did you already have experience that you brought to the project?
No, we definitely learned a huge amount as we went along. I'm fortunate that I've had a mum that spent the most recent part of her career helping young people from marginalised backgrounds set up enterprise, so I've had support there. She's amazing when it comes to bid writing, for example. But I also think there is so much you can learn by doing, and training and having mentors is really important.
I'm the kind of person that will be signing up to every course and speaking to as many people as I can who have been through a similar thing or launched a platform. A lot of the people I can call on run publishing platforms as well. They're not only my mentors who have been in the industry for a lot longer than me, but also my peers.
I know Gay Times (Opens in a new window) is on Steady and their CEO Tag [Warner] is a really good friend of mine. I think it's really important to have that network and support because running a business is really tough. Sometimes it feels like you're not allowed to admit to that, but it is difficult and there are pressures and a lot of financial responsibility and responsibility for other people.
Nothing happens in isolation. You are a product of your environment, support, team, family and friends — the networks you have around you. I'd never done a fundraiser or an investment round before gal-dem. These are scary big things to do and the odds are stacked against you, especially if you're a queer black woman running a business. They are possible, it's just tough.
What feedback have you had from your readers about your membership program and the benefits you offer?
People have loved the weekly newsletter, which has reflections from members of the team. And there's always a few people tweeting or letting us know — I've got a couple friends that message me whenever they come out, saying, "oh my gosh, this one really hit home".
https://www.youtube.com/watch?v=EdwBeRBry3o&feature=emb_title

(Opens in a new window)
We've got a biweekly wellness newsletter as well, where wellness practitioners take over the newsletter and provide a resource specifically for our members. The feedback on that has been wonderful, especially during this time when mental health is stretched and strained and so much is being processed.
We've also had some incredible member events, like a writers workshop with Bernardine Evaristo, the award-winning author. And we also have our broadcast WhatsApp groups where we share opportunities and people have been really responsive to those as well.
That's what we like to hear! Finally, do you have any tips for publishers considering memberships?
If you have a strong proposition, it's a no-brainer. If you're a magazine with a purpose, a strong point of view, one that doesn't filter, or water down. If you have a clear community, audience, or network of people who are either coming to your events, or engaging with your content, or engaging with you online, then you have something there.
If you're aware that your audience might need some support to be able to afford memberships, I think there are smart ways to do it so that either people are paying it forward, or you're able to subsidise a certain number of memberships.
But we shouldn't be scared of asking people to invest in the creative work we produce, because the creative work we produce costs money.
Part 2 of our interview with Liv Little (Opens in a new window)
Become a member of gal-dem on Steady (Opens in a new window)
More Steady publisher success stories
Topic
Success Stories
Read more from Steady Magazine