Listeners of this free podcast opted to pay anyway – why high quality content matters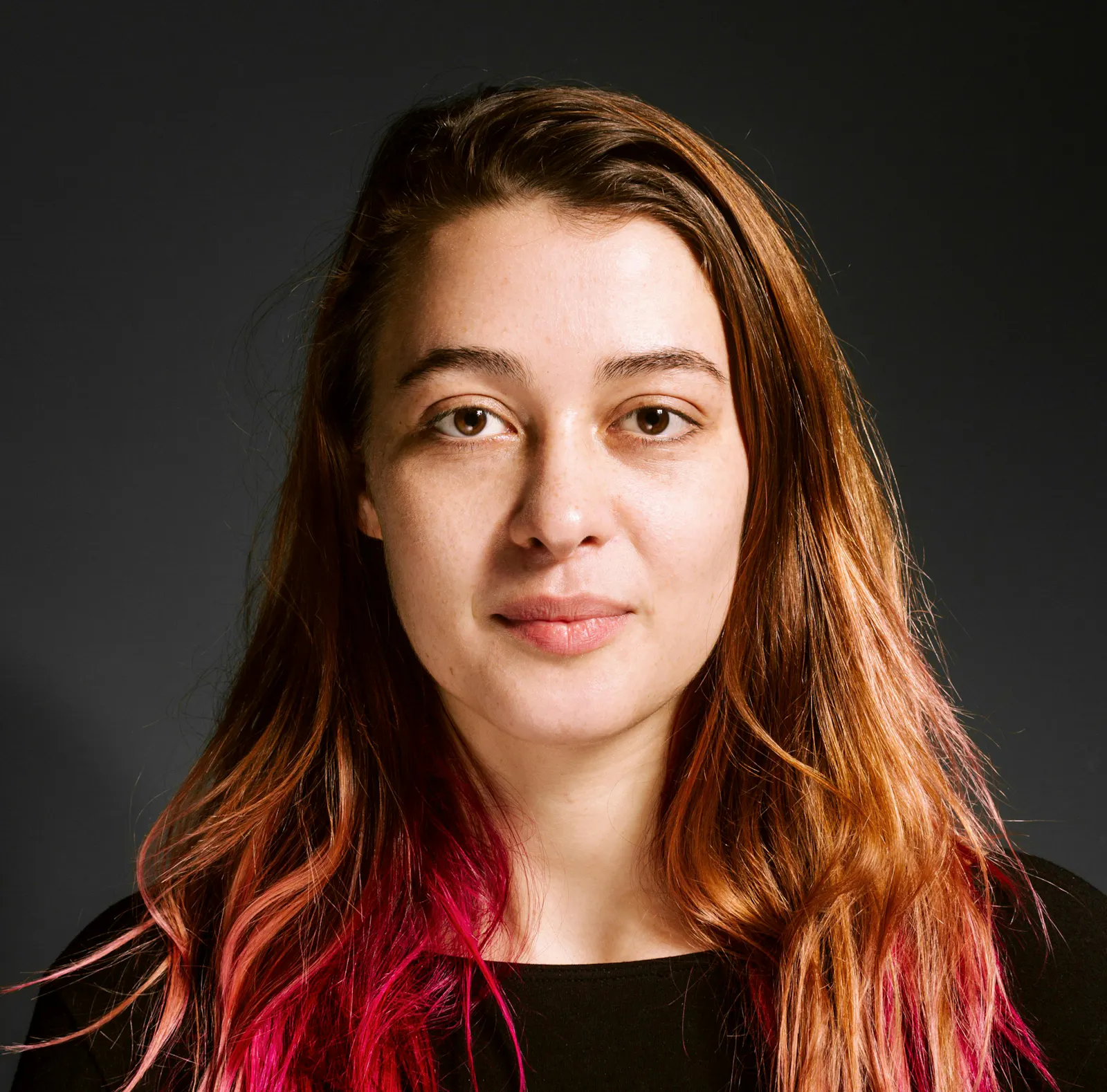 When Louie Media launched its membership programme Club Louie on Steady nine months ago, the team may not have imagined that a podcast series on a very sensitive topic would see so many new listeners paying to support them – even after they'd finished listening.
The French podcast studio is home to a team of 13 women running 9 shows that explore a range of cerebral topics like adolescence, the power of speech, the history of women's cinema and what's behind our emotions. We spoke to Business Developer Nathalie Hasson about the key to running a membership programme for a label of Louie's size and impact.
What were the main considerations in preparing your membership programme?
First, we had to consider what we had to offer in exchange for a monthly fee. And that led us to differentiate two types of audiences. The first one being the biggest fans of Louie, who just want to support us and get to know us better and who are excited about the names of our co-founders [Charlotte Pudlowski and Mélissa Bounoua], because they're well known.
And on the other side, there are the people who follow us because they're interested in podcasts more generally, or have not such a strong attachment to what we do but are more interested in accessing our expertise. So that's why we designed two plans: one that is really a support offer (Club Louie Prélude, 5 euros per month), and then an offer that is a combination of support plus access to our expertise through monthly master classes (Club Louie Nocturne, 16 euros per month).
How do the master classes work?
When we started the master classes, we realised that not everyone can attend a live session, so we need to record the master classes. But we couldn't leave them online forever, because we didn't want people to join the membership after one year, and then get access to 12 master classes at once that they could binge watch for just one monthly payment. So we needed to work out how to handle this aspect of monthly memberships – which content we want to store and keep for everyone, whenever they join us, and which content we only want to offer for a specific time period.
One of the constraints is that we can't start the course from the beginning each month. So it's not a starter kit and there's no progression, as such. The master classes are more about what we want to share, what's exciting for us, or the questions we're asking ourselves, like how to find a good character for your podcast. Or it can be more technical, like how to record pure sound for a podcast.

A selection of Louie Media's podcast art.
And what are the benefits of the support plan?
We offer a monthly event, which can be a debrief about one of our podcasts, or a casual conversation where everyone can join in with part of the team and members ask us questions.
And then we offer newsletters, which cover news as well as sharing our thoughts and giving them insights or additional content, like what we write before we record, what questions we're asking – we did an entire saga about one episode. We created a whatsapp group that is accessible for all members and we leave voice notes and pictures there so they can follow the evolution of the production of an episode, for instance.
Getting the whole team involved in providing content has proved to be quite a challenge – so that would be something to plan ahead, if you're going to try it. It requires having this reflex of, "Oh, I might have something for the club." That's something we're still figuring out.
We've also had members write the newsletter, but usually it's more bonus content from our productions, like a part of a recording we didn't keep, something we wrote and didn't keep, or an exclusive.
" I subscribed because I started to read and watch more free content during the lockdown and I didn't think it was very fair. And for five small euros per month, I find your emails very high quality. You offer a lot for those who know how to take the time to read them!" – a happy Club Louie member
What's something you've found surprising about memberships?
In September we released a very engaging podcast about incest (Injustices Seasons 2, "Ou peut-être une nuit" – Or maybe one night). This is a project that took two years, it's on a very sensitive topic, and it comes at a moment where in France, everyone's questioning that topic and it's crystallising. A lot of people shared the podcast and it had a huge impact in France. And what is really surprising for us is that it also triggered higher-value memberships.
There's been another scandal lately, which generated even more listens on the podcast. And now that we've added a pre-roll to it to advertise the club, we see new memberships almost daily, including those at 16 euros per month. This shows a very strong will to support Louie through a commitment to a monthly subscription.
"The reason I subscribed was that I wanted to support your remarkable work. What interested me the most were the reflections on the practice of your profession. I also really liked the recommendations for listening to podcasts outside Louie because they will encourage me to get out of my library." – another happy member
We don't know that audience very well yet, because they've just arrived. But I believe that among them, there must be people who were so moved by the podcast, they wanted to support us in the biggest possible way, which is 16 euros a month. That's huge, if you're not that interested in the master classes. So that would be one of my biggest surprises.
This really proves that people are happy to pay for high-quality content that moves them.
I'm not sure we will ever be able to produce something like this again, so it's a little exceptional. But it shows that there's potential – if people were willing to pay 16 euros for an exceptional podcast that particularly moves them, there might be more people willing to pay eight or six or five euros for a podcast they love, too.
Something else I've been surprised about is how good our members are to us. They're very enthusiastic. I don't think we've ever had someone say, "I didn't get value for money". That's also something nice about memberships versus a one-time contribution – we have a very supportive audience long-term.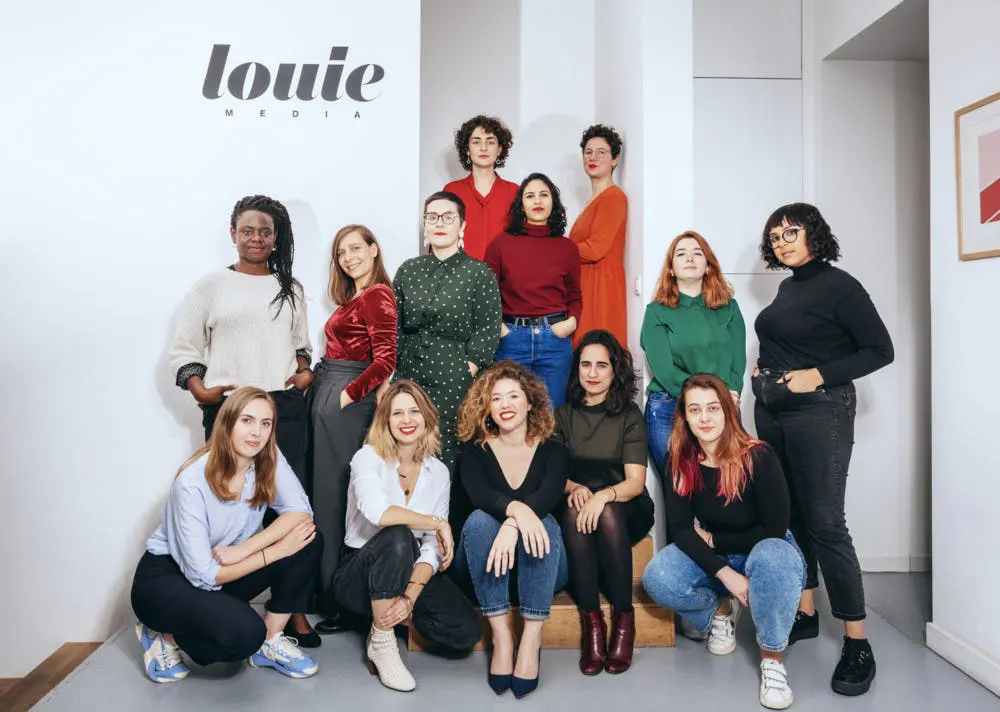 The Louie Media team. Photo: Marie Rouge.
You've offered paid memberships via Steady for nine months now. How's the feedback from your members?
The feedback is very positive and I do think the Steady page offers added value.
In the beginning, we only used Steady like a membership manager. So we were kind of hiding Steady at the back office. Now we present Steady as our partner that helps us manage the club's memberships. So we're being more forward and transparent about what Steady is.
Before, it was not always clear for members where they were going to find their benefits. But now, as soon as you sign up, you get something because you are redirected to the Steady page and there you can access your benefits. So it's really nice to have.
Something I like about working with Steady is that we can be part of developing a better product that really fits our needs. We feel very listened to, and the new features are always quite exciting – for us and for our members, there's the novelty factor.
Is there anything else you would like to tell other podcasters about your experience with memberships?
Our advice is to keep talking about your membership programme as much as possible. We keep very high pressure on the membership programme on our social media and when we don't have any paid campaigns running on the podcast, we add the club campaign promo. So we're really pushing it as much as possible.
But we're also trying to innovate. Now we're trying out a new strategy targeted at non-members, to give more visibility to the club. We've started running little quizzes on Instagram, which are very random and don't have anything to do with memberships. Those have had very high engagement, and they're branded as club content, so it raises people's awareness of the club.
Something else I want to stress is memberships do require time investment. We are organizing two events each month. One event means at least four newsletters: one to make everyone aware, one with the official invite, one afterwards and maybe one not to the club base but to our whole base. So it's quite a time investment.
I think podcasters should be aware of that, because it puts the pressure on. You know there are people paying for content each month, so you have to keep producing, keep delivering content and keep innovating.
Become a member of Louie Media today (Opens in a new window)
And learn more about running memberships for podcasts of all sizes – from a lone podcaster, to bigger teams like Louie Media:
With online ad revenues in terminal decline, The Quietus turned to its readers (Opens in a new window)
"Who would pay money for a free podcast?" (Opens in a new window)
Liv Little, gal-dem: "We shouldn't be scared of asking people to invest in creative work" (Opens in a new window)
"Suddenly Steady has become my main source of income" (Opens in a new window)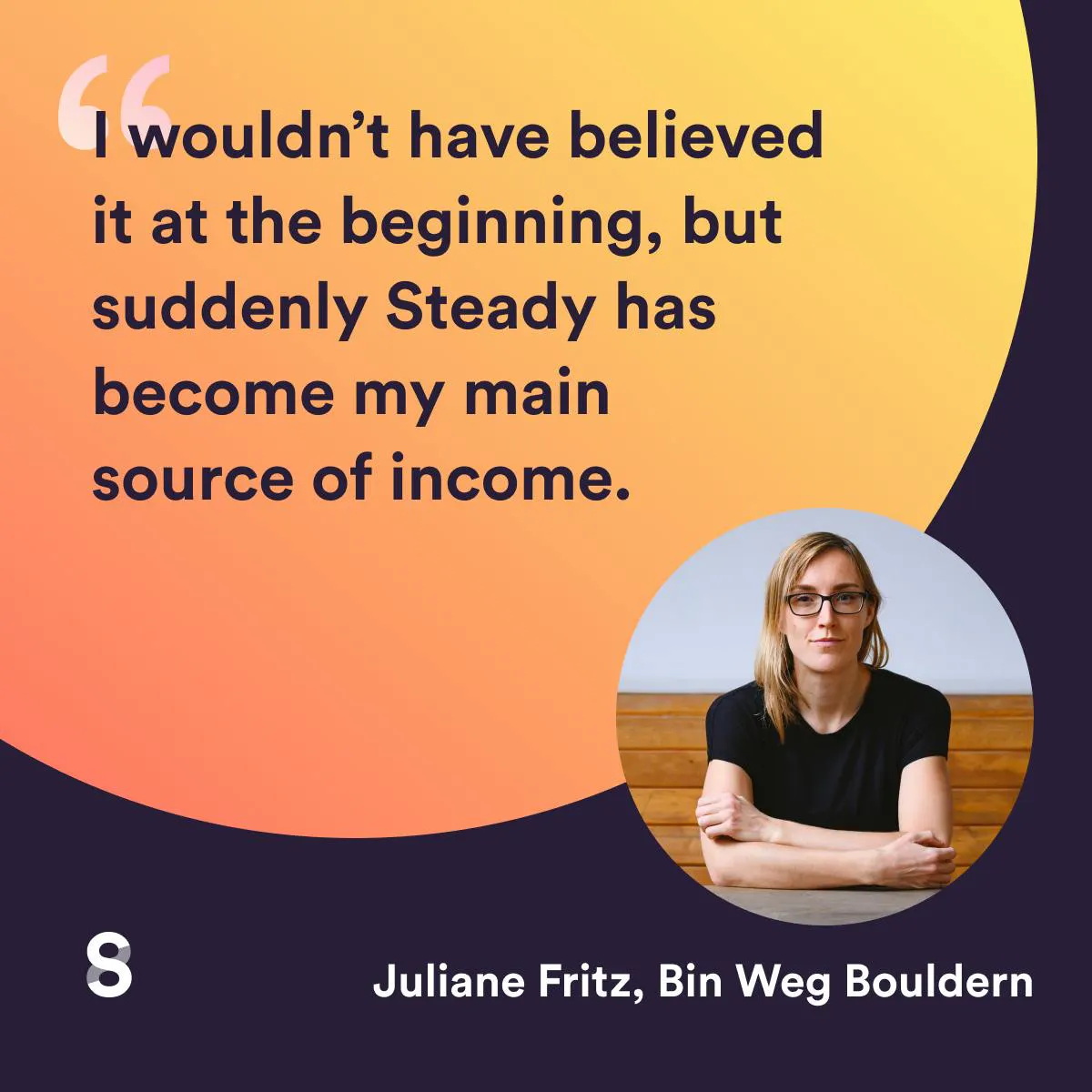 Topic
Success Stories