How gal-dem's readers supported the magazine through the COVID-19 crisis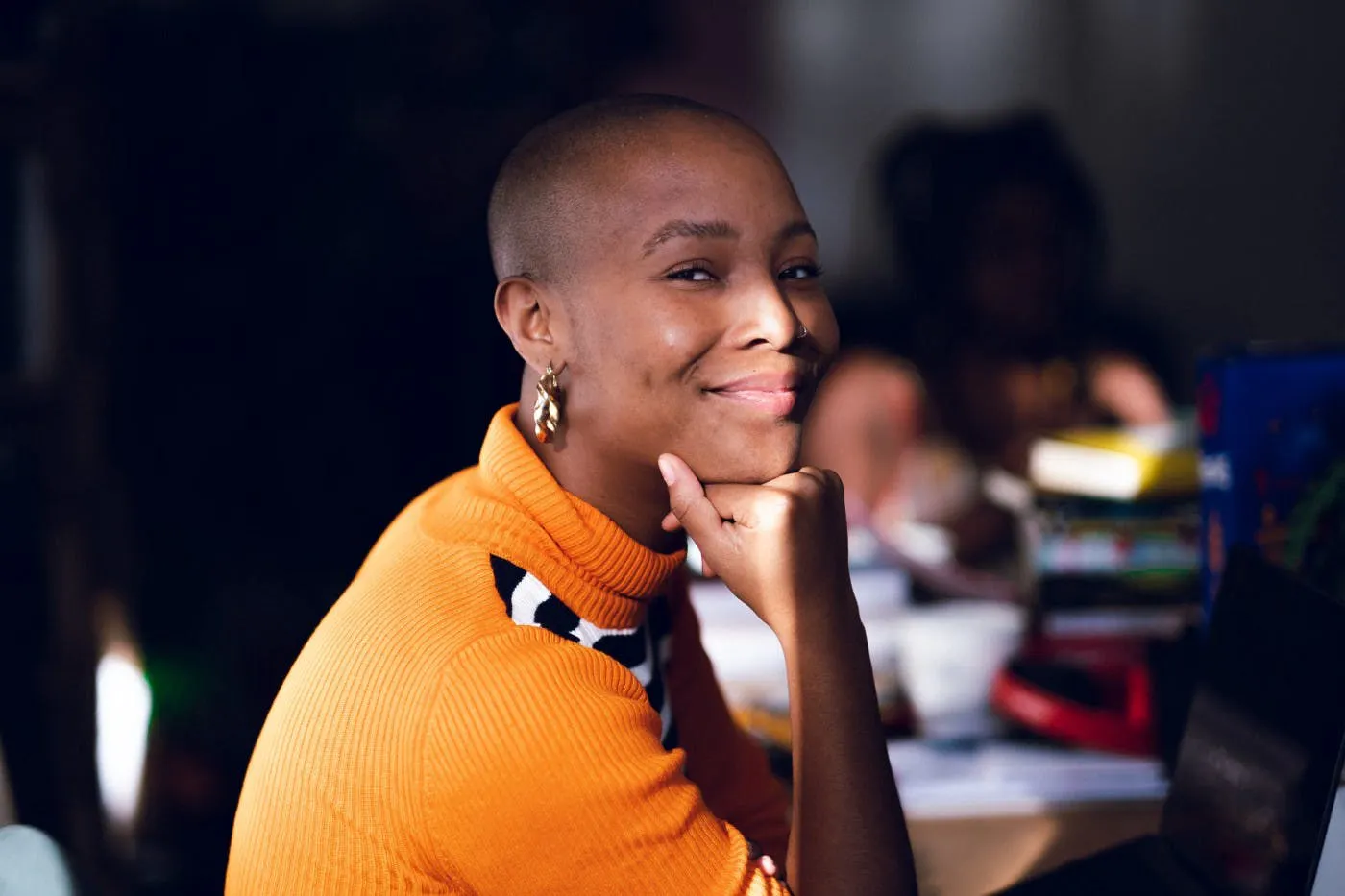 Liv Little, founder of gal-dem. 📸: Shopé Delano.
For Steady, Vanessa Ellingham spoke to gal-dem (Opens in a new window) founder Liv Little about how the magazine's memberships are supporting the magazine through the Corona crisis.
If you missed part 1 of this interview, catch up here (Opens in a new window).
Steady: Before you launched your membership program with Steady, how were you funding your work and paying your contributors?
Liv Little: We had a pretty standard publishing model, primarily through partnerships, and the majority of our income still comes through partnerships. But the membership model is something we're really working on growing. It really is the future for a lot of independent publications. Attitudes to paying to access content are changing, and they have to change.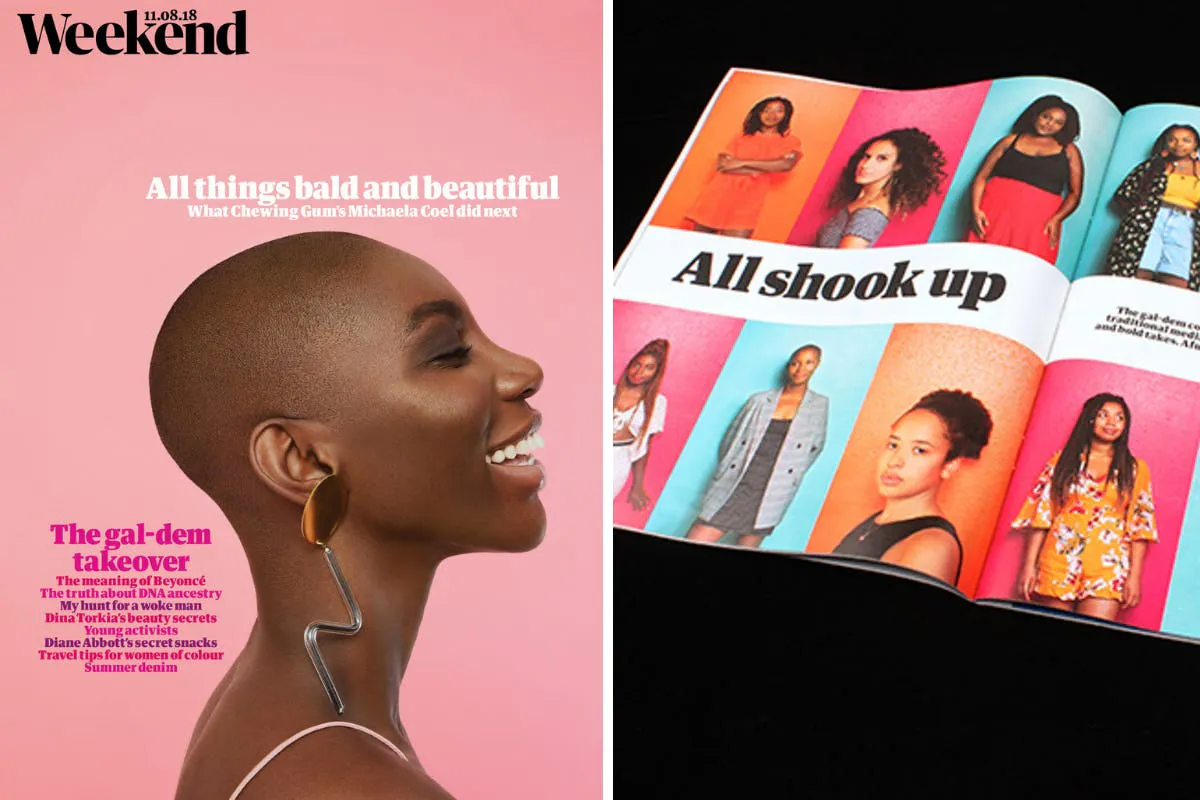 One of gal-dem's most high-profile collaborations, with the Guardian.
While we don't have a paywall on our website at the moment, we offer our members additional content, insights, events and merchandise, which is working well for us. If you think about the impacts of COVID and the fact that a lot of publications have had to make huge job cuts and seen revenue dip, I think it's important that any business has multiple revenue streams.
I know that a lot of the publishers we work with are keen on earning money for their work, but they get nervous about asking their communities to pay. Was that a concern for you, too?
Up to this point, there hasn't been a lot that we've marketed to our readers or asked them to buy. We do have an annual print issue and print is really expensive, so that can't be free. But, generally speaking, all of our events are super cheap, or often free. So memberships felt like a new ask. We wanted to make it as attractive as possible and as affordable as possible. Fortunately a lot of people in our network have also paid forward memberships for people who might not be able to afford one as well, which is fab.
I did an update at the start of COVID, just saying, "Look, guys, we're having to make some cuts." I didn't pay myself for a little while. And the senior members of the team took as much of a pay cut as they could, which was really significant. We had to furlough a few people and now the people who were furloughed are returning, but I think people understand. It's a really difficult climate to thrive in, as an independent publication. And so I think people understand that the production of content costs money, all of these staff salaries and editors cost money. Being an independent publication without millions of pounds of investment behind us, every penny does count.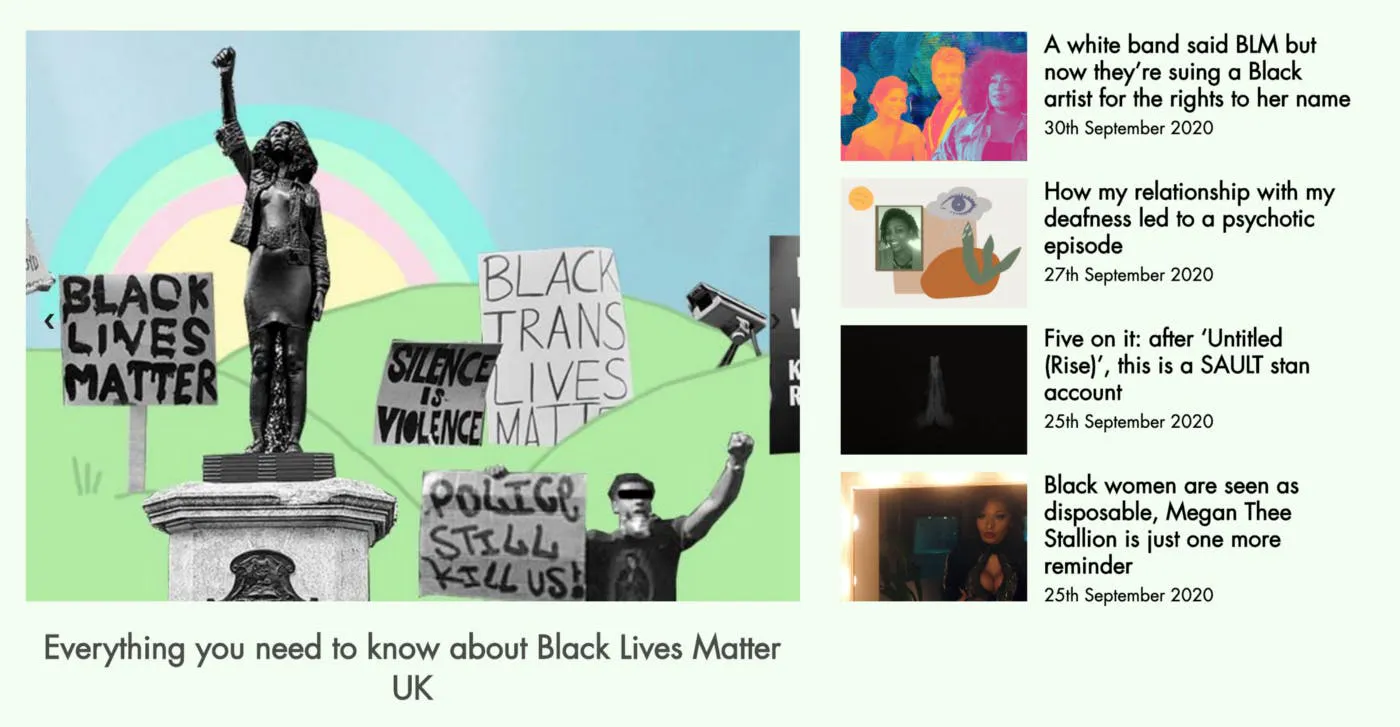 The gal-dem homepage, featuring articles on Black Lives Matter, living with a disability and music culture.
How do you use your membership income?
It goes towards the core operating costs of the business. When COVID hit, like the majority of publishers, a lot of the income we had projected for summer was gone. I think things will improve, although we are in a recession in the UK. The biggest thing we invest in is the talented people in our communities. It's commissioning work, it's the video content, it's the staff costs, it's the freelancer costs. Every last penny goes into the content that we produce.
I think being as transparent as possible with your audience also helps to get them on your side and have your community thinking about the costs you have to cover and how that works.
Yeah and these are just the basics. We've got huge ambitions for where we want to take things: videos we want to produce and more podcasting, but you do need resources to be able to invest in those things. If you look at Vice and Refinery29, they've had significant financial backing.
But I try to be as optimistic as possible and believe that no path or ambition is too great. And I think that has been a useful outlook in life. When we were seeking investment, I could have said, "well, I know that only 0.00% of black women get invested in anyway, so what's the point?" I guess I'd been raised with a little confidence by my mum, and she's really nurtured me and showed me that no ambition is too big.
Become gal-dem member on Steady (Opens in a new window)
More Steady publisher success stories
Topic
Success Stories