A recommendation: Young Plato documentary
One of the best documentaries I've ever seen about teaching is now playing in limited theaters in the US. It will also be available to watch on VOD soon. Young Plato is a doc film from Northern Ireland, about a headmaster at a school in Belfast named Kevin McArevey. At his school for young boys, he proves that critical thinking and pastoral care can empower and encourage children to see beyond the limitations of their own community. And their own prejudices. "We see how philosophy encourages young boys to question the mythologies of war and of violence, and sometimes challenge the narratives that their parents, peers and socio-economic group would dictate." This film won me over completely, I was so moved when I first watched it. A profoundly optimistic and inspiring look at how teaching philosophy to encourage open minds is the ultimate path to peace and progress. What a hopeful, rousing documentary.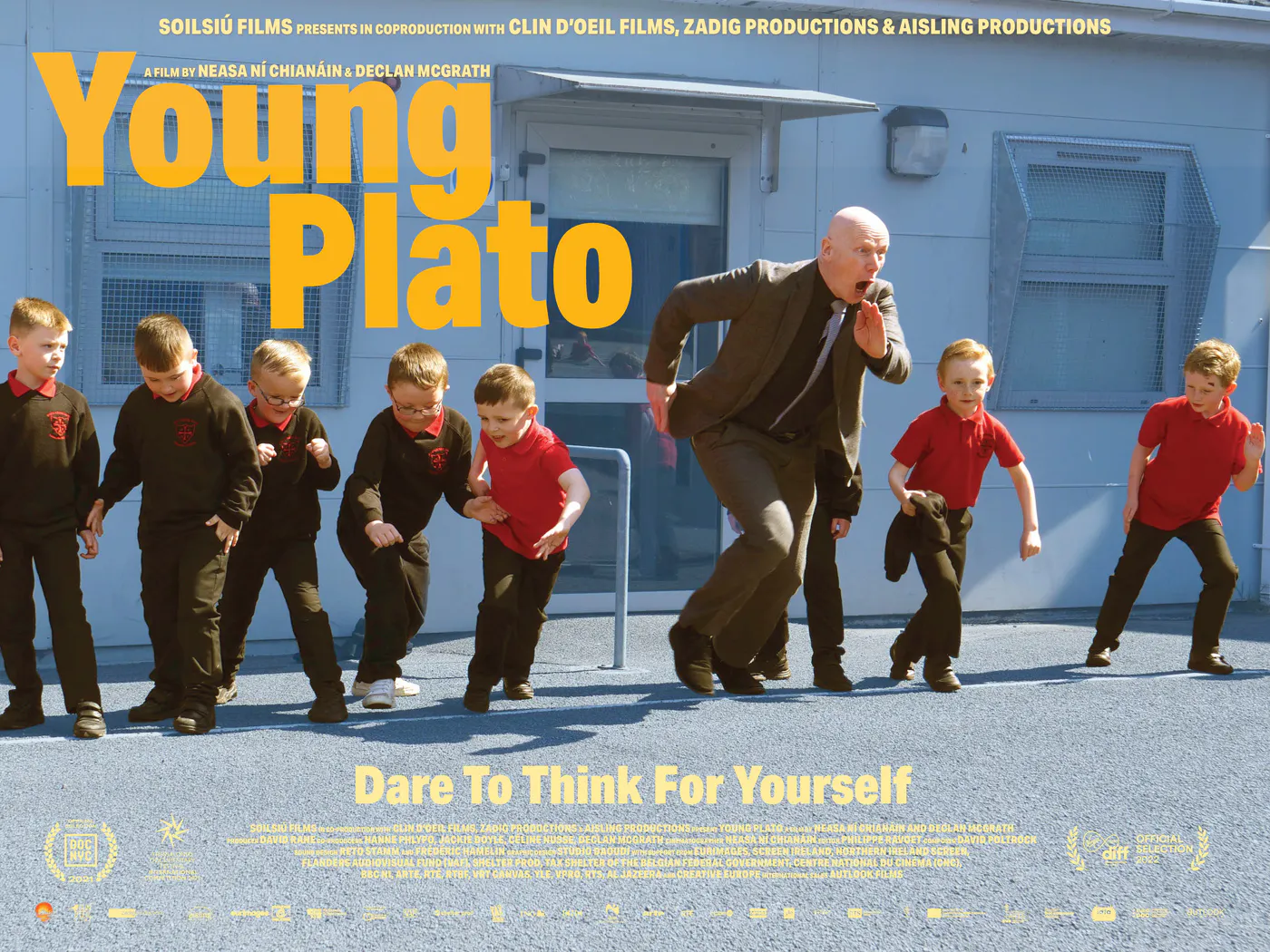 An inspiring new documentary from the filmmakers of School Life, Young Plato charts the dream of Elvis-loving school headmaster Kevin McArevey – a maverick who is determined to change the fortunes of an inner-city community plagued by urban decay, sectarian aggression, poverty and drugs. The doc film shows the real difference that good teaching makes in a community of young boys growing up in a hostile environment, trying to break the familial link to violence all around them. Directors Declan McGrath & Neasa Ní Chianáin's Young Plato film first premiered at the DOC NYC Film Festival last year, and is now out to watch in theaters and soon at home. It's the kind of film that can change lives, not only encouraging and inspiring teachers to rethink the way they work. But also by inspiring positivity and critical thinking in children, or even adults, by showing them there's better ways to handle conflict, there's more ways to think about how to overcome difficulties than just by scolding and yelling. There is not a single moment of this 102 minute documentary that isn't fascinating and engaging, and I think anyone will be encouraged by this one. It's worth a watch.
For more info on Young Plato and how to watch it, visit the film's official site.
October 23, 2022