A recommendation: 3000 Years of Longing
Now playing in theaters and available to rent on VOD/iTunes is the latest film from acclaimed Australian filmmaker George Miller titled 3000 Years of Longing (also known as Three Thousand Years of Longing). It's a mesmerizing, visually spectacular, magical film about a genie released from a bottle by a "narratologist" on a trip to Istanbul, Turkey. The film premiered at the Cannes Film Festival earlier this year to mixed reviews - but I totally loved it. Now that it's playing in theaters, more and more people are finally catching up with it and discovering a delightfully moving & invigorating film. It's not just a retelling of the classic The Thief of Bagdad genie-in-a-bottle story, it's a complete re-imagining from the mind of George Miller (of everything from Babe to Happy Feet to the Mad Max movies). Starring Tilda Swinton and Idris Elba (as the genie, called a "Djinn" in this one) the film has a very specific focus on love and loneliness, and our desire for connection. It's all about longing, hence 3000 years of it as the title states. I highly recommend renting this and watching it.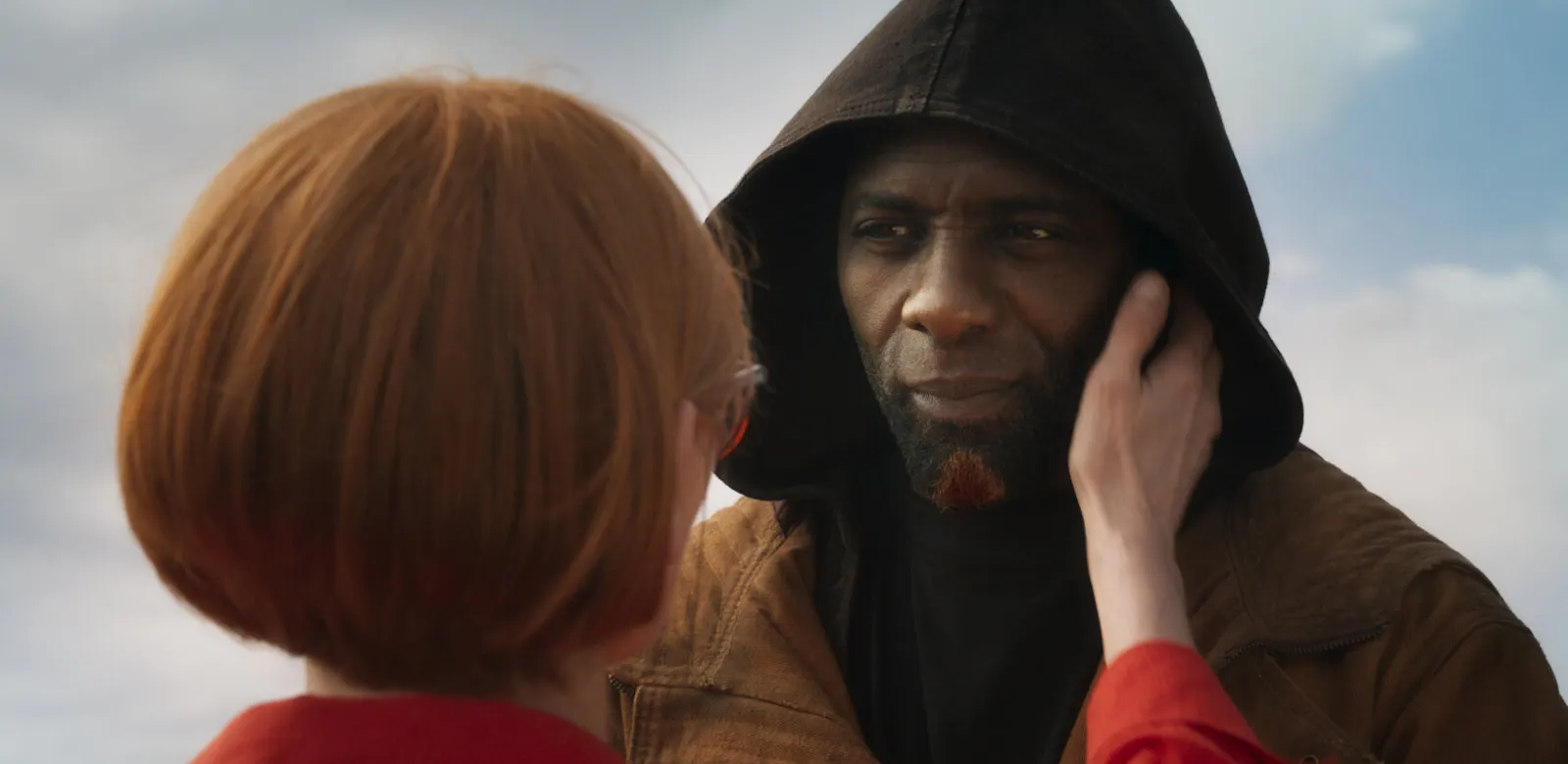 A solitary scholar discovers an ancient bottle while on a trip to Istanbul and unleashes a djinn who offers her three wishes. Filled with reluctance, she is unable to come up with one until his stories spark in her a desire to be loved. The film is based upon the short story "The Djinn in the Nightingale's Eye" by A.S. Byatt, and is adapted for the screen by George Miller & Augusta Gore. It was marketed incorrectly by MGM as an action adventure movie, when it's actually a romance with a splash of surrealism. Miller turns this story into a splendid, vivid work of art made for the big screen experience. The Djinn tells many tales in this film, and it's exciting to explore these stories to understand the lessons within each one of them. The film itself is ultimately about loneliness, but the stories he tells are about how desire and longing can ruin us. Each one is about how our greatest desires can often be what bring us down, what make us unravel and fall apart because we either get everything we want – or we spend our entire lives wanting something we can't have. I think there's so much beauty in this film, it's a rejuvenating look at how we can live life to the fullest without biting off more than we can chew. I hope everyone is as taken by this film as I have been - I've seen it twice so far and it's still wonderful.
For more info on how to watch 3000 Years of Longing, visit the official site.
October 16, 2022