A recommendation: Ticket to Paradise
One of this year's best romantic comedies is now playing in theaters - and it's our latest big screen recommendation. Directed by British filmmaker Ol Parker, Ticket to Paradise is a light-hearted rom-com about two couples set mostly on the Indonesian tropical paradise island of Bali. Yes, it's beautiful. This movie stars the incomparable George Clooney and Julia Roberts as a former couple, separated for many years after being married once before. Their daughter from their early marriage, now all grown up, flies to Bali and ends up meeting a local Indonesian guy there named Gede. Within just a few months they fall in love and decide to get married. So the two parents decide to fly over there with a lazy scheme to try and stop her from making the "same mistake" they did years ago - marrying young and ending up hating this person years later because it was too soon. Of course they will learn their mistake in trying to control her life, while also having a chance to look back at their own connection and relationship – flaws and all – while having a lovely time in paradise. Sounds sweet, right? It is! This movie doesn't reinvent the wheel, but it's good fun.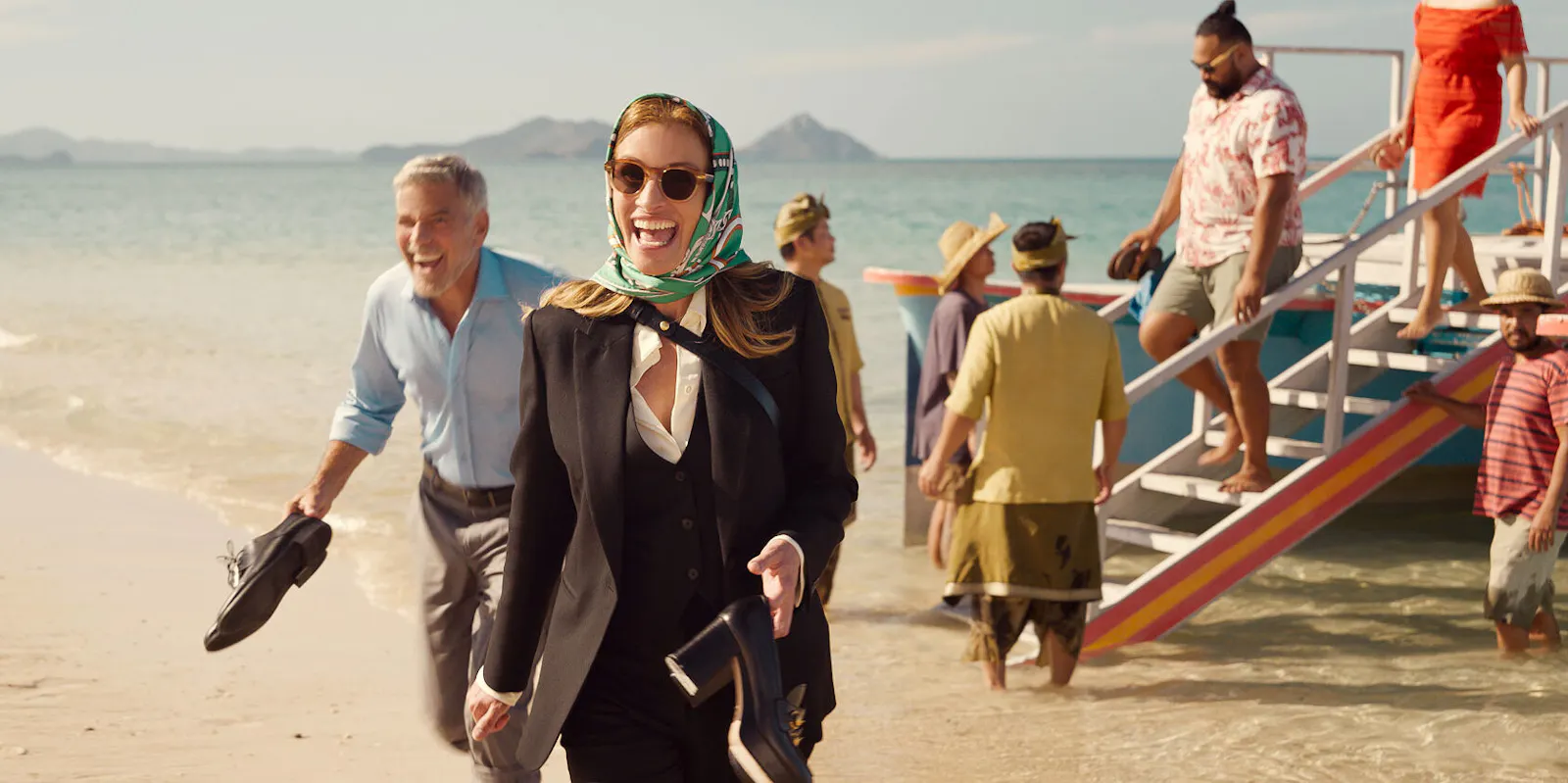 Ticket to Paradise is playing in theaters nationwide. It's hilarious relationship fun in the warmest of ways. Watching George Clooney and Julia Roberts get drunk playing beer pong at a party on Bali is one of the funniest comedy scenes this year. The rest of it is all so nice and uplifting and gorgeous my gosh that island. Yes it is definitely one giant tourism ad for Bali, but you know, I don't mind and it's nice how they integrate the local life into the movie experience. It's obvious that Clooney and Roberts chemistry is off the charts and that's a huge reason why this movie is so much fun. And I also enjoyed all the other characters playing against type, being so nice and humble and welcoming, to let these two "parents" stew in their own stubbornness as the big roadblock of the movie. Kaitlyn Dever is a wonderfully talented actress, starring in this as their daughter Lily. While her connection with Gede could be explored more, there's enough charm in this movie to keep you smiling and laughing anyway.
For tickets and more info, visit the Ticket to Paradise website. Or check your local movie theater listings and enjoy a momentary escape to Bali this fall.
October 27, 2022