A recommendation: Blind Ambition documentary
I love this documentary!! After waiting a full year for this film to finally open in theaters, I am recommending Blind Ambition to anyone and everyone. It's hard to convince anyone to watch documentaries, but this one is a MUST WATCH. A beautiful film in a number of unique ways - I think about it all the time. Blind Ambition follows four Zimbabwean men living in South Africa who decide to take their passion for wine to the next level - by competing in the Olympics of wine. They form the first ever African team to compete in this prestigious, snobby French event, and while it's near impossible for them to win, it's about their drive to succeed that is the most rousing aspect of this film. Of course they must deal with tons of racism and xenophobia along the way, but their brotherhood and their tenacity and appreciation for wine is so exceptional and inspiring, it's hard not to be completely moved (to tears!) by their story. They are the best!! I've been waiting to share this doc with everyone and it's finally time. Take the chance to watch it soon and talk about it once you've seen it, too.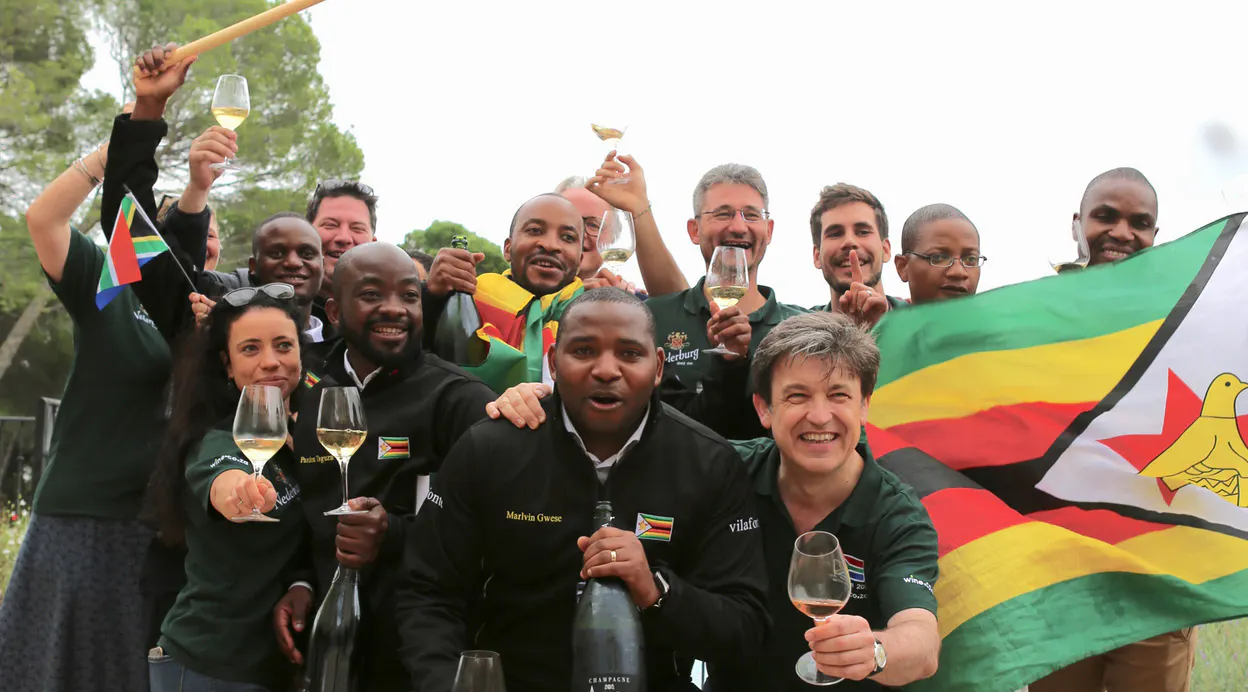 Blind Ambition follows four friends who have conquered the odds to become South Africa's top sommeliers after escaping starvation and tyranny in their homeland of Zimbabwe. Driven by relentless optimism, a passion for their craft and a sense of national pride, they form Zimbabwe's first national wine tasting team and set their sights on the coveted title of "World Wine Tasting Champions" that take place every year in France. The documentary film originally premiered last year at the 2021 Tribeca Film Festival, and stopped by a few other festivals before opening in theaters in September of 2022. It's co-directed by filmmakers Robert Coe & Warwick Ross (also of the doc Red Obsession previously). The film has flown under the radar so far, not getting mentioned much or ending up in many conversations. But the more we recommend it, the more we all talk about it, and the more we convince others to watch it, the better! I think everyone will feel slightly better about the world after watching this doc - it's all about team building and friendship, but also about overcoming adversity, challenging the status quo, and following your passions, whatever they may be.
For more info on the doc + details on how to watch, visit the official website.
November 6, 2022