A recommendation: Spencer
Another worthwhile recommendation for everyone - Spencer, directed by filmmaker Pablo Larraín, and starring Kristen Stewart as Princess Diana. This already opened in select theaters, and is already available to rent on VOD or in iTunes now. Easy to watch anywhere! Check your local listings - at theaters or at home on your TV, and give this film a watch. One of the highlights of 2021.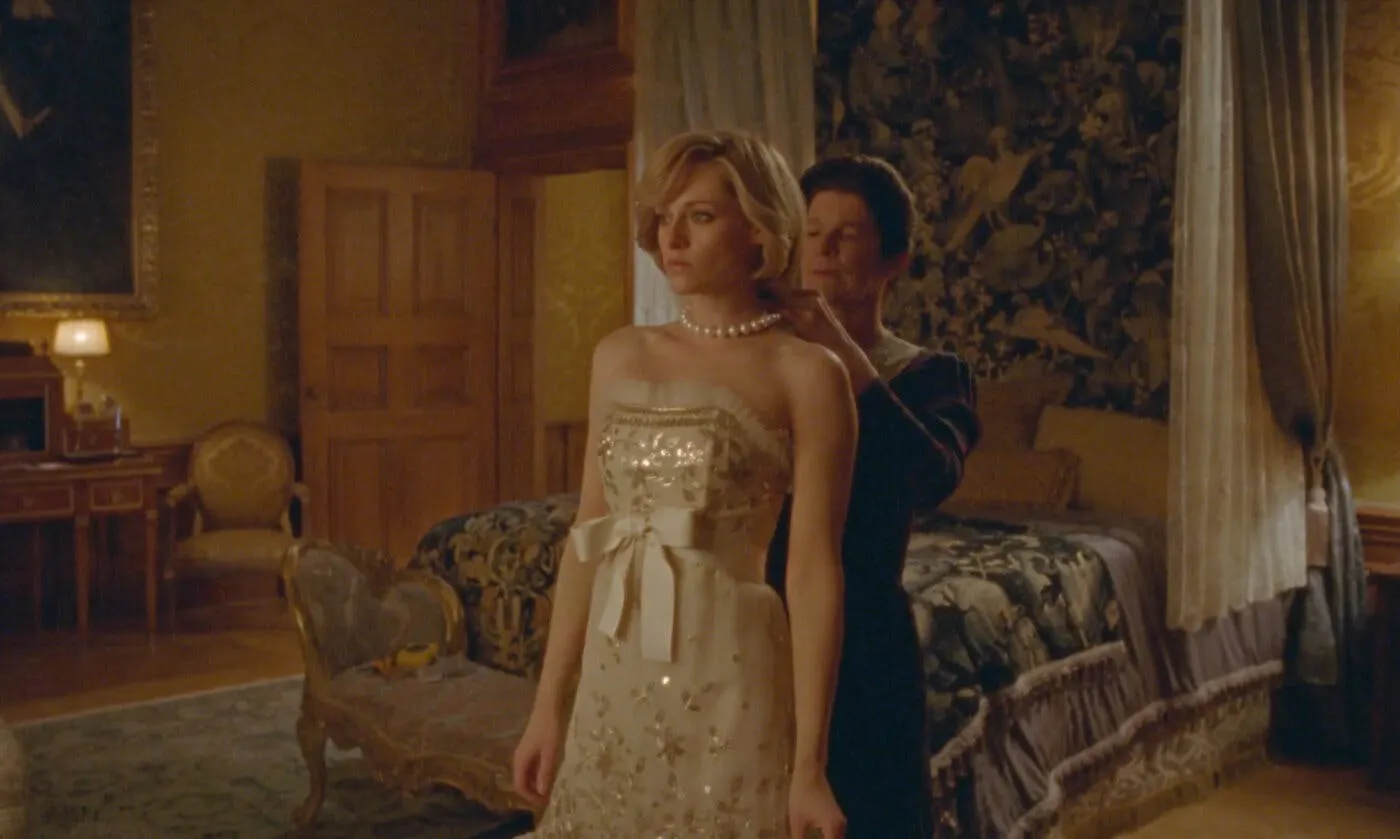 I first caught this film at the 2021 Venice Film Festival in the fall, and I haven't stopped thinking about it since then. I wrote my review at the festival: "It's a ravishing, exhilarating cinematic story about a woman who can't breathe, realizing she needs to break free. Composer Jonny Greenwood continues to prove he is one of the greatest composers of our time, producing another extraordinary score for his film." I enjoyed everything about Spencer, from the costumes to the scenery to the framing to the performance by Kristen Stewart. At times it's a playful, amusing film, other times it dives deep into sadness and anger as she rages at the ridiculous Royal system in her own brooding way.
There have been plenty of stories told about Princess Diana, formerly known as Diana Spencer, and how tormented she was after becoming a member of the British Royal family marrying Prince Charles. But this is a distinct film in that it's clever and artistic in its approach to her story, and gives us a "fictional" account that is meant to act both as amusement and make us think about what's really going on behind all those castle doors. You don't want to miss this one! For more info on how to watch Spencer, visit Neon's site: neonrated.com.
December 28, 2021