A recommendation: Listening to Kenny G Yes, him! There's a new documentary about love him/hate him jazz legend Kenny G. And it's fantastic! One of our favorite documentary films this year. Available to watch now on HBO Max - streaming at home. It's part of their "Music Box" series of music documentaries and might just be the best one.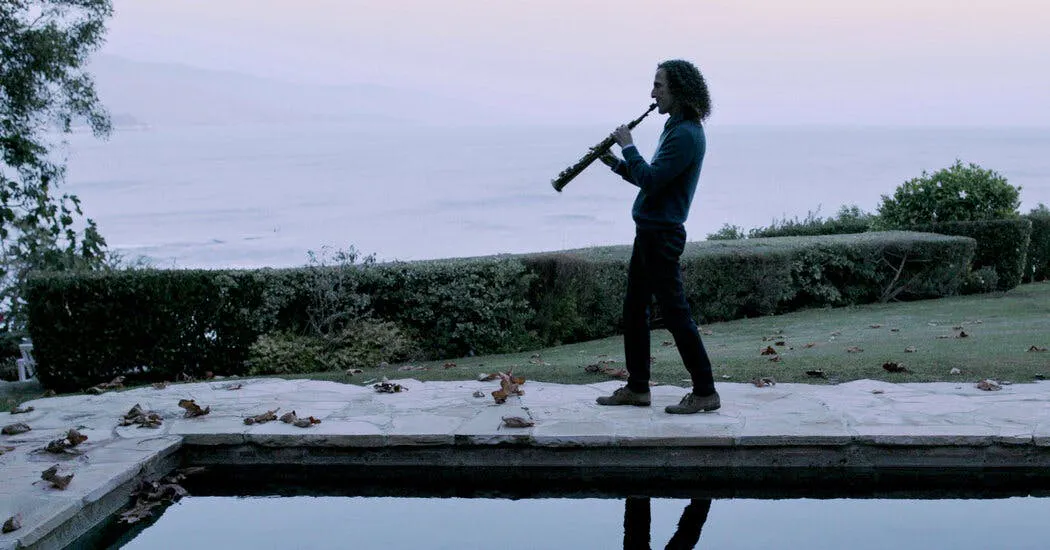 Listening to Kenny G takes a humorous but incisive look at the saxophonist "Kenny G", the best-selling instrumental artist of all time, and quite possibly one of the most famous living musicians. Listening to Kenny G investigates the artist formerly known as Kenneth Gorelick, unravelling the allure of the man who played jazz so smoothly that a whole new genre formed around him, and questioning fundamental assumptions about art and excellence in the process.
If you're thinking, "uh really...? A film about Kenny G? THAT boring sax guy?" YES! That guy. 🎷 And he's so damn cool. What makes this film terrific is it breaks out of being a standard biopic and asks nuanced questions about why so many hate him and his music, what that means, how it coordinates with subjective taste in music, and so on. Listening to Kenny G is directed by a filmmaker named Penny Lane - she takes a simple concept and turns it something more meaningful and thoughtful. This isn't just a biopic about Kenny G, about why he's famous, it's about that and much more. It's profoundly intelligent filmmaking that is also thoroughly entertaining throughout. For more info on how to watch Listening to Kenny G, visit HBO's website here.
December 5, 2021