A recommendation: Downfall: The Case Against Boeing
I watched this documentary last night on Netflix and I was completely floored. Whoa. A must watch doc. This premiered at the 2022 Sundance Film Festival last month and it's available to watch on Netflix right now. You have to see it and hear the stories from everyone at Boeing. It's an eye-opening film about how corporate greed literally kills people. Yes they make the connections. Even if you think you already know the entire story about Boeing and the 737 Max, even if you've heard all the complaints about Wall Street already, this film paints such a clear picture of how bad it all is. And how bad it is becoming...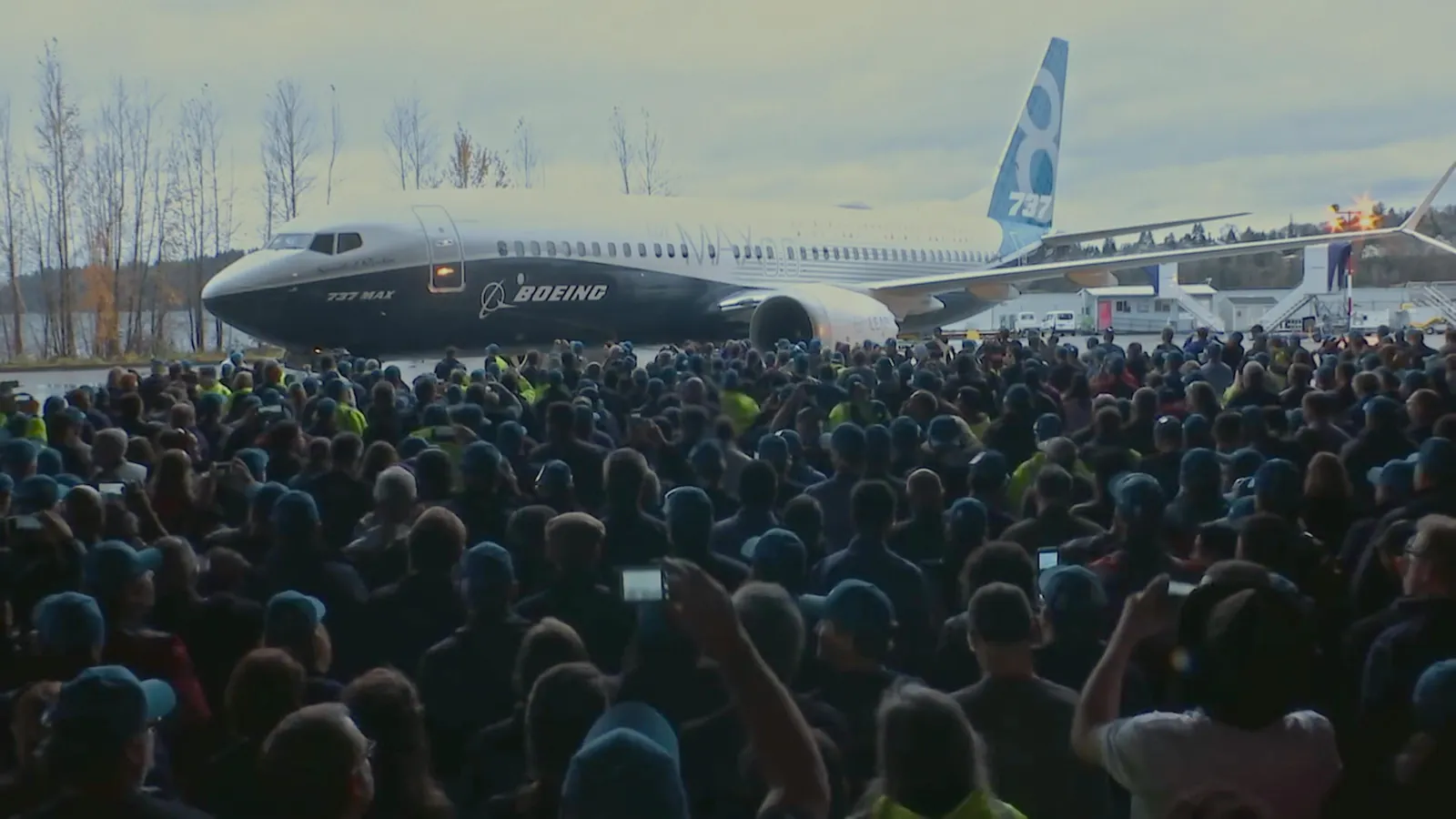 In this chilling documentary, Academy Award-nominated filmmaker Rory Kennedy uncovers the negligence and corporate greed that led to two Boeing MAX 737 plane crashes within the span of just five months. Guided by aviation experts, news journalists, former Boeing employees, the United States Congress, and the families of victims, the film reveals a culture of reckless cost-cutting and concealment at the once-venerated company. A fierce indictment of Wall Street's corrupting influence, Downfall exposes larger questions about the perils of America's corporate ethos and the staggering human cost.
This documentary plays like a thriller, but remains focused on the truth above all. In the first half we meet the relatives of the people killed on the two crashes, establishing an emotional connection with the story. But as the rest of it goes on, revealing that Boeing barely ever acknowledged them despite everything else going on, it becomes something else. A film meant to open our eyes and show us what's really going on in the corporate world, plain and simple, and make us wonder why Wall Street is so eager to let this happen. Even Captain Sully is in this, speaking about the whole incident and plane troubles.  I'm glad the film also delves into the history of Boeing - a company that used to put safety above all else, and has a remarkable history and legacy. By the end you may not want to fly on any Boeing planes ever again. Something to discuss after the film and whether or not they're doing the right things to fix their problems.
February 22, 2022