A recommendation: Everything Everywhere All at Once
This is one of the best films of the year and I highly recommend catching it on the big screen while you have the chance. Written & directed by the filmmaking duo known as "The Daniels", their latest creation is Everything Everywhere All at Once and it's playing in theaters nationwide now. Let me say this clearly: this film is The Matrix for the Multiverse era - an endlessly creative, extraordinarily entertaining, deeply moving, ingenious, one-of-a-kind work of cinema that will leave you astonished and maybe even change how you interact with other people. Yes, it's that good. I think it's a genuine masterpiece and I am in awe at everything about it - from the funky score by Son Lux to the thrilling fight scenes to every last performance from every single actor in it. Don't miss it.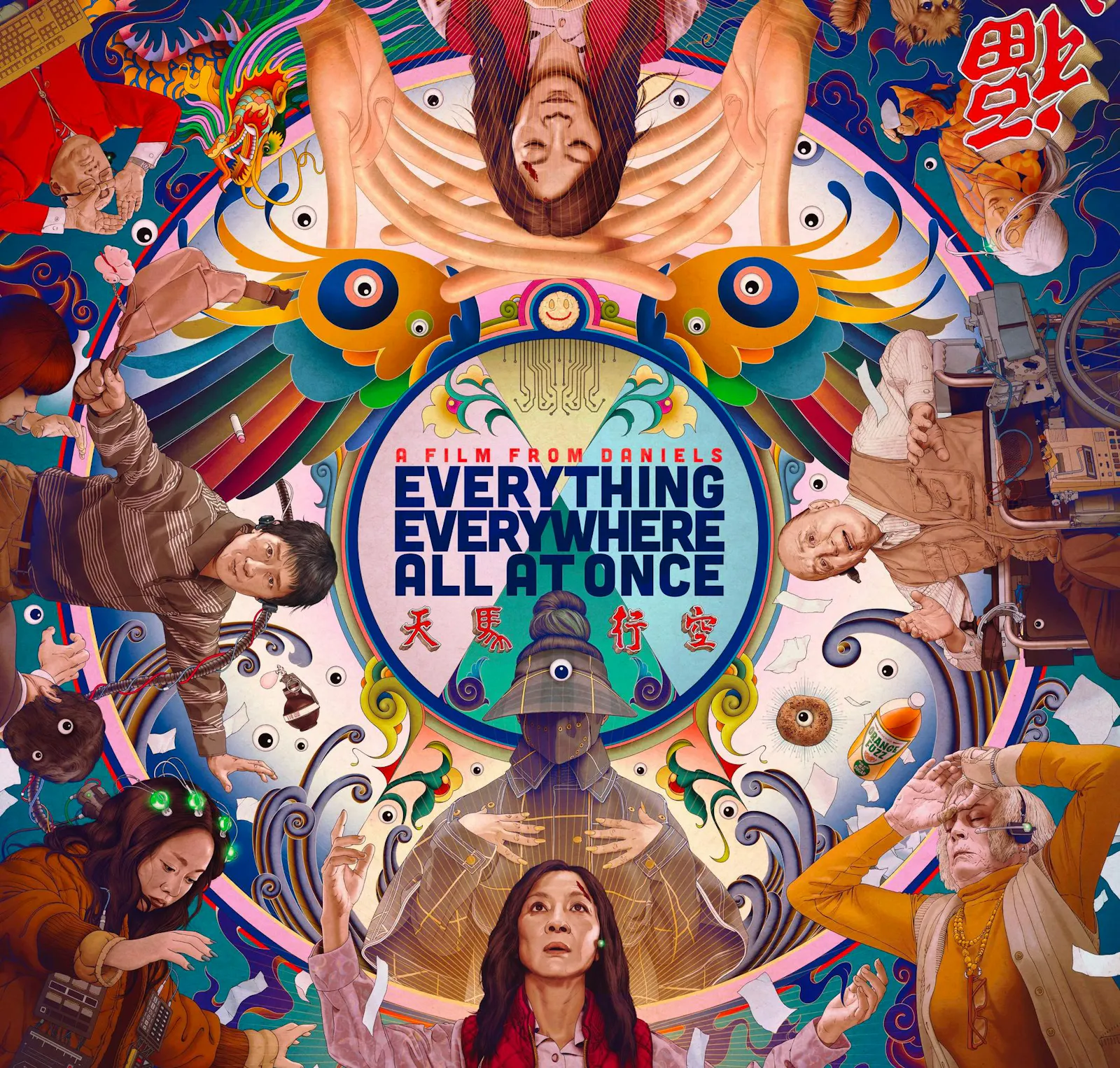 Directed by Daniel Kwan and Daniel Scheinert, collectively known as  Daniels, the film is a hilarious and big-hearted sci-fi action adventure  about an exhausted Chinese American woman (Michelle Yeoh) who can't  seem to finish her taxes. But it's about so much more than just that! Everything Everywhere All at Once is the best Multiverse movie yet - as good as Spider-Man: Into the Spider-Verse and even better than No Way Home. Go see for yourself how fantastic it is.
The two lead performances are so perfect you will never forget them - Michelle Yeoh as Evelyn Wang, a burnt out middle-aged woman who hasn't achieved much in her life and can't even get her taxes in order; and Ke Huy Quan (yes, it's the kid from Indiana Jones and the Temple of Doom and The Goonies!!) as her loving husband Waymond, who turns out to be the key to introducing her to the Multiverse – which changes everything. The two of them end up on a breathtaking adventure through time and space, breaking down the barriers of the universe as we know it to reach into other universes and teach us about compassion and kindness and love. There is plenty of action, in addition to all the Multiverse drama, along with a few scenes that will leave you bewildered and hopefully enlightened. This is a film you will want to say that you saw in theaters when it first opened. For more info on the film, visit A24's site.
April 26, 2022