A recommendation: Brian and Charles
Now available to watch in select US theaters around the country is this charming, kooky, off-beat indie buddy comedy titled Brian and Charles, from British filmmaker Jim Archer making his feature directorial debut. The film stars David Earl as Brian, and Chris Hayward as his creation Charles – a made-out-of-a-washing-machine robot friend that he throws together during a spout of loneliness and magically it comes to life. It's a wholesome indie comedy in the same vein as Napoleon Dynamite or Her, about a lonely yet boisterous fellow who learns to make his way in the world through the help of a friend. After premiering at the 2022 Sundance Film Festival earlier this year, the film is now playing in art house theaters thanks to a release from Focus Features. If you haven't seen it yet, I highly recommend catching this one. The film was also recently praised by fellow filmmaker Edgar Wright on Twitter after showing at Sundance London. "Cult status beckons," he writes.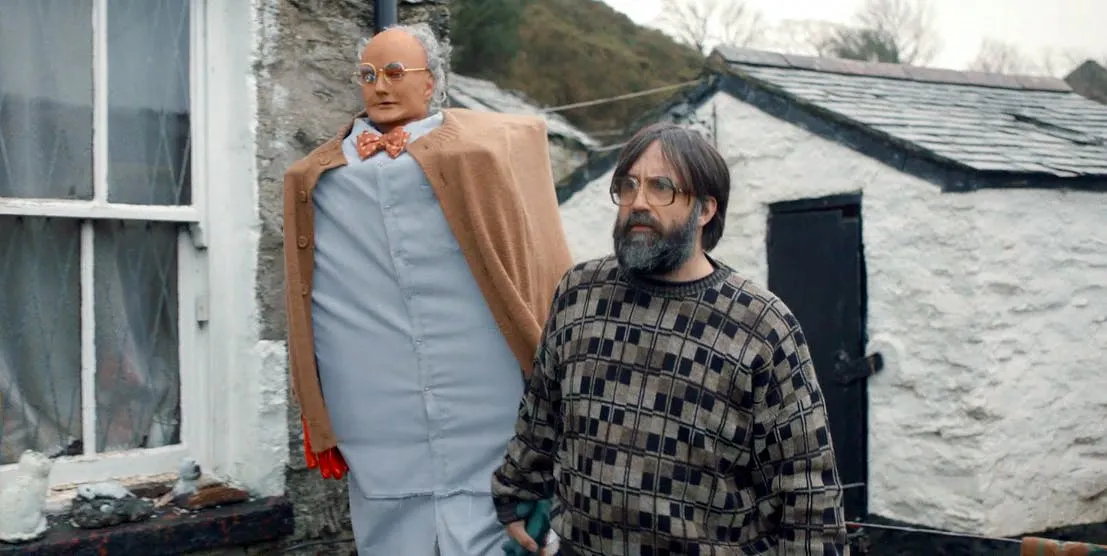 Brian and Charles is a delightful, goofy cinema treasure. Everyone needs to meet Charles!! Adapted from a short film of the same name, this kooky sci-fi indie comedy is one of the top underrated gems of Sundance 2022. It definitely has a Taika Waititi vibe, but with its own sensibilities that give it a different edge. The performance by the robot Charles is incredible, I was in awe by his ability to emote even though he is just a big pile of junk. Clearly he's more than just junk! Some of the film borrows from Her as well, but I was so charmed by the whole thing at the end. This film has never been out of my mind ever since it premiered in January, and every time someone catches up with it they're always so struck by how sweet and enjoyable it is. David Earl and Chris Hayward are an unforgettable duo and you'll wish Charles Petrescu was your friend, too.
For more info on how to watch the film, visit Focus Features' website.
June 19, 2022