Newsletter No 5 - Delving Deeper
Good morning, afternoon and evening, family,
Welcome to Newsletter No 5
Firstly I would like to thank all the new people who joined my membership platform in the last two weeks and those who decided to follow me on social media.
Your support is the fuel that powers my drive to share this content. So please keep liking, sharing and commenting, as it motivates me to keep going and tells the algorithms that run the social platforms that Black History is valuable.
Since we last spoke, I have been busy making media posts featuring:
Black publishing Legend Margret Busby, The 1st black woman to run for president of the united states, Charlene Mitchell and the man voted as one of Britons most influential people ever by the Times newspaper author, abolitionist and entrepreneur Olaudah Equiano. 
The post about Equiano went down particularly well, being seen by over 100k in a week. I am still giving away free pdf copies of the Interesting Narrative of Olauah Equiano to anyone who requests it until next week Friday.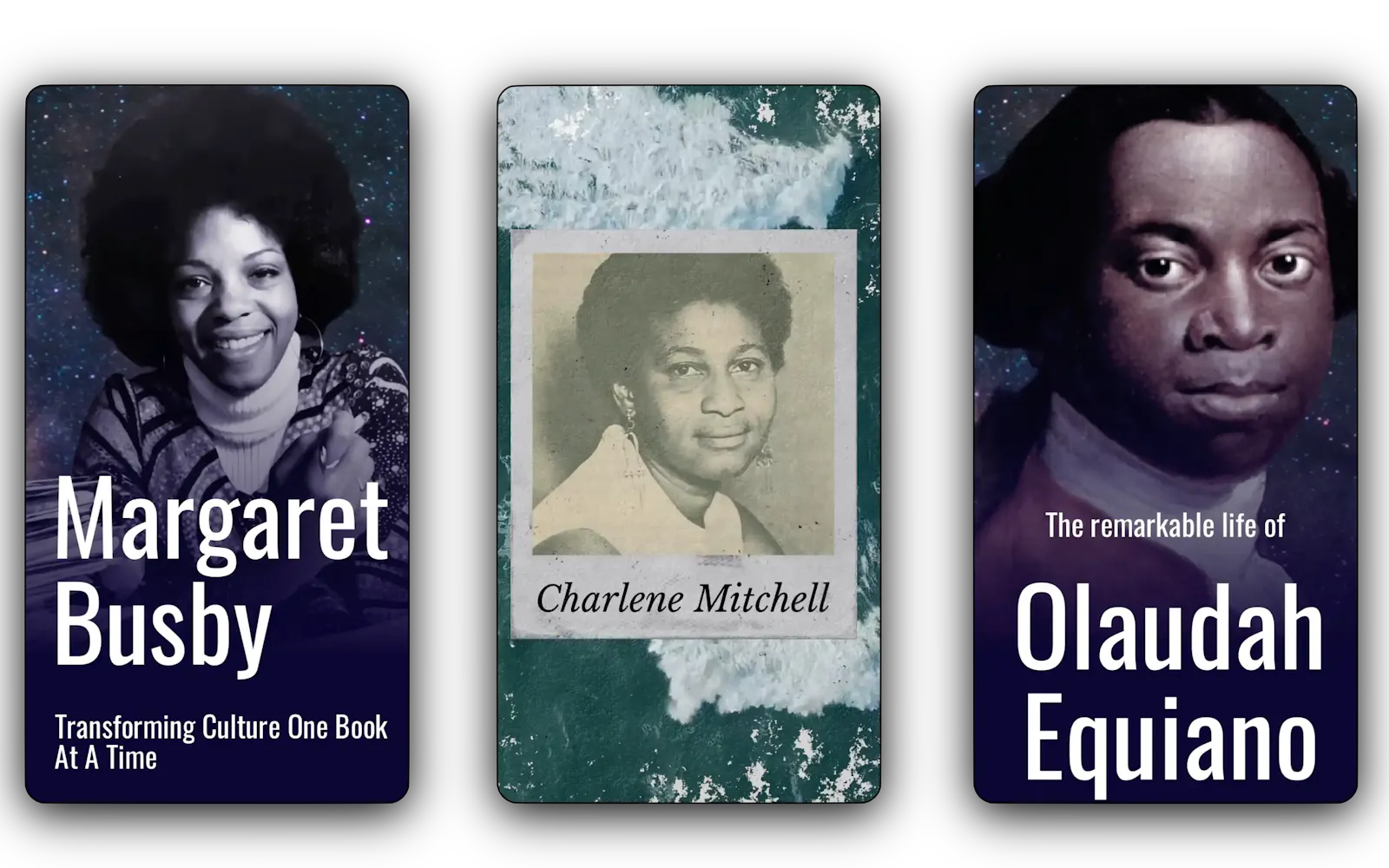 If you missed any of the posts mentioned, you can find them over at TikTok and Instagram using the links below:
INSTAGRAM (Opens in a new window)
TIKTOK (Opens in a new window)
What else I've been working on?
So for the last couple of weeks, I've taken some time to go back to the drawing board content-wise. Usually, I follow my passion when it comes to the stories I share, allowing myself to go wherever my interests take me. But two weeks ago, I asked myself if that was the most effective use of my time, and the answer was no. I did some soul-searching and decided to make my content, especially my membership content, in a much more structured fashion.
So starting in March, I will be producing membership content that covers specific periods of Black and African History, starting with Ancient Egypt.
I will be taking a deeper dive into each period and looking at the cultural, political, and economic issues that impacted the people of that time.
This will make the content more structured while providing you with engaging and Historical content.
For February, I will be focusing on African American History Month.
Thanks for taking the time to read this, and I can't wait to share more with you soon.
Sincerely,
King Kurus, the black History Buff
If you're interested in joining me on my journey into ancient Egypt and want to support my work, then hit the button below and subscribe to my membership site on Steady HQ  
Topic
Newsletter