First success of our journalists' support program
Bound to know, and bound to hate. Adopted some seven years ago, 'gay propaganda' laws have recently become a source of censorship, finger-pointing and stigmatization in Russian schools.
Made visible by the legislation, queer children have turned 'undesirables', and the school staff are at a loss on how to treat them or even talk of LGBT+ topics, because the laws are too vague on what exactly 'propaganda' is. The consequences may be dire — here's how one of the more open-minded teachers describes his colleague's perspective on the matter: '...[the boy] is too difficult to understand, and stands out too much. [...] The school counsellor believes children like him grab a gun in the end, they come to school and they kill everybody. Therefore the boy should be forced out of the school, every arrangement should be made for him to not study. So it's a good thing that he gets low grades, that he doesn't pass here or there, that he is not successful. I have no idea what will become of that particular boy'.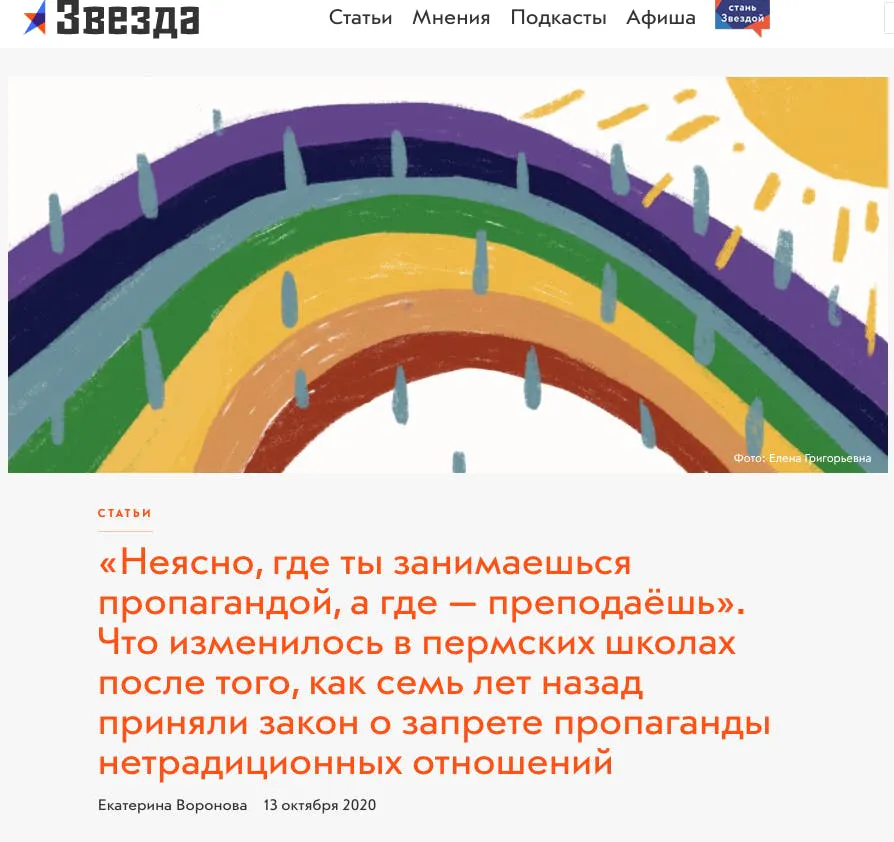 The piece in full is available in Russian here:
https://zvzda.ru/articles/63cb676d502d
More pieces to be published with your support will come soon. Thanks so much for making this possible!
October 15, 2020