Eva-Maria Sperger über Mentaltraining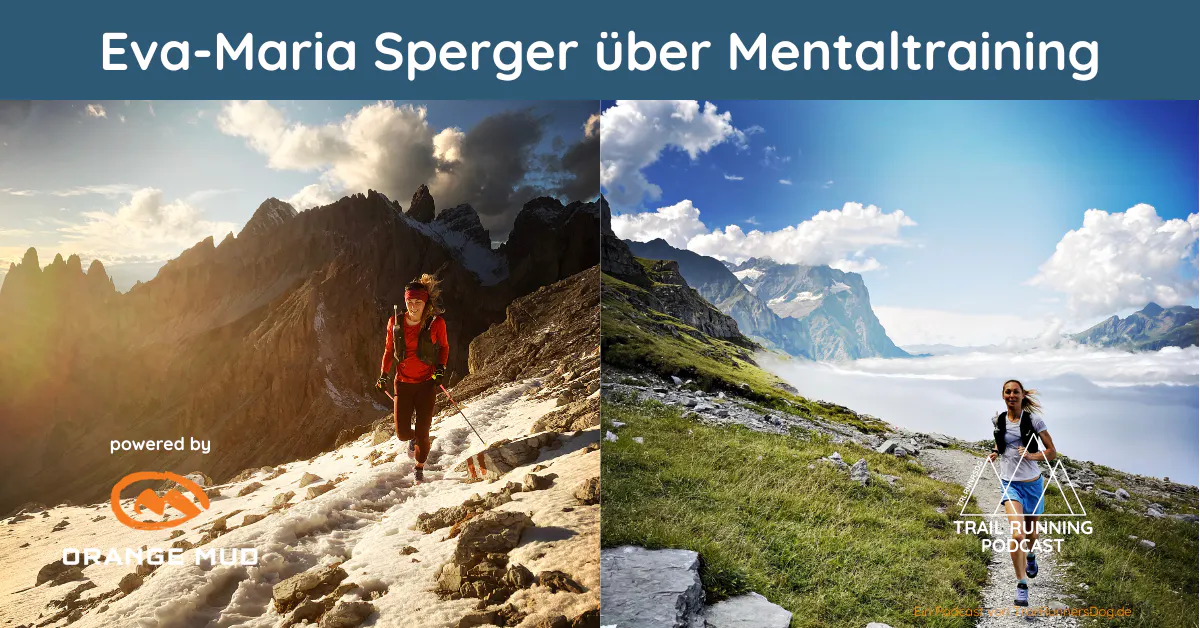 Wer Eva Sperger ist, dürfte man den wenigsten Trailläufer:innen noch  großartig erzählen müssen. Eva läuft für das Salomon Trailrunning Team  und trat 2015 das erste Mal auf der internationalen Bühne des  Trailrunning zum Vorschein. Seitdem sammelte Eva diverse Siege bei den  großen Rennen unserer Szene.
In dieser Episode wollen wir allerdings nicht über Eva Sperger, die  erfolgreiche Trailläuferin, sondern über ihr zweites Steckenpferd  sprechen. Eva-Maria Sperger ist approbierte Psychotherapeutin und  befasst sich unter anderem damit, wie man mithilfe von Mentaltraining  Krisen und schwierige Momente in Wettkämpfen bewältigen kann.
Meine erste Reaktion auf Evas Themenvorschlag war wohl eine recht  typische, "was soll ich denn damit? Brauch' ich nicht …" und dennoch  oder gerade deswegen ist Eva nun zu Gast. Wir sprechen in dieser Episode  über Dinge wie Ängste in Leistungssituationen, Selbstregulation,  Motivation, Umsetzung und Strategien. Achtsamkeit, eines der Modewörter  unserer Zeit, gehört ebenso zum Werkzeugkasten, das Läufern helfen kann.
Mich hat dieses Gespräch zum Nachdenken gebracht und ich hoffe, für euch ist es ebenso interessant und regt euch zum Grübeln an.
To read this post you'll need to become a member. Members help us fund our work to ensure we can stick around long-term.
Already a member? Log in
November 23, 2022