What's got my attention this week
Want some ideas for things to read, watch and listen to this weekend? Look no further...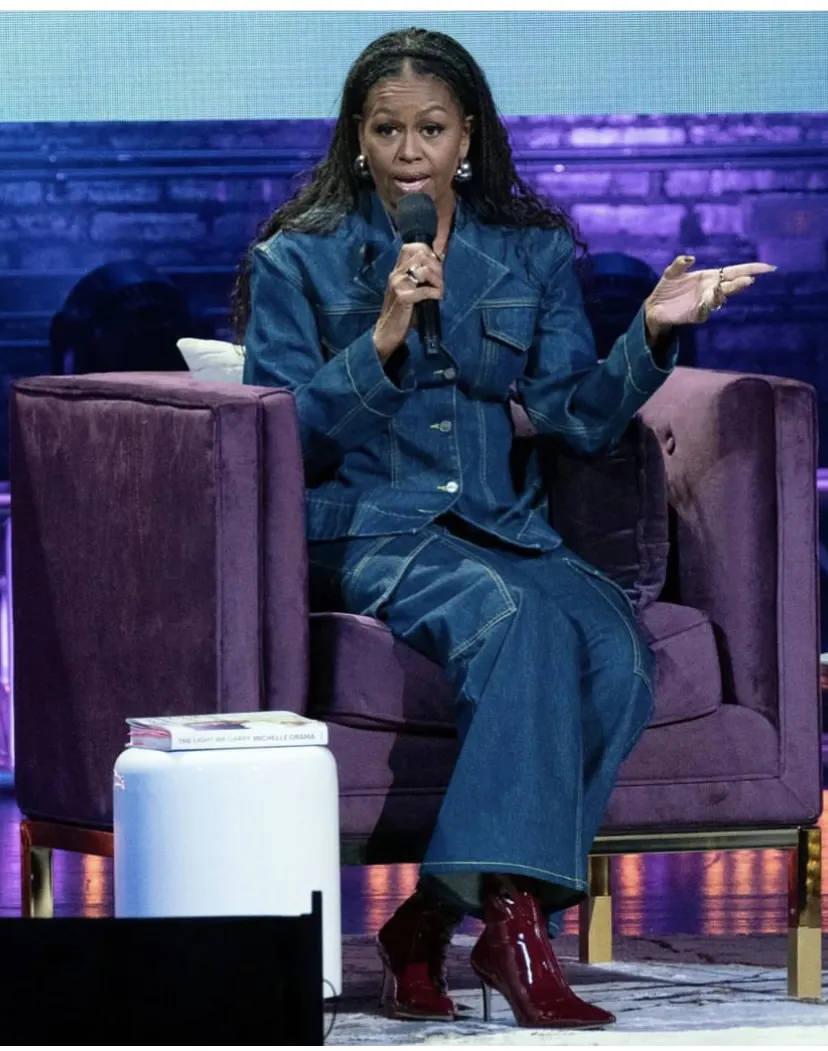 Michelle Obama may have given up on her arms, but she looks 🔥🔥🔥 to me on her US book tour
Thanks for subscribing to The Shift. If you're already a paying member, thank you. You make this newsletter and The Shift podcast possible. If not, and you'd like to get this newsletter in your inbox every week, be part of The Shift community and help me make the podcast you love, why not join?
SCROLLING • Michelle Obama on self-doubt, ageing, menopause and why she can't be bothered to maintain "Michelle Obama arms". • The gamification of life is a bit of a problem. • LA appoints its first female mayor – Karen Bass. • Forget hygge, it's all about kurashi. • Is fashion going backwards when it comes to body diversity? (The question should probably be, did it ever go forwards...?) • Ageing is a fact of life (if we're lucky), not a trend. Well said, Poorna Bell. • A few of my favourite pieces about the auction of Joan Didion's possessions, for fellow Didion fan-girls: style was the essence of Joan Didion; I went to see Joan Didion's things and it changed me forever (not me, the writer); Christine Barbereich also went and took some nicely voyeuristic pictures. And, if you missed yesterday's newsletter, here's me on trying to pack à la Didion.
To read the rest of this post you need to be a member of The Shift. Membership starts from £4 a month
Already a member? Log in
November 18, 2022
Friday round up