The Cher factor
How different would ageing be if interesting, sexy, middle-aged women were the norm growing up?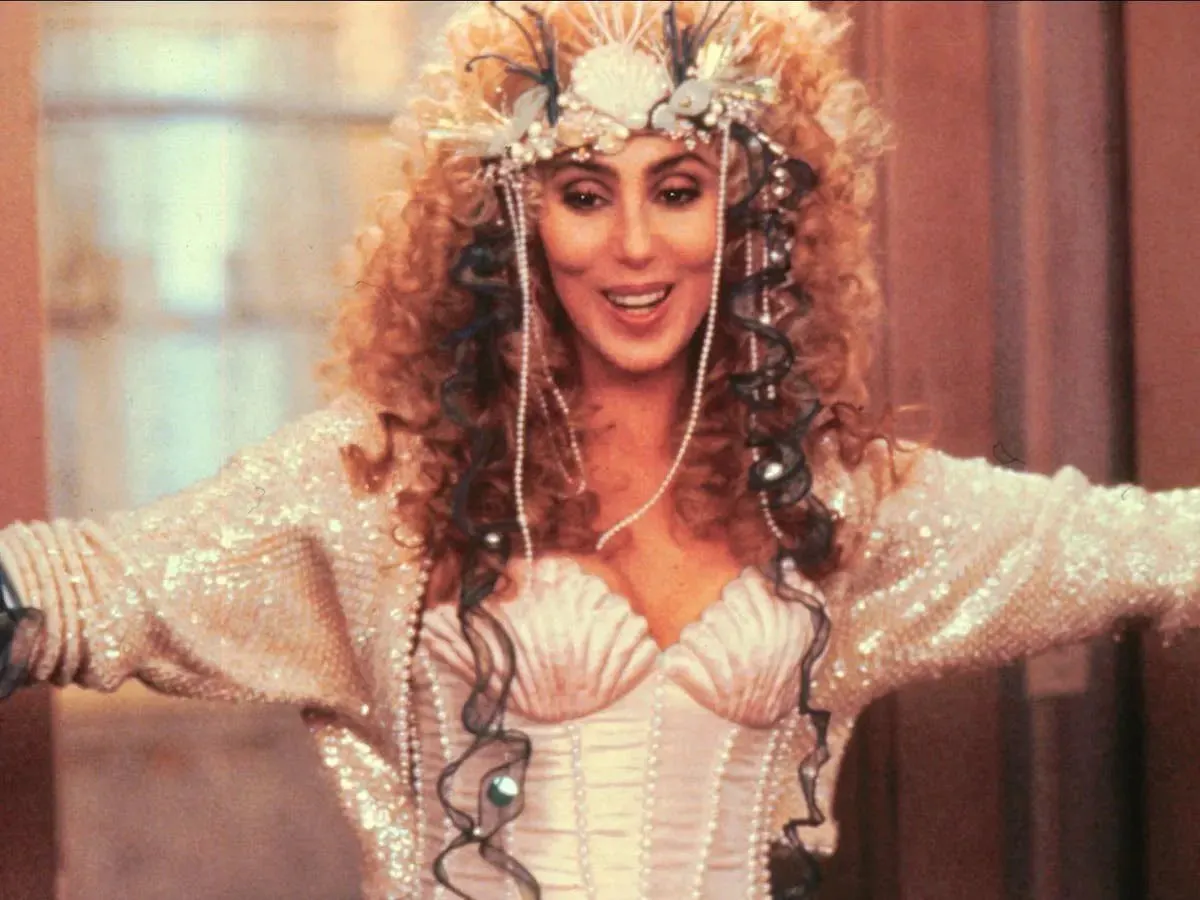 Cher, taking the definition of Mermaid to the max. As per. 
Thanks for subscribing to The Shift. If you're already a paying member, thank you. If not, and you'd like to get this newsletter in your inbox every week, plus help me make the podcast you love, why not become a member?
A conversation I had with writer Emma Forrest for this week's episode of The Shift podcast really got me thinking. Emma was talking about how her love of The Addams Family films starring Anjelica Huston as Morticia and Mermaids-era Cher when she was growing up gave her a template for entering middle-age with chutzpah.
"I love The Addams Family films and I love Mermaids with Cher and Winona Ryder," she told me. "So at a young age I was like, so now I'm Winona Ryder, but one day I'm going to be Cher, and I was equally excited about both. And the same with The Addams Family. Now I'm Wednesday, but one day I'm going to get to be Morticia. It was interesting and sexy being Winona. It was kind of great being Wednesday. But now I'm Cher. Now I'm Morticia. I think the fact I had those iconic women in my malleable little head potentially made becoming a middle aged woman – and positioning myself sexually – much easier than it might have been. I'm not lamenting the loss of youth because I always knew there was an epic sex symbol on the other side!"
That's it for now...
To read the rest of this post, you need to be a member of The Shift. Membership starts from £4 a month
Already a member? Log in
August 18, 2022