One year of solutions for social justice !
It is with deep enthusiasm that we present you our new publication 'The ReSolve', which will take you on a year-long tour of solutions to social issues that we will gather from all-over Europe!
The clock is ticking... Our very first issue will come out on the 15th of January 2022!  
For this coming year, we have decided to focus on challenges related to social justice, as these are barely covered in the media, especially from a constructive, solution-oriented perspective. 
Here are the topics that we will cover month by month:
Migration & Integration
Poverty & Homelessness
Gender equality
Racial discrimination
Youth empowerment
Inclusive cities
Healthcare for all
Equitable education
Labor market access
Civic engagement
Tech for good
(Social) Media literacy
As you can see, we are not running after the latest breaking news. Instead, our curated solutions (stories, actors, initiatives) focus on slower, more gradual developments taking place across Europe's cities, regions and countries. This can help promote exchanges between various stakeholders as well as give the reader a clearer overview of what is at stake, what is being done, and hopefully, what can be done.
This is why we also want to hear from YOU! We want to keep this content dynamic and we count on you to share your own stories, actors and initiatives with us and our Community of ReSolvers.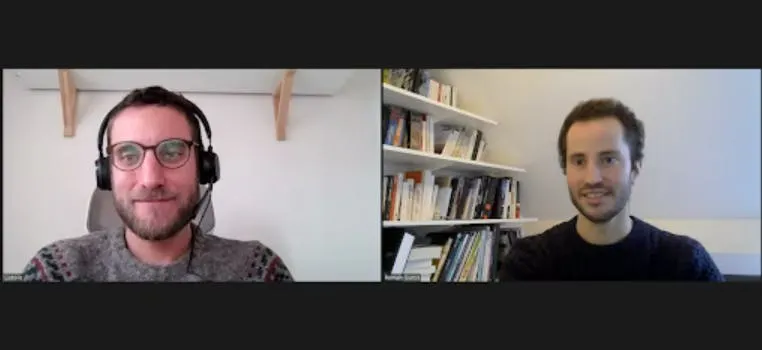 Here are the faces behind this project, Ludovic & Romain! We are meeting on Zoom for the time being but hopefully we can prepare the next issues live again… Whether in Belgium with a cold beer, in Spain with tasty tapas, or anywhere else in Europe to meet new partners and their cultures!
A bit more about us: Ludo is a Belgian immigrant in Spain working as a postdoctoral researcher in (digital) media studies. Romain is working on migration governance with an international organisation and has an academic background in journalism.
As you might have guessed, we both believe that the world is getting better and are convinced by the transformative potential of solutions journalism!
Join us to hear about solutions from every corner of Europe!
December 15, 2021