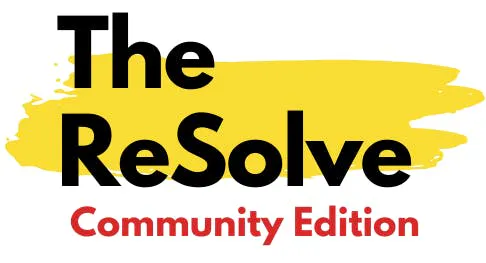 In Belgium 
👂 Convivial a non-profit in Belgium They accompany newcomers in the crucial first steps to get installed in their new country, you can also take steps to become voisin or propriétaire solidaire.
🧆 Délices afghans à domicile a Food delivery service in and around Brussels Have some chefs coming to cook at your place and support undocumented Afghans living in the city.
⚖️ Equality Law Clinic ULB an academic initiative in Brussels Students contribute to the promotion of equality and social justice, by working directly with NGOs for the benefit of disadvantaged or excluded groups.
👣 Refugee Walk a public initiative in Flanders In the spirit of walking a mile in someone else's shoes, join them for a fundraising walk in solidarity with refugees across the globe.
🍻 100Pap Beer a Brewery in and around Brussels By getting a tasty beer with them, you are also supporting the right for undocumented people to have a roof and a home.
🎓 Migrakot a student initiative in Louvain-La-Neuve Motivated students can join this group to organise exhibitions, round-tables and the Festival Visa Vie, taking place in February 2022.
👩‍👦‍👦 Mentor Escale and Mentor Jeune two non-profits in Brussels and Namur They support foster families and paths towards autonomy for unaccompanied foreign minors (MENA).
🏙 MOVE asbl an association in Molenbeek Via their Maison des Femmes and magazine Hourra, they give women in Molenbeek a space for expression in all its forms.
🆔 CIRÉ a coordination platform in Brussels and Wallonia For 65 years, this well-known organisation has been defending the rights of people in exile, with or without residence permits.
In the UK
🎨 Migrants in culture a Network without borders based in the UK They conduct surveys, organise festivals and advocate for a more equitable culture sector inclusive of migrant culture workers and their allies. In the same vein, check Art Refuge that uses art therapy to support both displaced people and frontline staff.
​🍽️ Refugee Community Kitchen a charity in Edinburgh and London As they put it: "We are volunteers. We chop. We stir. We serve. We believe food is a human right. Everyone deserves food that we'd be happy to eat at our own tables."
🏘️ Ashley Community & Housing a company in Bristol and Wolverhampton ACH provides careers advice, employment opportunities, training courses and personalised business support to their tenants and the wider community.
In France
📰 House of Journalists and Engaje are physical havens in Paris and Brussels They provide a safe working space for journalists forced into exile because of their profession and include them in local newsrooms and media.
🚌 Refugee Info Bus a collective in Calais The team of 6 volunteers provide people on the move in Calais with multilingual information, as well as phone charge, phone repair and WiFi.
💭 Les nouvelles de la jungle a comic book about Calais Through discussions with children, women and men in 'the jungle of Calais', the authors give testimonies of their distress but also of their hopes for a better life.
In Austria
🛋️ Migration Lab a creator of shared space in Vienna and The Hague They transform urban spaces into public living rooms to engage with the communities and create safe spaces for everyone to share their stories.
In Czech Republic
👩‍🏫 People in Need a non-profit based in Prague They provide social consultation for people in disadvantaged localities, especially on debt management.
In Italy
🗳️ Domenico Lucano former Mayor of Riace in Calabre, Italy He has developed a model of hospitality in his city but is now facing jail time for his actions. Eurodeputy Damien Carême and 300 personalities have signed a tribune to defend him and many petitions are being circulated.
In the Netherlands
🛫 Hello Move an immigration service from Russia to the Netherlands They "help people relocate to their dream country" and can tell you in which country it's easier to open a business or where the most delicious cuisine is.
Across Europe
🚿 Collective aid a Volunteer-run organisation in Serbia, Bosnia and Herzegovina, and France They gave themselves the mission to fill the gaps left by other aid actors, mainly by providing those in need with vital material aid and hygiene solutions.
🧠 Action for Education a Non-profit in UK, Greece, Spain and Switzerland You can help bridge the social gap and help fund education for people on the move and via one of their digital, creative or advocacy projects.
♀️ European Network of Migrant Women a feminist platform in Europe They represent the concerns, needs and interests of migrant and refugee women and girls in Europe, through targeted initiatives such as Mums at Work.
🧮 Migrant Integration Policy Index (MIPEX) an academic initiative The index is a reliable tool to compare what governments are doing to promote the integration of migrants. Check also the European Website on Integration that gives more than 1.300 good practices on migrants integration in Europe... and can also feature your own work.
🚧 #VISATONOWHERE stories along migration routes by Outriders They are an amazingly creative media based in Poland that"seeks answers to problems, fears and needs, which might happen far, but influence your daily life".
📰 Minority Communities Mobilize a solution article by Are We Europe In addition to this one, they have many other inspiring content in their archive and provide guidance to develop your storytelling skills via their studio. 
Other suggested media to follow on this topic are Solomon, based in Greece, and The Local, based in Sweden but with editions in 9 European countries.
We thank the organisations and people mentioned above for their incredibly positive work: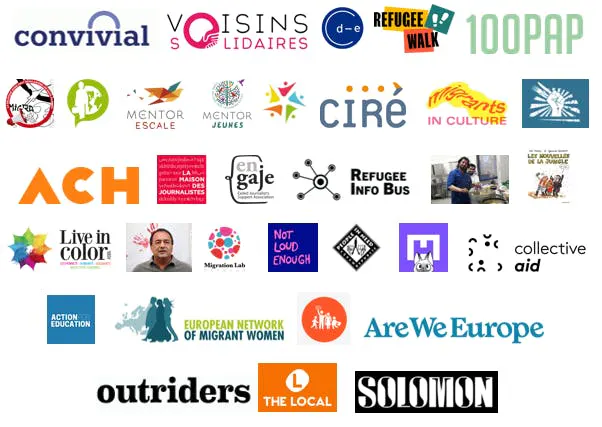 Thank YOU to the ReSolvers who have shared this content with us and given their feedback:
Amalia Verzola / Cerise Singa /  Claire Chevrier /  Collectif Antidotes / @convivial.be / @danouuch / Frankie Reid /  Gautier Van Rossom / Jakub Gornicki / Jean Matterne / @lambelinanne / @laurampana / Maria K. Mawla  /  Maria Viktoria Hill / Marta Che / Mya Berger / Riadh Kadhi / @olgalit_english  / @Solvo / Tamam Abusalama /  Thibaut Magerman / @wearesolomon 
This is just the start as we'll continue to discover new content and recommendations about #social and #environmental challenges shared by our growing Community of ReSolvers from all over Europe.
Now that we have taken off, stay tuned for Issue #2 on 'Homelessness', coming out already on the 15th of February 2022. 
January 30, 2022