Europe if… 
A role-play workshop about the future of Europe
6 May 2022, 09:00-13:00 CET
in Zoom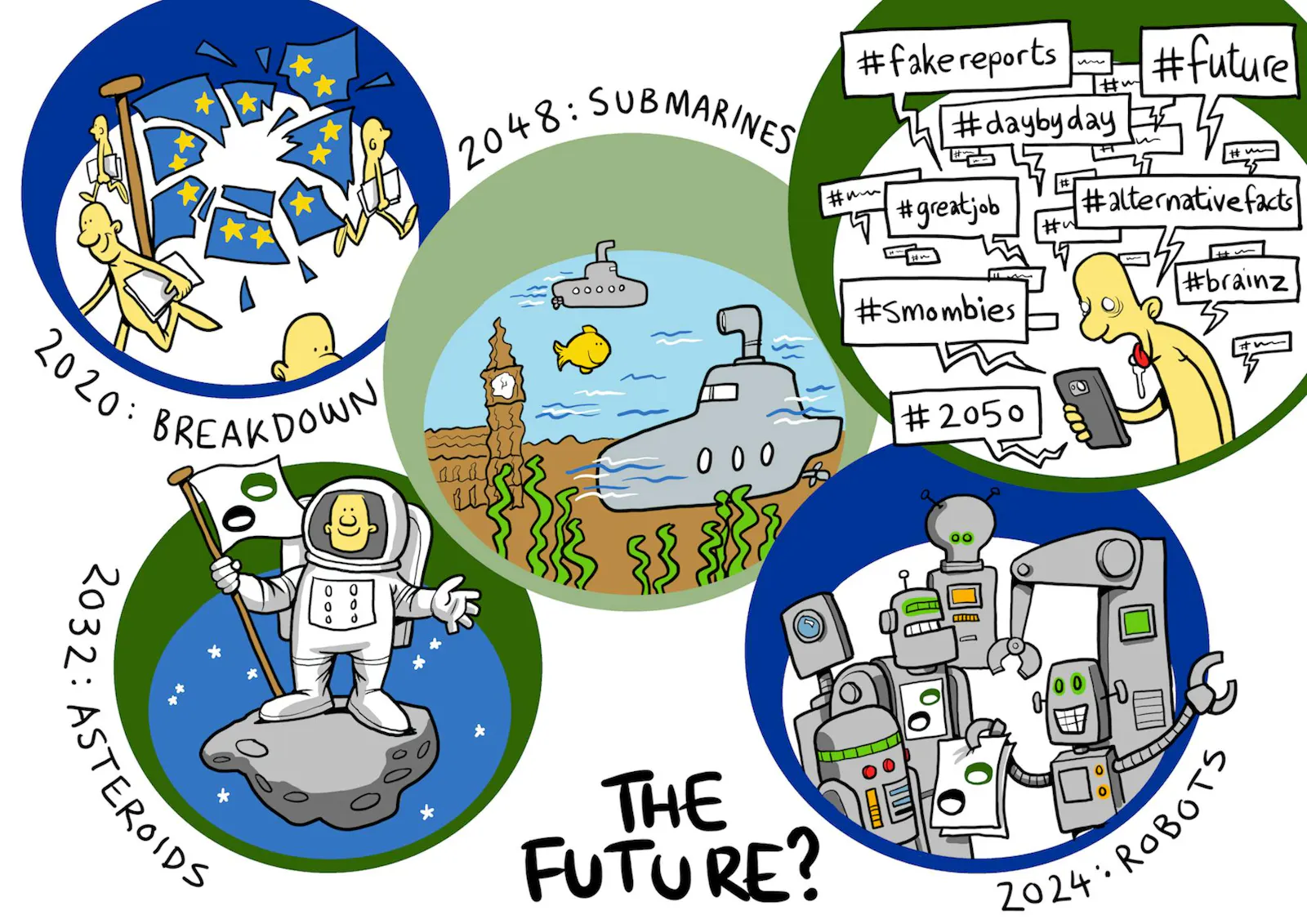 Imagine Europe in the year 2050. What if GDP is replaced with a quality of life index?
Beyond GDP has been in discussion for decades. In the mid-2020s a process started to phase out GDP and step by step replace by a (territorial) quality of life index. This was based on the work carried out by e.g. OECD, Eurostat and ESPON and allows for nuancing the composition of index in accordance to the preferences of the people in a place. The shift was most noticeable in Cohesion Policy, where the allocation of funding was shifted from GDP to the quality of life index. Other policy domains at European and national level followed swiftly.
How will Europe look like? Where does this take us, and what does this mean for territorial development in Europe? What may be the impacts on the territories? On the economy? On its people? Could you think of different possible scenarios?
Are you interested in exploring the future of Europe? Are you keen on foresight processes? We hereby invite you to 'Europe if…', an innovative and interactive role-play workshop, with inspiring colleagues to provoke thinking out-of-the-box, stimulate food for thought, develop creative ideas and imagine different futures for Europe. Imagine a workshop, where each participant forgets about his/her actual role, profession or even name and takes part in an innovative, real life simulation role-playing game to discuss possible futures for Europe in thirty years' time from now. It is up to participants to discuss and debate on possible future scenarios for Europe in 2050 and their spatial implications.
During the interactive session, participants will be guided through different steps for developing territorial scenarios. Participants will be split in different groups, with each group preparing a scenario for Europe in 2050. During several discussion rounds with the other groups, different facts, key trends, challenges and possible policy pointers will be discussed. At the end of the session the different scenarios will be compared and ideas will be discussed and collected.
Role profiles, instructions, relevant maps, facts and figures and relevant trends will be prepared to stimulate the discussion. No prior preparation by the participants is necessary. If you are interested in exploring the future of Europe with a territorial foresight focus, just bring your curiosity, open mind and willingness to engage in a role-play workshop and slip into a role's shoes!
Stay tuned for more information!
Register in our newsletter to stay up-to date!
https://steadyhq.com/en/spatialforesight/about

(Opens in a new window)
Read more from spatialforesight