Steady will now help you avoid unnecessary member cancellations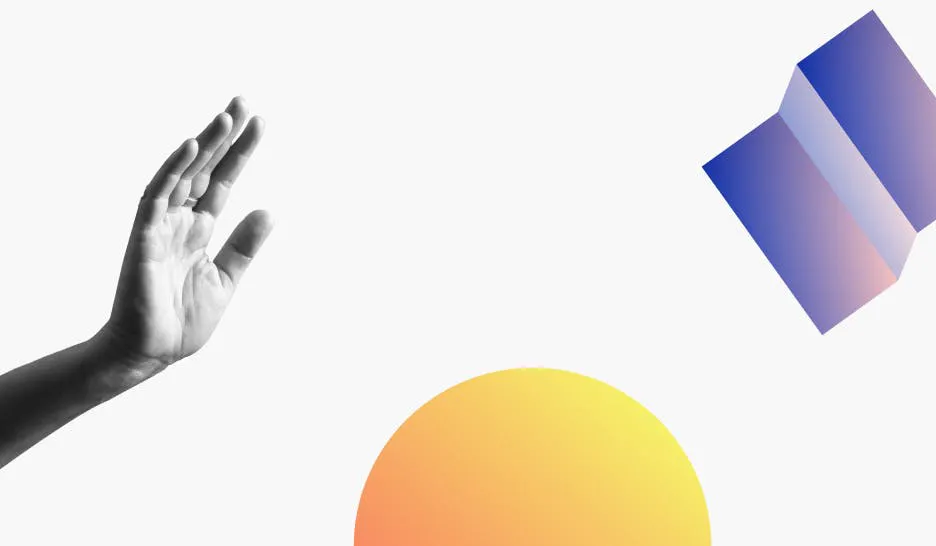 Wilst most members are usually very loyal, not all memberships last forever. However, many cancellations can be avoided, for example if there is simply a technical problem that can be solved.
For this reason, we have optimised the cancellation process; if one of your members wants to cancel their membership with your publication, they will now see Steady's new cancellation page. Here, we suggest comparing plan options, giving feedback about your membership program's offering, or in case of technical issues, there is an option to contact the Steady support team.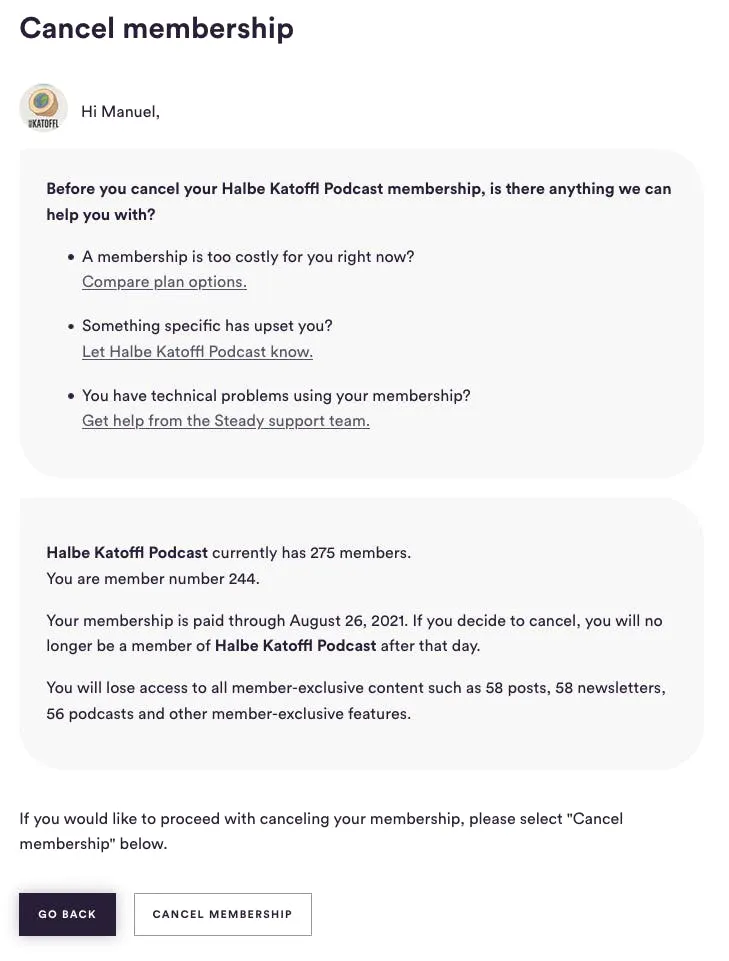 Screenshot of the page that appears when members select the option "Cancel membership".
We will also display information about the membership, e.g., membership numbers and potential benefits that the member would lose access to if they cancelled.
Your membership numbers are only shown if you as a publisher have set them to public in your settings. Also, information pertaining to exclusive content is only listed if it is part of the corresponding membership plan.
Dr. Tina Dingel becomes Steady's new managing director

Dr. Tina Dingel (centre) replaces Philipp Schwörbel (left) as Steady's Chief Executive Officer. Hilary Laing (right) is the new Chief Operating and Financial Officer.
Steady is growing and gaining many new talents in the process. In June, Hilary Laing joined Steady as our new COO/CFO. As of September, Dr. Tina Dingel will become Steady's Managing Director. Philipp Schwörbel is handing over his operational responsibility to Dr. Dingel after five years and will become Chairman of the Steady Board.
This puts us in an optimal position for the future: We want to offer the best tools and the best service for independent publishers like you – so that you can build a sustainable business model in no time and get the support you deserve for your work.
And we're still hiring. Perhaps our job opportunities are of interest to you or someone in your network?
New in the Steady Magazine
Steady Magazine | Instagram | Twitter | Facebook | LinkedIn
You received this email because you're a Steady publisher or just interested in Steady. If you don't feel like it, you can unsubscribe below – or (if you have a Steady account) adjust your notifications in your settings.
August 10, 2021