2 crises, 2 successful campaigns: How this online magazine doubled its income
Twice before, DEINE KORRESPONDENTIN magazine was on the verge of going out of business due to financial hardship. Both times, founder Pauline Tillmann was able to double her magazine's memberships. Thanks to her successful crisis communication, the project is now on a more secure footing.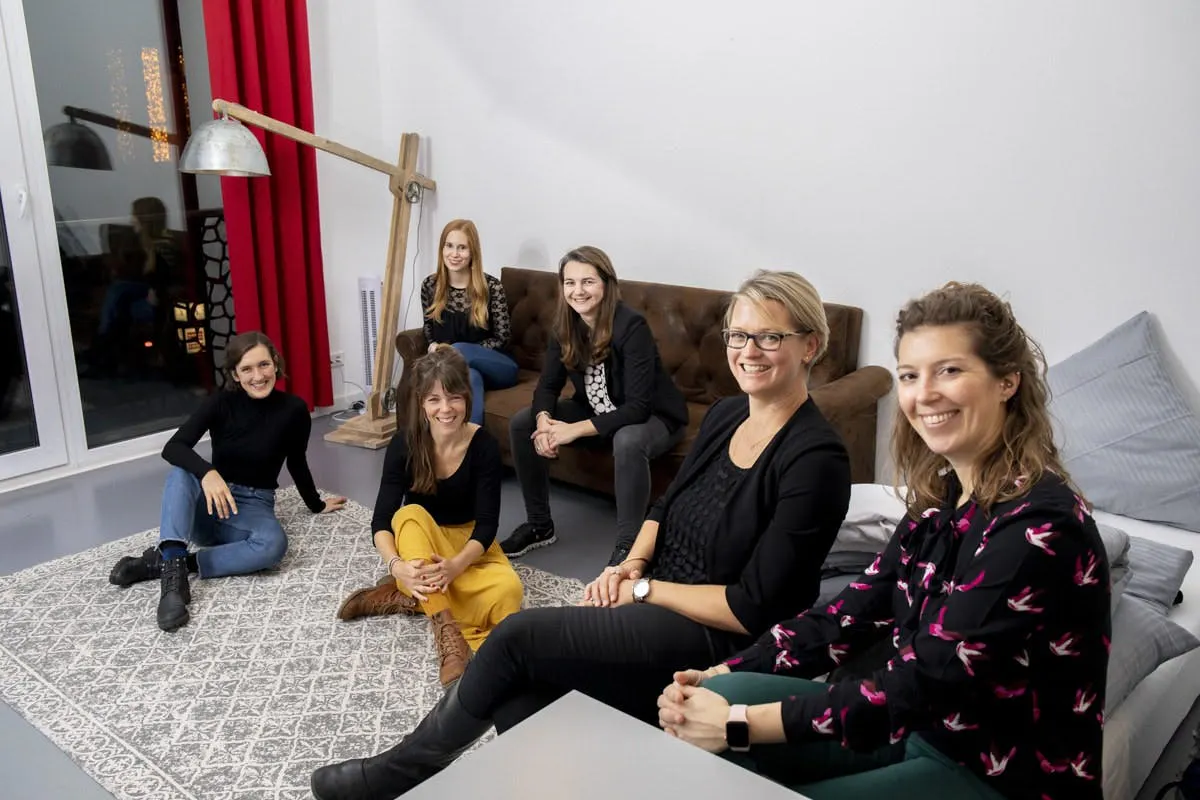 Pauline Tillmann and some of the magazine's correspondents in Berlin.
Pauline Tillmann has a knack for securing successful community funding for her media project. The journalist has been running her independent online magazine DEINE KORRESPONDENTIN (Opens in a new window) ("Your Correspondent") for six years. Six years in which the project was twice on the verge of going out of business. Thanks to the support of readers and Pauline's successful crisis communication, the magazine has survived both emergencies and is now financially secure.
Even before its launch, Pauline was successfully drumming up support: during her time as a freelance correspondent in St. Petersburg, she raised 6,500 euros via crowdfunding to launch DEINE KORRESPONDENTIN. The idea of telling stories of inspiring women from around the world turned into a real project, funded by people who believed in the idea. And so, to this day, the magazine publishes stories like the portrait of entrepreneur Gigi Crawford (Opens in a new window) (in German), who runs New Zealand's only commercial tea plantation, or reports on equal rights in countries like Malta (Opens in a new window) (in German), where women who want to make a career run up against barriers.
But crowdfunding also presents some difficulties. It's good for seed funding, but the money raised eventually runs out and motivating crowdfunding participants to pay again later is not always easy. Pauline soon faced this problem as well. That's why she decided to fund her work on the online magazine with her other work as a freelance journalist.
Do readers pay for online content?
Pauline asked herself how she could convince people to pay for online content on a regular basis. She had a clear offer with her magazine and had already raised the interest of some readers. But would they pay for it, when they could find plenty of other content on the Internet for free? Especially when they can read the stories from DEINE KORRESPONDENTIN without a paywall.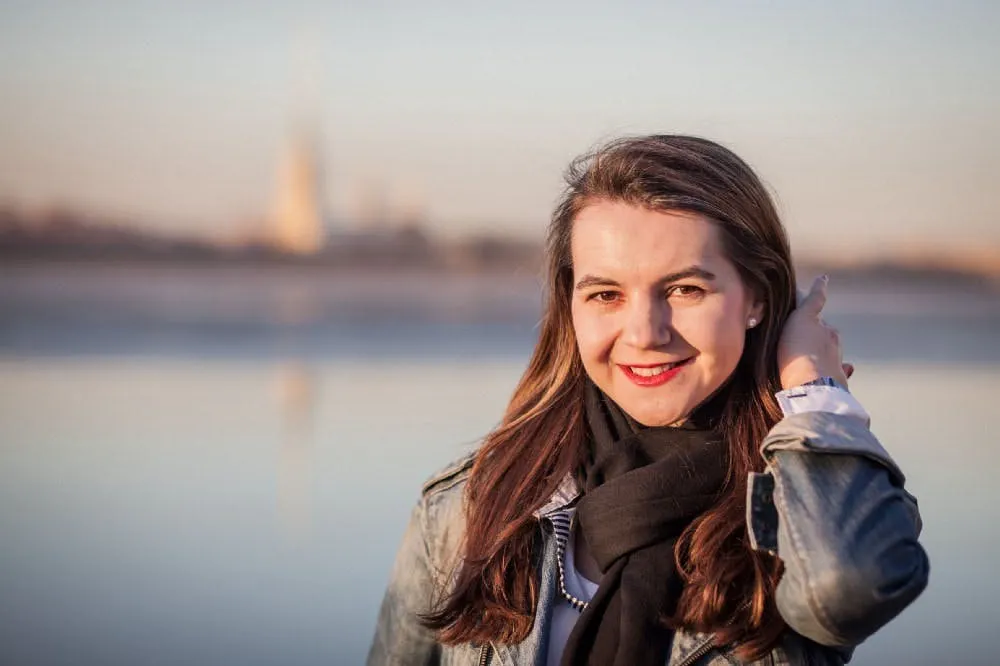 Journalist Pauline Tillmann founded the online magazine DEINE KORRESPONDENTIN in 2015.📸: Evgeny Makarov
Pauline decided to try a membership model and launched a Steady project. She made a conscious decision not to offer exclusive member content or make DEINE KORRESPONDENTIN a paid service. Instead, she opted for a support model: readers who find the work of the project valuable can choose to support the magazine and the team, if they wish.
In the first year, Pauline was able to attract 80 members, who supported the magazine with about 500 euros a month. It was a good start, but then the number of members stagnated - and 500 euros was not enough to keep the magazine going.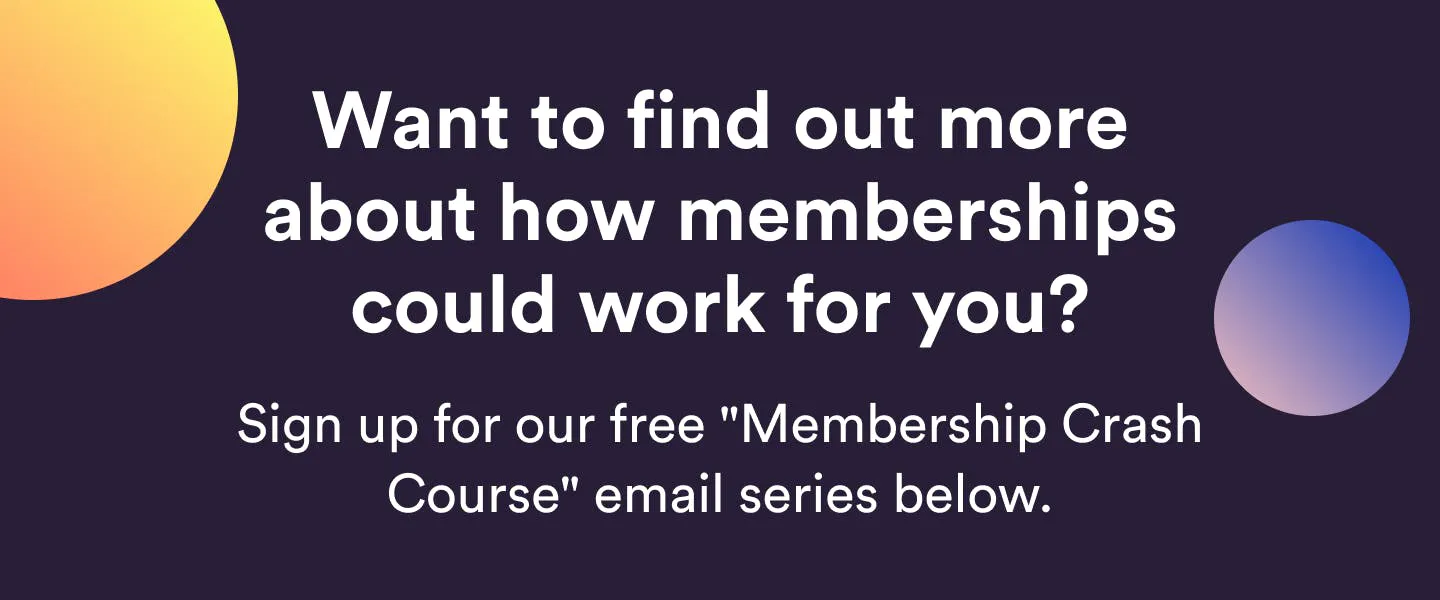 Sign up for our Membership Crash Course and see if you're ready for memberships (Opens in a new window)
How Pauline made it out of the plateau
True, earnings from memberships was only one-third of the magazine's total revenue – the rest came from donations and selling articles to other media outlets. And Pauline was able to cover running costs and pay correspondents and other staff members with the total income. However, she still couldn't pay herself, even though she put a lot of time into the project. She had reached a critical junction: Either DEINE KORRESPONDENTIN could get some more members or the project would have to stop.
Pauline saw only one path ahead: ask her community for more help. So she started a small campaign. She set an end date and a goal: to gather 150 members within three months to save the project. She told her members about the online magazine's precarious situation and asked them to each convince one more person to become a member. That way, the number of members would double within a very short time.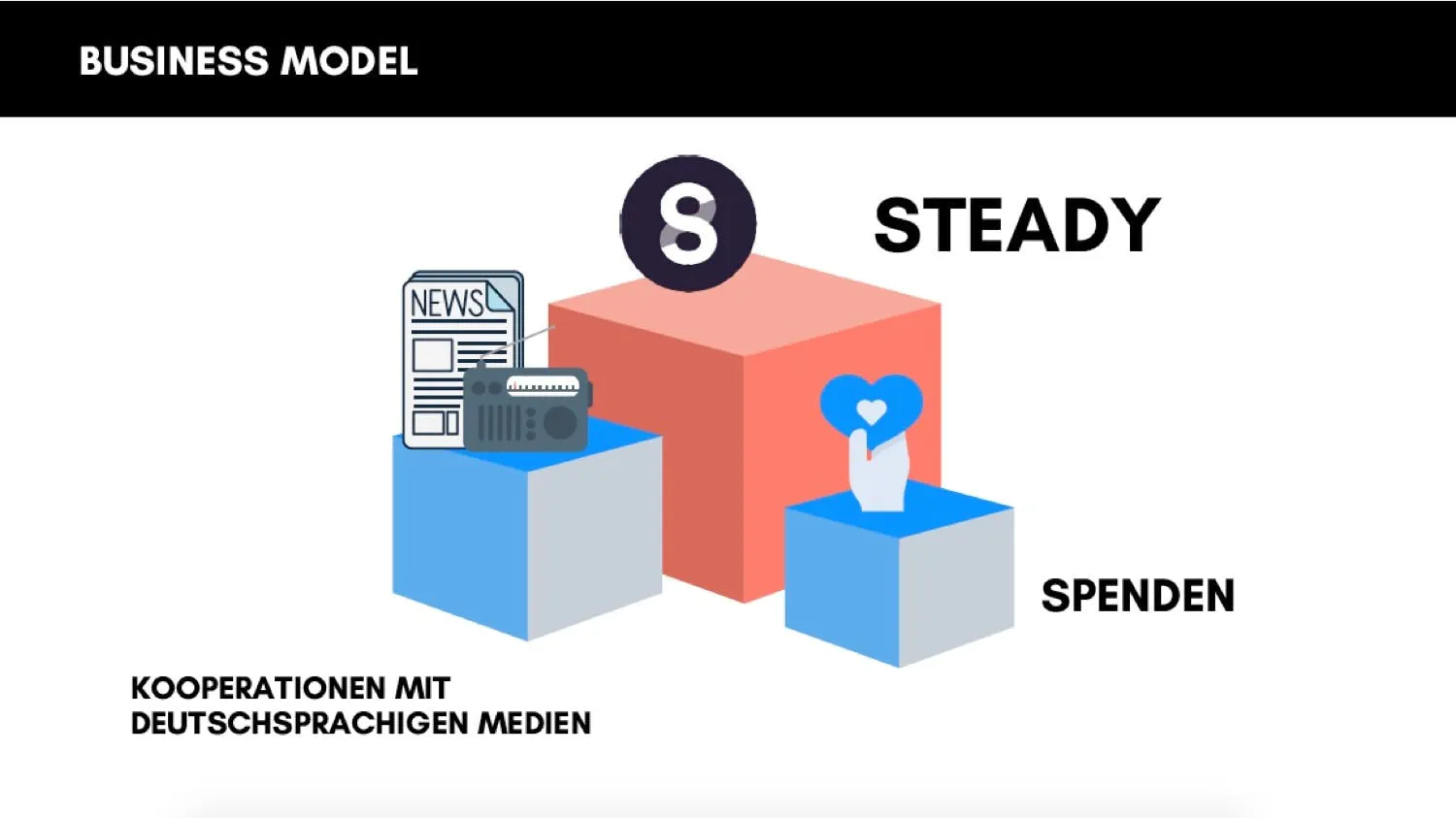 The current business model of DEINE KORRESPONDENTIN. The magazine finances itself from three different sources: Steady membership payments, media cooperations and donations.
And it worked; in the end, there were more than 150 members who paid a total of more than 1,000 euros a month. Since April 2019, Pauline has been able to use this extra money to pay herself 500 euros a month, as well as using the dependability of monthly income to help plan the future of the project and put new article series into action.
One great advantage of the membership model is that members usually remain loyal over a long period of time; it offers sustainable support you can count on. Nevertheless, DEINE KORRESPONDENTIN soon reached another critical point. The Corona crisis once again put the online magazine in a difficult financial situation, as revenues from its newspaper cooperations plummeted.
A last gasp
"For a few months, it wasn't a problem," Pauline says, "but at some point, the decline became more dramatic." As a result, there was a massive funding gap that couldn't be closed anytime soon. So the support of the 150 members was no longer enough. "Out of this impulse, I then wrote an open letter."
That was at the end of 2020, shortly before Christmas. For the first time, Pauline publicly disclosed the finances of the online magazine. She listed all the magazine's income and expenses. There are, for example, the costs for correspondents and an editor, the programmer and social media support. In total, the online magazine has expenses of 2,000 euros per month, while income from memberships and donations was just 1,200 euros. This left a very large gap.
Even though it wasn't easy, it was important to her to make that transparent, Pauline says. "That helps an insane amount in terms of your own credibility." The journalist needed an additional 100 members to close the gap – she describes her request for support in her letter as a last-ditch effort, "a last stand." Because if she couldn't close the gap, she would have to give up the magazine.
But Pauline did more than writing the open letter. She also launched two additional campaigns to find 100 new members:
An ambassador campaign and

a limited-time Christmas offer
30 ambassadors pitched in
For the ambassadors' campaign, Pauline rounded up the 10 correspondents who write for the online magazine. But she also turned to some of the magazine's most loyal fans. In this way, she was able to acquire another 20 ambassadors.
Pauline sent postcards to the 30 ambassadors, asking them to distribute the cards among their acquaintances and draw attention to the work of DEINE KORRESPONDENTIN and the emergency situation. In addition, they should make some noise on social media.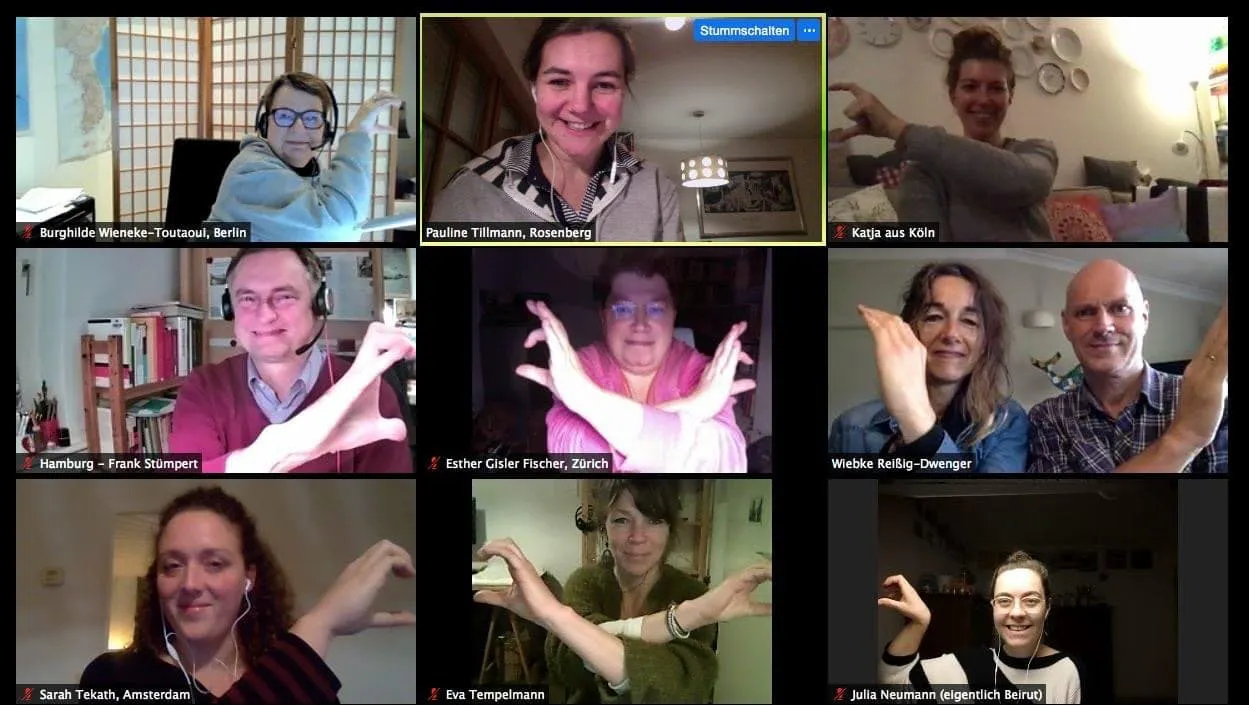 Pauline Tillmann meets some of the ambassadors on Zoom.
Pauline wrote an email to all ambassadors with promo tips, with photos and pre-written text templates for social media posts and personal emails. Sending templates helps immensely, Pauline says, because it lowers the barrier for ambassadors to get involved.
"One ambassador had a birthday in December," says Pauline. "She asked her friends not to give her a gift, but to sign up for a membership with us." In one fell swoop, ten new members joined. "That was unique."
A special, limited-time offer
To offer an extra incentive for potential members, Pauline launched an additional Christmas campaign, offering a limited-time membership deal. With Steady, this works by setting an expiration date for a plan. Everyone who bought this plan received postcards with illustrations by the Egyptian artist Lamiaa Amen as a bonus. There were five different cards with designs illustrating the stories of women the correspondents had written about. In addition, members who purchased this plan had the opportunity to give away a membership as a gift.
"Getting all this up and running was very time-consuming," Pauline says, "but it meant we could keep going." In the end, DEINE KORRESPONDENTIN was able to crack the target of 100 new members. And now, more than 300 members support the online magazine, resulting in 1,700 euros earned each month.
The campaign also brought in numerous donations via Paypal and bank transfers. Very high amounts of 500 to 1,000 euros have been donated in certain cases, says Pauline.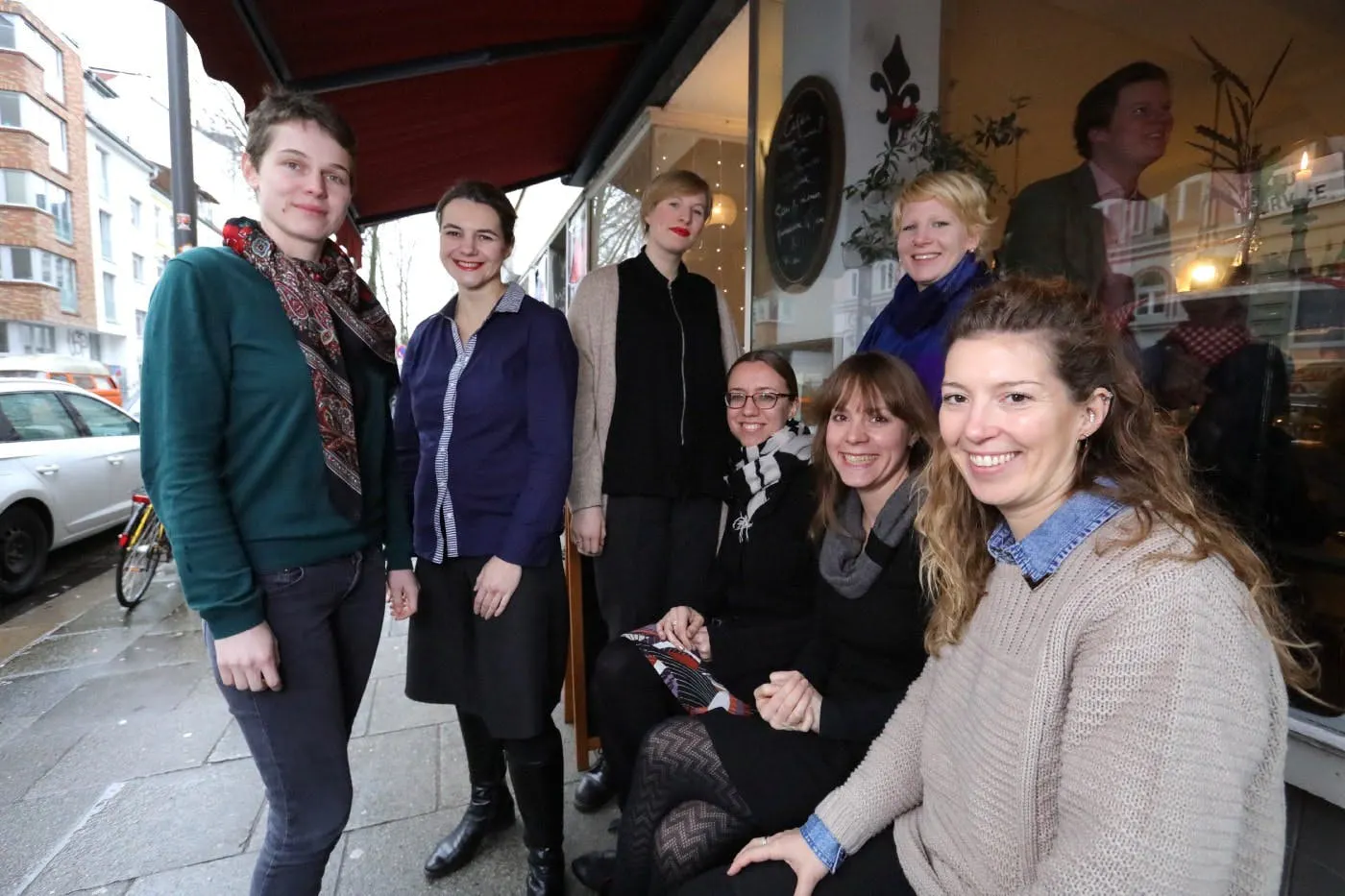 A correspondents meeting in Hamburg, 2017. 📸: Willie Schumann
Appreciation for hard work
The funding gap was closed after the successful campaign. "I was really touched by all the encouragement, because that is also such great recognition of the work," says Pauline. On the other hand, she knows that media makers can't do everything on their own. That's why it's good to get support from the community. "You just have to have the courage to ask."
What can help a lot, as Pauline learned during the campaign: be transparent, especially with your finances, as well as generating time pressure by setting a clear goal with an end date for your campaign.
It is also important to pick a good moment for the campaign, one that fits the theme of the publication (for example, the time before International Women's Day for a publication like DEINE KORRESPONDENTIN). The Christmas season, for example, is particularly suitable, says Pauline, because people are generally more open to supporting other people and projects.
Anyone can become a member of DEINE KORRESPONDENTIN on Steady (Opens in a new window)
Cleaning tips on Instagram: How Maja signed up 1000 paying members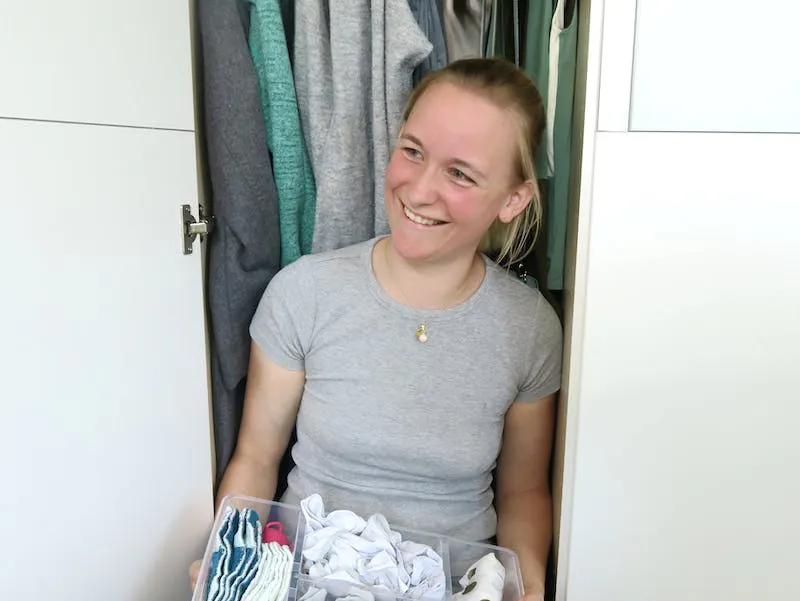 Maja Wörner (@eswirdnochbesser (Opens in a new window)).
Over 11,000 people follow tidying coach Maja on Instagram and watch her tidy up. Many of them pay for it. Thanks to them, Maja was able to quit her job. In this guest article (Opens in a new window), she reveals how she earns 9,000 euros a month without advertising.
Topic
Success Stories
Read more from Steady Magazine