How to monetize a blog
Tips for turning your online passion project into income.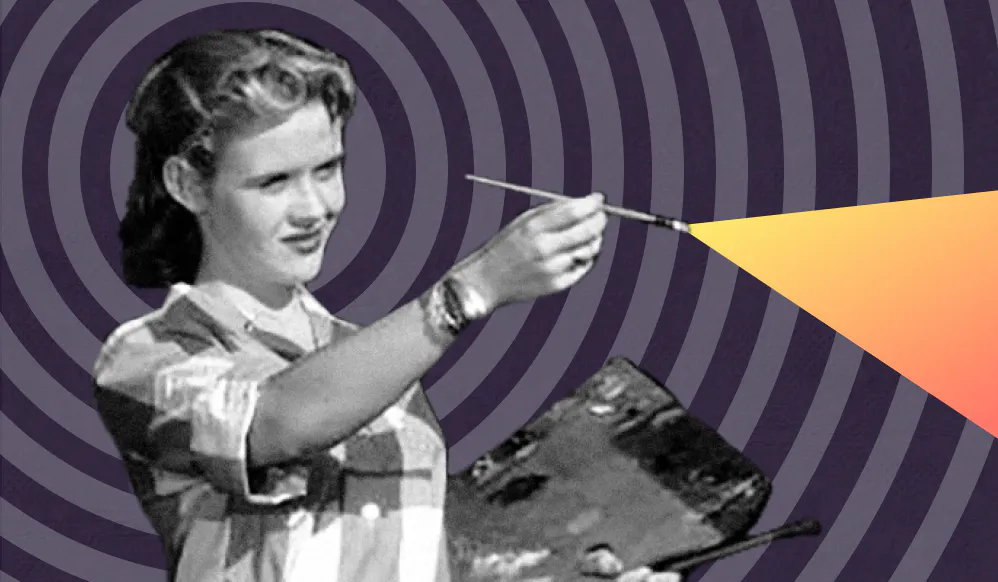 This article is for first-time bloggers who want to get their writing out there, and also people who already have a blog with a sizable readership that they are looking to monetize.
Perhaps you blog but don't like to call it by that name. I want to show you how to write online and make income—a blog that you are not only proud of, but one that makes you money.
I am a freelance writer working for Steady (Opens in a new window). We help content creators make money from their labours of love with memberships. Bloggers, that's you. ;) Find out how you could also get paid for doing your thing by learning more about Steady:
In this article you'll learn:
What is a blog, really, in 2023
How to write a blog with focus
How to carve out a niche with your blog
How to add value to your blog
How to engage your blog audience
How big is big? The volume of traffic needed to monetize a blog
How to add advertising to your blog
How to get regular income from reader support
There are 2 parts to the process of successfully monetizing a blog. The first step is the hardest part:
Step 1. Write a good blog.
Step 2. Monetize it.
Step 1: Write a good blog.
This may sound basic, but it really is something to think about. The beauty of blogs has always been that anyone can have one. My 13-year-old self did, and, it was terrible. Both in terms of its disregard for the simple principles of graphic design and its self-indulged rambly content. You know the kind of blogs I mean. I'm sure most writers have a couple of them hiding out with mine in a dusty corner of the internet.
It's a shame that the word "blog" got laden with bad connotations because of our inexperienced younger writer selves. But just as grown-up professional writers have progressed (hopefully far) beyond their cringy early naughties online outputs, so have blogs.
What is a blog, really, in 2023?
In 2023, a blog can be really interesting, slick, and serious. We use the word to refer to any website that regularly publishes written content. We sometimes like to dress up the word "blog" into "online magazine", but at its core, it's really a blog.
A blog can inspire you with a unique political and cultural critique (Opens in a new window), teach you how to cook delicious vegetarian meals (Opens in a new window) in a campervan or give you live news updates through a global crisis. Blogs can get you book deals. They can also make enough money so you don't have to work on anything but your blog again.
To reiterate, in order to monetize a blog in 2023, it needs to be good.
In this section you will learn how to:
Write a blog with focus
Carve a niche by being yourself
Guarantee your blog has value
Encourage audience engagement
If you are confident that your content is as good as it can be, and you already have a dedicated following you want to monetize, then skip to Step 2.
Write a blog with a focus
First of all, you need to find your niche or uniting theme. You probably have a few burning passions, but it's not advisable to lump them all together in one scattered showcase of yourself. Brainstorm a list of your favourite topics, ranking them from what you know most to least about. Take the top 2-3 and research what is already out there on them. Try to find an unexplored angle.
Carve your niche by being yourself
Monetizing a blog in 2023 brings new challenges: at the end of 2022, ChatGPT was launched by OpenAI.
An SEO-optimized blog post that may have taken you a day before, can be written by an AI in seconds. Yikes! Us humans can't compete with AI's efficiency, so we have to focus on what we can do better: adding a flair of personality.
So let's say that your passion is vegetarian cooking – this is a crowded blog market and hard to find a new angle. So how to make yours unique? Don't be afraid to put yourself into it.
For example, Green Kitchen Stories is a vegetarian food blog run by a Danish couple who loved to travel in a van, cook, and take nice photographs of their food. Their personal story is what made their blog unique. Now they have a few cookbooks, a food supplement business, and they sell "veggie positive" temporary tattoos for kids.
So even if you start with a small, niche idea, you can always have the view to expand once your readership is big enough to monetize your blog.
Add value to your blog
Aim for quality over quantity. This means spending a little more time polishing your blog posts before publishing them. Blog posts are editable though, so you can always revise them at a later date if necessary.
As with every kind of written output, it is a good idea to give your initial draft some space before revisiting it with fresh eyes. To help you spot any errors, try changing the font of the text in your draft document.
If you are a voice of authority on your blog's topic, then make sure that your audience knows that. On your "About" page, rather than naming every random achievement in your working life, narrow the focus to only include those which will reinforce the message that you are an expert in the field you are writing about.
How to encourage audience engagement on your blog
When writing a blog, you need to keep your audience's needs at the forefront of your mind. How do you know what they want to read? Simply ask them.
Getting feedback from your fans is also a great way to improve your work. The easiest way to implement audience engagement on your blog is to:
Link to a social media account
Start a newsletter
On your blog, include a newsletter signup button. This way, your fans can receive your posts as emails and be able to reply to them. Link to your social media so they can easily follow you, share your posts and leave feedback in a comments box. These methods for encouraging audience engagement sew the seeds for you to grow a loyal community and, eventually, monetize your blog.
You can start a newsletter and blog for free on Steady.
Step 2: Monetize your blog
There are both short-term monetization strategies that rely on advertising and marketing and will make you a quick buck, and long-term strategies that rely on reader support, deliver a steady income and potentially build your business out in other directions.
In both cases, you normally need to have reached a certain readership threshold before you think about trying to monetize your blog. In this section, you will learn:
How big is big? The volume of traffic needed to monetize a blog
Monetize a blog fast with advertising and marketing
Direct reader support
How big is big? The volume of traffic needed to monetize a blog
When you ask Google what the magic blog monetization number is, you will be disappointed to discover that everyone seems to have their own idea. The answers range from 1000 to beyond 10,000 pageviews a month. So contrary to what Google might tell you, the answer is: it depends on what your blog is trying to do.
If you think that you have a big and loyal readership, you can reach out to one of Steady's blog monetization experts at support@steadyhq.com (Opens in a new window) and they will advise you.
Monetize a blog fast with advertising and marketing
How to use advertising on your blog
You can work with advertising agencies to place ads on your blog. They will either pay you per click or per impression.
The quickest way to start making money is by selling advertising space through an advertising network that does not have a minimum view count requirement. Google AdSense (Opens in a new window) is the most popular advertising network that does just that. You can set up an account for free, but in order to be approved, your blog must fulfil certain requirements – mainly to do with how well your blog is geared towards your audience's needs. Once you are approved, advertisers will bid to display their material on your blog.
If you already have a large number of monthly readers, in the region of 50,000 monthly views, then you can look at Mediavine (Opens in a new window) as an alternative to GoogleAdSense.
Caution: There is nothing more off-putting than being faced with a blog page jam-packed with moving adverts.
I recommend keeping your advertising space to a minimum, for example, one banner at the top of each page.
⚠️Implementing a lot of ads as a quick blog monetization strategy could harm your long-term goals – attracting and retaining readers – if not done right.
How to use affiliate marketing on your blog
You can monetize your blog by referring your readers to other sites where they can purchase items that you recommend.
It works like this: you join an affiliate network such as Amazon Associates or LTK. They give you affiliate links or affiliate codes for you to include on your site. You can write something positive about the product to increase sales. For example, if you have a cycling blog and you write enthusiastically about a new super-lightweight mudguard. Every time your reader purchases the product via the link or with the code, then you earn a commission.
Brand partnerships
If you have a big readership you can think about partnering with brands to do sponsored posts. You will be required to review their product or drop mentions of it in a post about something related. This may sound similar to affiliate marketing, but there is a difference. Affiliate marketing is usually very obvious with what it is doing because there are links and discount codes dotted around your blog, and you are paid per sale. Whereas think of brand partnerships more in terms of the upclose shot of the Rolex on James Bond's wrist. Brand partnerships can be one off deals paid per placement, or they can lead to long-term business relationships with a brand.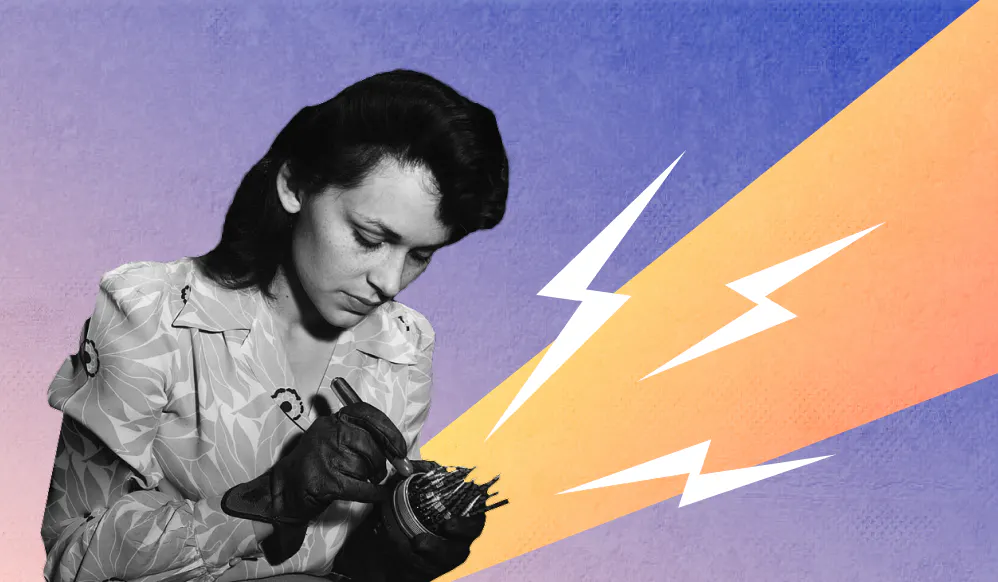 Monetize your blog with direct reader support
Direct reader support is more of a long-term strategy for blog monetization. It relies on you investing time in building a relationship with your readers.
It is, in my opinion, a more stable and fulfilling way of earning money from your blog than the advertising route.
Offer paid memberships
Your fans will want to support you to create the content they love. The easiest way to let them do that is by offering memberships, whereby they pay you an annual or monthly fee. You can send your members exclusive blog posts directly to their inbox, host webinars, or do absolutely nothing extra.
You can set up a membership programme on Steady in just a few minutes, and link to it on your blog via a floating button. All of this is for free. Steady takes a 10% commission once you start earning money.
Transform your blog posts into an e-book
Many popular blogs manage to monetize by collecting their best posts together and publishing them as e-books. The easiest way to make money from an e-book is to sell it on Amazon, because of its large reach and the fact that you will earn up to 70% of the sale.
There are many plugins that help you convert your blog posts into a succinct e-book. For example, if you have a WordPress blog, you can use their plugin Anthologize.
Offer paid courses and coaching to your fans
If you get requests from your fans for more information, then that's a sign that you could start offering 1:1 online coaching sessions or even group courses. Check out people you admire in your field to see if they are offering such services and for how much money. Maybe even participate in a couple to get ideas about how to structure your own. Before you go live, you may want to try out your material on a friend, to get a sense of what does and doesn't work in terms of content and timing.
Conclusion: What's the winning method for blog monetization?
We recommend a good dose of long-term blog monetization strategies with a pinch of short-term advertisement and marketing solutions. Why? Too many ads and your readers will have a seizure and not be able to see the quality of your content. It is also too risky to rely on just one source of revenue, because many of them are dependent on precarious conditions, like advertising budgets and search engine algorithms.
Memberships are the most reliable and steady source of income for blogs. They are both ad-free and algorithm-repellent. All you need in order to monetize your blog with memberships is to have a good readership and to let your fans know that they can support you. You can create a blog and send your posts as a newsletter on Steady for free.
Topic
Growth & Monetisation