Reach your fans without the restrictions of social media – and get paid for it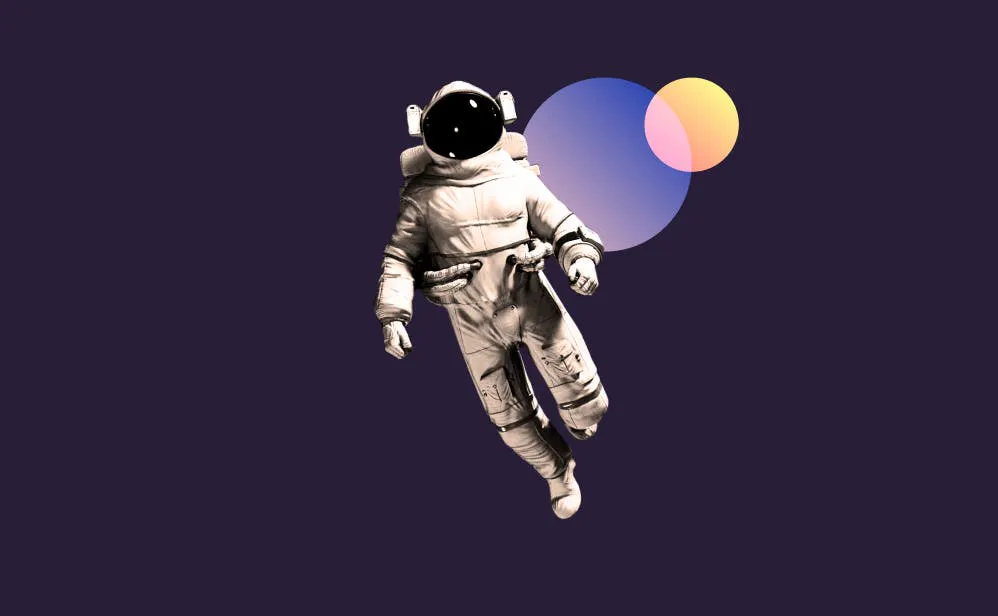 If you've found a following on social media you might be starting to wonder how you could earn a living from your work.
Steady offers those who have found audiences on platforms like Instagram and Twitter the chance to take control of your content and reach by publishing directly to your most loyal fans. Even better? We've worked out a way for you to get paid for it.
Use your words
Social media has become much wordier in recent years. Twitter doubled its character limit in an attempt to accommodate users' changing needs, while on Instagram, captions have become longer and longer to the point that some users are spreading their texts over multiple comments in an attempt to get everything out that they want to say. Across platforms, it feels like people are seeking out ways to express themselves with more nuance online.
Feel like you need a bit more space for all you have to say? Steady offers a vast blank page ready for everything you've got, along with all the standard text formatting options to maximise the impact of your content. The best part? The written word is just the beginning – you don't need to compromise your multimedia content.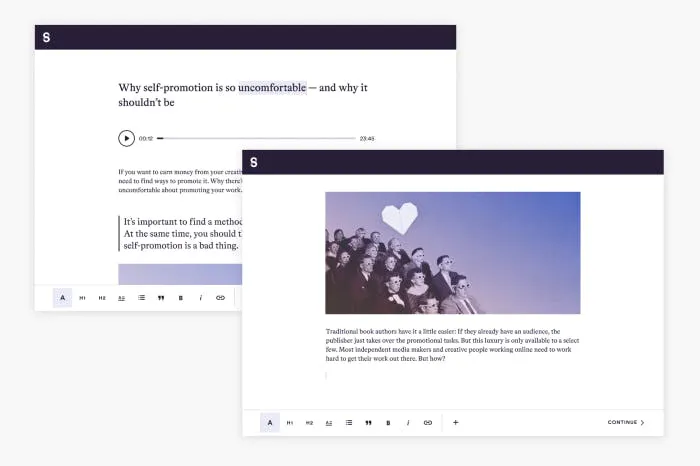 Your fans love your authenticity – let them see what you really have to offer.
Embed images, videos, audio, GIFs and tweets
Steady offers powerful embedding options that allow you to share everything from images and videos to audio, GIFs and even social media content like tweets.
What this means is that you can tell your story in a myriad of ways and use Steady to publish a range of different types of content.
Feel like making a podcast? Simply drop the audio file in your post and we'll host it for you. Started writing on Twitter and then realised you need more space? We've got you covered.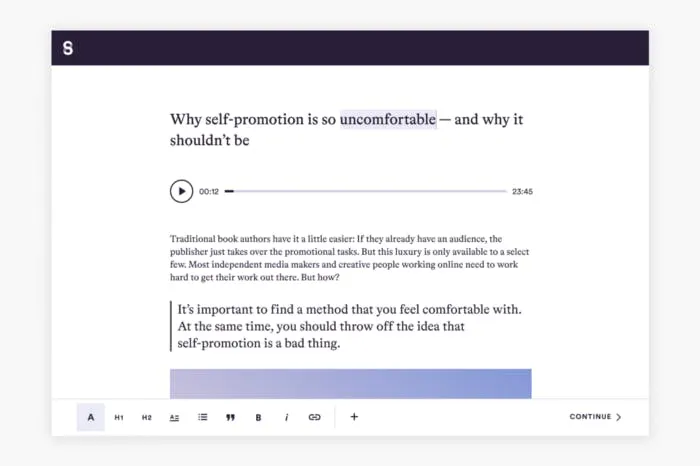 Steady enables you to expand your content production while creating one cosy home for all your content.
Find your people where they are
Steady isn't only a place to publish your content online. It also offers a built-in distribution tool in the form of newsletters.
For every post (Opens in a new window) you publish on Steady, you have the option to send it out as a newsletter. This means you can reach your fans directly in their inboxes, without the hit-and-miss of social media where only a small portion of your followers are served your content in their feeds. With newsletters, you're in control of your reach (Opens in a new window).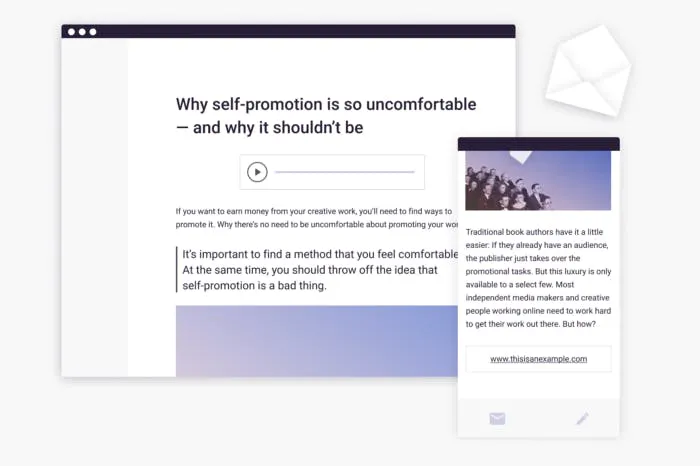 Newsletters have also become an empowering tool for independent media makers, because they remove gatekeepers from the publishing process. They enable you to get your work out there and find a dedicated audience without having to court a publishing house or broadcast network and without the algorithm gamble many creators have been forced to take on social media.
Offer your community a safe home
With Steady, you have the option to make each post visible to the public, or only to your newsletter subscribers or paying members.
Asking for someone's email address creates a barrier to entry that helps keep you and your community safe from online abuse. Newsletter writers report much lower levels of online hate in response to their newsletters compared to content they post on social media.
Of course, you still want to be able to engage with your community in the ways that are meaningful to you. Steady offers a DM feature for private conversations with your members, which many newsletter writers say is a highlight of their work, as well as high fives and a members-only comment section.
Get paid for your work
Content creation is hard work and you deserve to be paid for it! Thankfully audiences are increasingly aware of this and more and more willing to support the publishers they love to make sure you can stick around.
Enable your community to support you by using Steady's host of professional monetisation tools.
With Steady, your members support you on a monthly or annual basis, giving you a dependable monthly income and the confidence to plan ahead. You can offer your members a range of pricing plans (Opens in a new window), along with benefits (Opens in a new window) tailored to your community's interests as "thank you" for their support.
You don't need a massive following in order to start earning money from your work. If you've found your niche and your people and you're already well on your way. Use our handy calculator to estimate your earnings on Steady (Opens in a new window).
Money talk
Why not ask your followers what they think? Make a poll on Twitter or Instagram to ask your followers whether they would be willing to support you.
Here are some questions to get you started:
Would you support me on a monthly or annual basis?
How much would you be willing to pay?
Which content would you like to receive in a newsletter?
What benefits would you expect in return?
Fans often have great ideas for content and also the kinds of benefits they might like to receive in exchange for their support. These might include exclusive content like articles, podcast episodes or behind-the-scenes material. If you're on Instagram, you could offer to make your paying members "close friends" so they can access exclusive stories.
Plenty of followers are also happy to pay without receiving anything extra in return – it's enough for them to know that they're supporting your work.
--
Steady takes care of tax, accounting, design, marketing and software development so you can focus on doing what you love. And it's free to get started on Steady – we only start earning something once you do. Join us today (Opens in a new window).
Topic
Why Memberships?