Support your local Vertikalpass!
Wir freuen uns über Euren "Stadiongroschen", um unseren Blog noch wunderbarer zu machen. Danke!
by Vertikalpass
Frequently asked questions about memberships
So far 47 members support Vertikalpass with 117 € per month
Current goal
117% of 100 € per month reached
Mit 100 Euro pro Monat können wir alle alle laufenden Kosten (kicker-Abo, Server, Dauerkarte, etc.) abdecken. Aber viel wichtiger: Es wäre eine tolle Wertschätzung unserer Arbeit.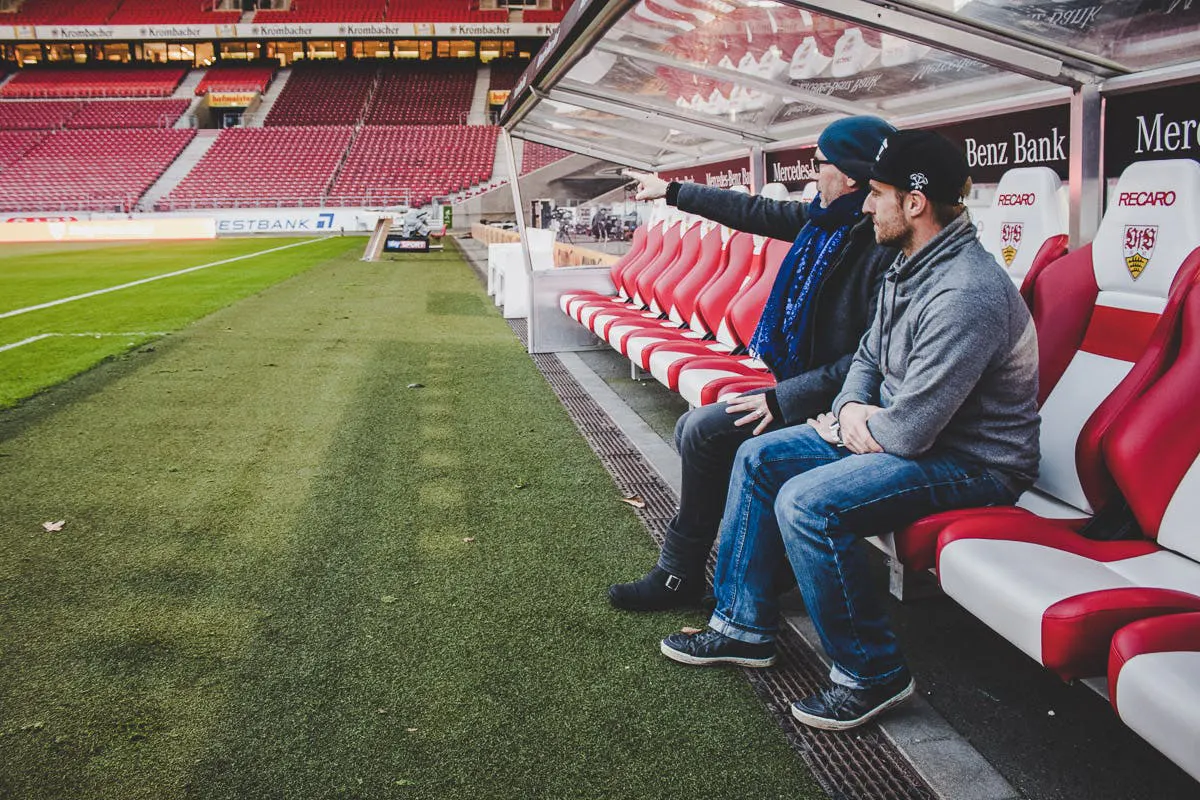 "Das ist ein Blog, der wo man kaum beschreiben kann."
Jürgen Klinsmann hat die Fussballsprache revolutioniert. Eine Herausforderung hieß bei ihm "Challenge" und den guten alten "Steilpass" von Ernst Huberty bezeichnete er als "Vertikalpass". Dies war für uns als Stuttgarter dann die Steilvorlage für den Namen unseres Blogs.
Gestartet sind wir zur WM 2014 mit unseren mancherorts gelobten Live-Tickern. Seitdem wir Weltmeister sind, bloggen wir in erster Linie zum VfB Stuttgart. Inhaltlich gehen wir auf Bundesliga-Spieltage des VfB Stuttgart ein und versuchen die Ergebnisse, die Zukunftsaussichten und die Vereins- und Transfer-Politik mit Einwürfen und Querpässen einzuordnen. Oft kritisch und hoffentlich immer kreativ. Außerdem kapern wir gelegentlich den Live-Ticker der Stuttgarter Zeitungen.
Und das scheint nicht nur uns Spaß zu machen wie mittlerweile 13.000 Facebook-Fans und über 3.000 Twitter-Follower zeigen. Mittlerweile gibt es die Blogdauerkarte, die wir regelmäßig an unsere Leser vergeben und auch ein Trikot oder ein Poster wird hin und wieder verlost. 
Natürlich möchten wir den Blog weiterentwickeln, neue Dinge ausprobieren und unsere Leser, also Euch, stärker einbinden. 
Dafür haben bereits einige tolle Ideen, für deren Umsetzung wir uns über finanzielle Unterstützung freuen. Alles kann, nichts muss.