What's got my attention this week
Want some ideas for things to read, watch and listen to this weekend? Look no further...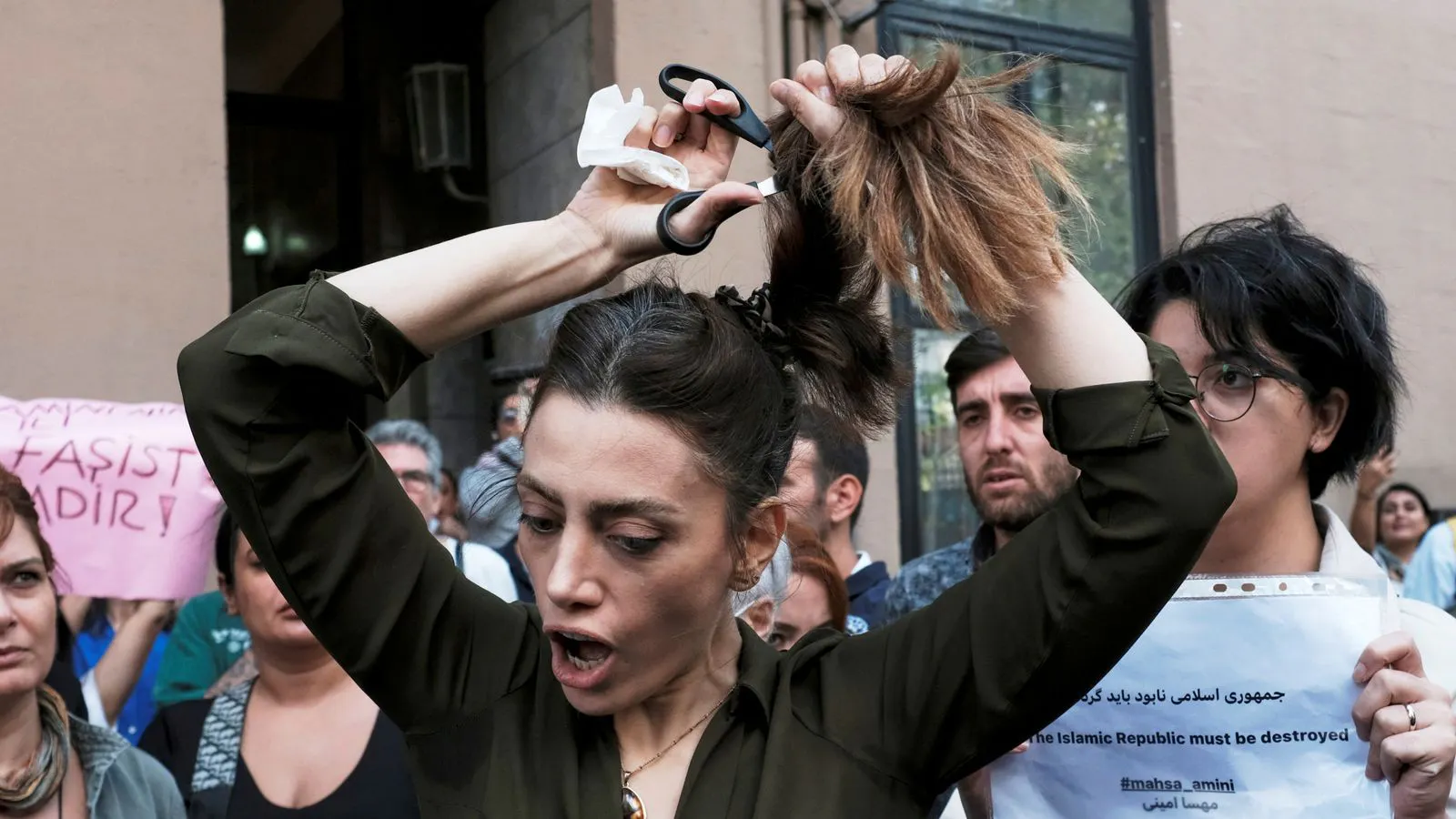 Nasibe Samsaei, an Iranian woman living in Turkey, cuts her hair during a protest outside the Iranian consulate in Istanbul, following the death of 22-year-old Mahsa Amini
Thanks for subscribing to The Shift. If you're already a paying member, I love you! If not, and you'd like to get newsletters in your inbox every week, plus access to the archive, community and more, why not join?
SCROLLING • If you've been following the Iranian hijab protests (or if you haven't), here are a few interesting takes: The bonfire of the headscarves, Iran has lost sight of its greatest asset: its women, and, as Mona Eltahawy points out in her newsletter, Feminist Giant, it's not only Iran that's lost sight of its women, we need to remember to look closer to home... • Want to know what brain fog really feels like? This piece comes as close to nailing it as any I've read (and I've had it twice, as a result of both perimeno and long covid). • Primark now sells menopause clothes. Not really what we had in mind when we begged the high street to pay attention to older women! • How to recharge your social battery. • This woman is 83 and legally blind – is that why no-one will assist her in a sex shop?
To read the rest of this post, you need to be a member of The Shift. Membership starts from just £4 a month
Already a member? Log in
September 30, 2022
Friday round up