Low Culture Podcast: Edward George on Whitney Houston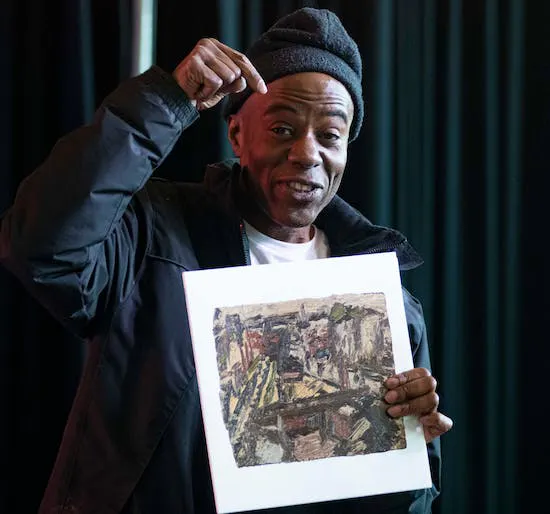 This month for Low Culture subscribers John Doran speaks to Edward George about the tyranny of Whitney Houston's 'I Will Always Love You' 
This month's guest on the Low Culture podcast is Edward George, the presenter of Morley Radio's fantastic The Strangeness Of Dub.
George is a writer and broadcaster who founded the Black Audio Film Collective, and wrote and presented sci-fi documentary Last Angel Of History (1996). He is also a member of multimedia duo Flow Motion, and electronic music group Hallucinator. The Strangeness Of Dub is a highly recommended deep dive into this history of dub music, its many evolutionary variants and the science and philosophy of versioning music.
We were thrilled and terrified in equal measure when he announced that his subject for Low Culture was Whitney Houston, and specifically, her world beating song 'I Will Always Love You', but it soon turned out it was going to be one of the most fascinating conversations to date.
Speaking about the choice, he admits from the top: "I don't really have a guilty pleasure. I have a few things that I have an antagonistic relationship with productively and Whitney is one of them. But I have to admit I will eat my own arm before I listen to an entire Whitney Houston album. I can listen to the most obscenely atonal, anti-social music. I can listen to Ahmed loud at 5am and feel good about it. Stockhausen? Extreme heavy metal? You name it, I can take it.
"But if you put on 'I Wanna Dance With Somebody' it feels as though you've been pinned to the wall through the sheer force of the music."
He talks about having two vocalists – Howlin' Wolf and Mark E Smith – by which he makes sense and measures all other vocalists, Whitney definitely included. And then breaks down his interest in 'I Will Always Love You' in particular: "You get a sense of the tyranny of the music because it does what all hardcore music would like to do: it conquers space. It's like the lebensraum of popular music."
He concludes: "I would advise anyone to play 'I Will Always Love You' at maximum volume and then play the hardest tune in your record collection. It will crush it. Trust me, it will kill it."
All of this tyrannical conversational melisma leaves just enough time for John and producer Alannah Chance to discuss their cultural picks for the month, which are, respectively, Jude Rogers' The Sound Of Being Human and Gav + Jord's Writings Ov Tomato. Listen to the podcast below: