A European night train network?
June 2021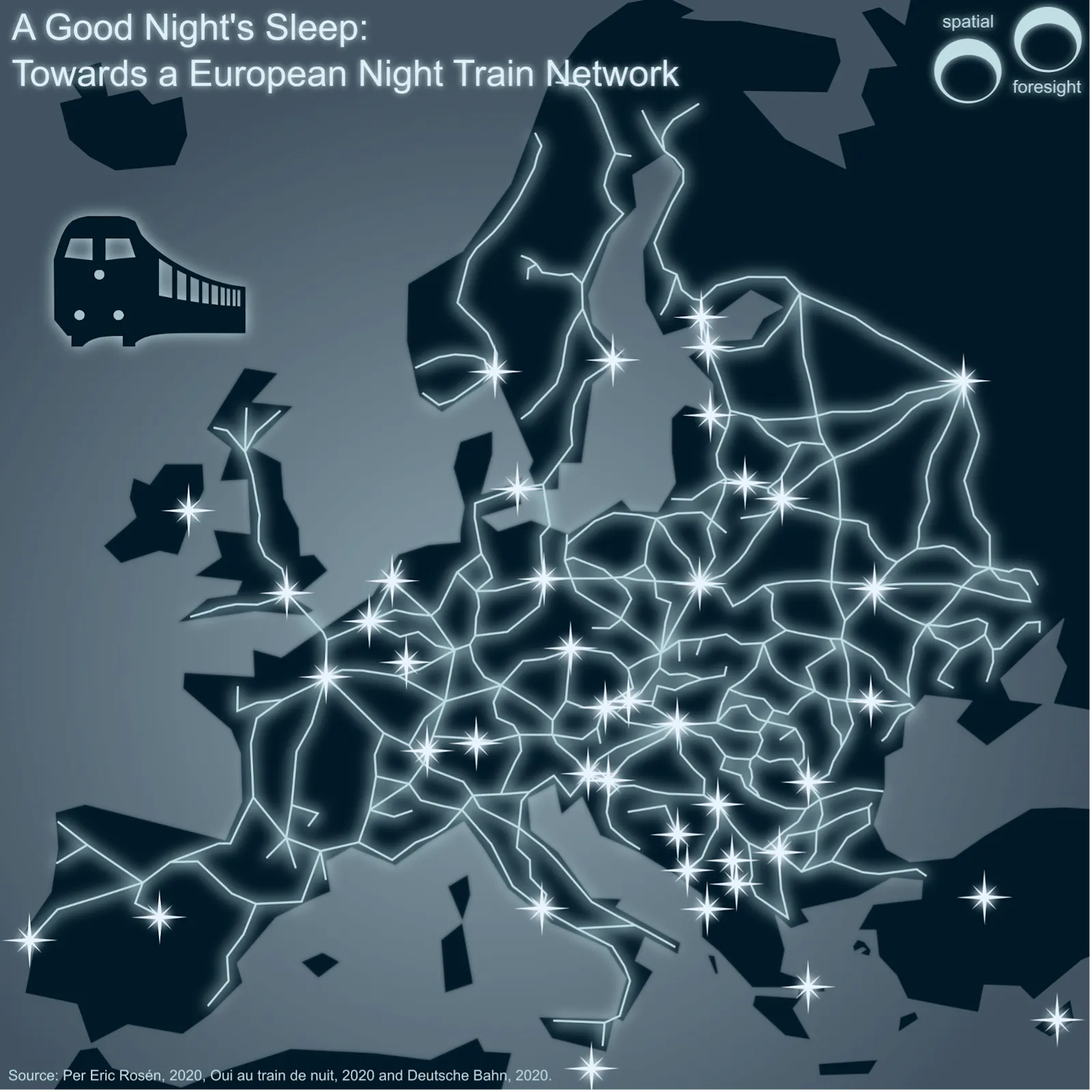 Night trains are coming back in fashion. Over the last years, increasing numbers of plans and visions for night train connections have been published by various train operators and debaters in Europe. We have produced a map that shows what a European night train network could look like, if existing, planned and proposed night connections would come together. It is based on information summarised by Per Eric Rosén from www.rosnix.net (Opens in a new window) and www.rail.cc (Opens in a new window), www.ouiautraindenuit.wordpress.com (Opens in a new window) and www.bahn.de (Opens in a new window). Such a network holds a lot of potential, and it shows that we can rethink the way we are traveling.
Vision for European train networks. The post-COVID normal could lead the way to a climate neutral Europe. It could even turn the 'flygskam' (being ashamed of flying) grown out of the 'Fridays for Future' movement into something positive. How about encouraging EU citizens to become 'rail explorers'? In the name of efficiency, moving from A to B has increasingly been perceived as wasted time which needs to be cut down. This has made travelling quality poorer, as the transition and diversity of landscapes and geographies has been condensed, and, with it, the possibilities to encounter new people and ideas. Could the new normal become to make journeys from A to B part of our travel, holidays, business trips? This would make our travels more explorative and environmentally friendly. Night trains can be an important component of this approach. They make it possible to cover long distances and comfortably crisscross Europe.
Topic
Scenarios & visions