Restoring nature for a revived ecosystem:  A scenario for the Adriatic Ionian region 
July 2022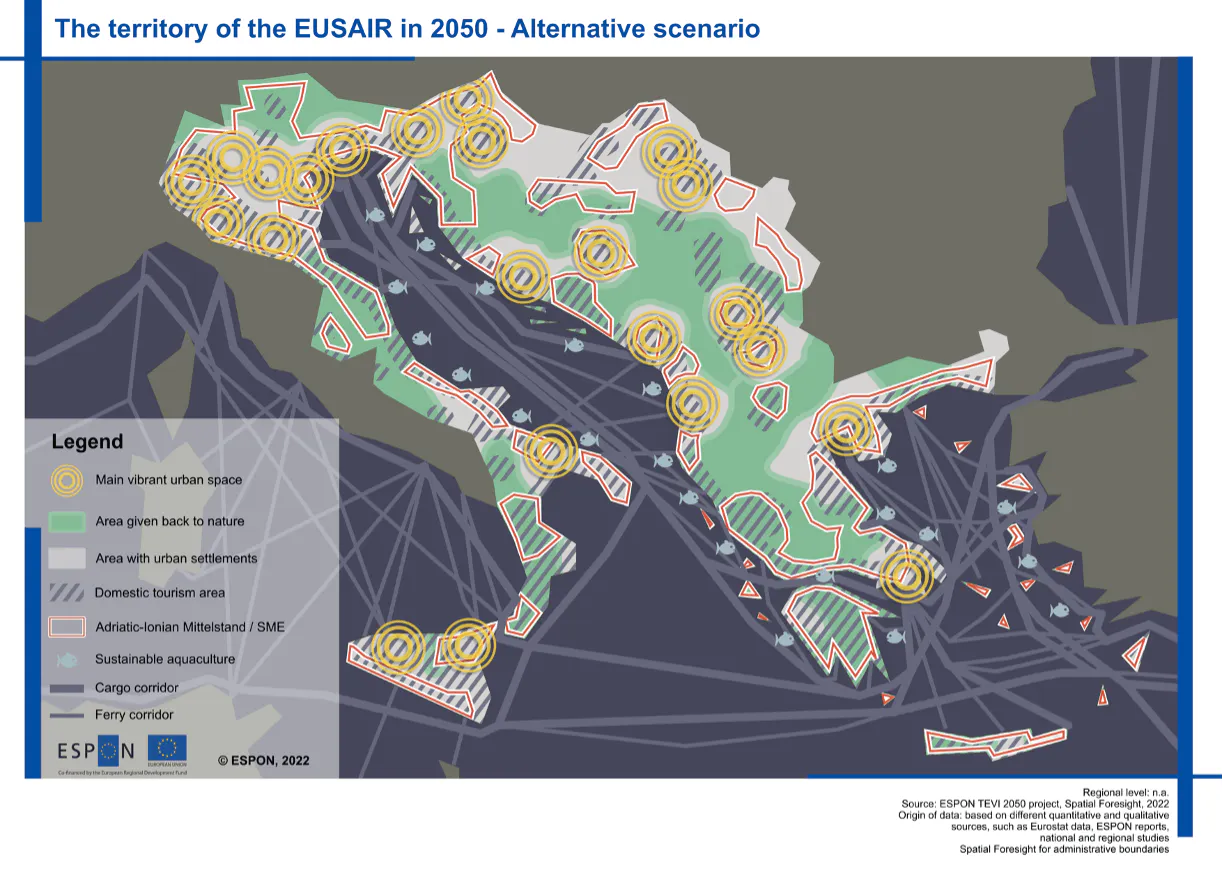 Scenarios are a useful tool for thinking about the future
Future thinking and scenarios are a useful tool to allow the exploration of different possible and plausible futures. Although we cannot prepare for the future we can prepare for it and scenarios can be an antidote to presentism, allowing thinking out-of-the-box. Thus, they can be an interesting tool for glimpsing into future pathways for the EU digital, green and just transitions. With material from the ESPON TEVI 2050 project, we have looked in an earlier blogspot (Opens in a new window) into a possible future path towards the digital transition, with the example of the Danube macro-region. This blogspot focuses on the green transition in the Adriatic Ionian macro-region. The green transition, running through the European Green Deal strategy, aims to turn the EU into a resource efficient and climate neutral economy.
Restoring nature for a revived ecosystem
By 2050, the citizens of the Adriatic Ionian macro-region have taken a radical decision to address the most long-term challenge of our times, climate change. The Adriatic Ionian region has taken big leaps towards reviving its eco-system and 'give back' to nature large parts of its territories to mitigate climate change effects and revive its biodiversity. This change has been slow and gradual, with first steps and thoughts about it taken in 2020s, to then increase close to 2040s and 2050s (see figure). This has brought immense changes in the living settlements of people, as natural areas have been extended, shrinking areas and left behind rural areas have been given back to nature. Therefore, people moved to the main vibrant urban centres of the region, as shown in the map, as well as in the smaller urban areas, so as to rewild nature (see map). Thanks to increasing digitalisation, the new geography of work, where people working from anywhere, has also moved people to smaller urban areas, increasing their critical mass and creating the so-called 'Adriatic Ionian Mittelstand, i.e. a strong presence of small and medium-sized enterprises (see map). As also shown in the figure this increased between the 2020s and then took a stable turn until 2050.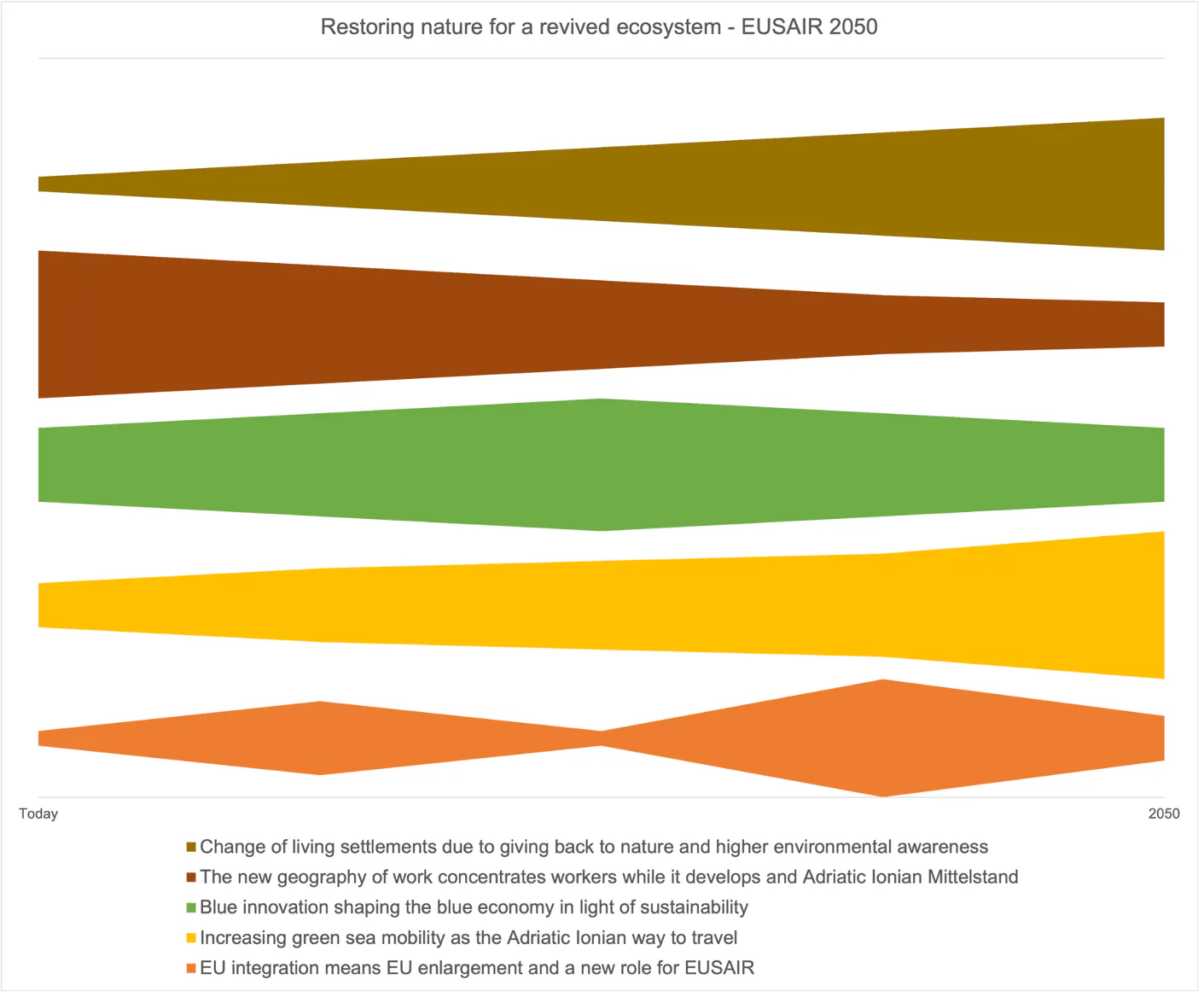 Topic
Scenarios & visions
Read more from spatialforesight