Welcome! Here's how it all works.
We are so excited to be launching our new membership project. We plan to build a small but mighty community of supporters and friends who want to see Skin Deep and our collaborators thrive. Here's how it will all work.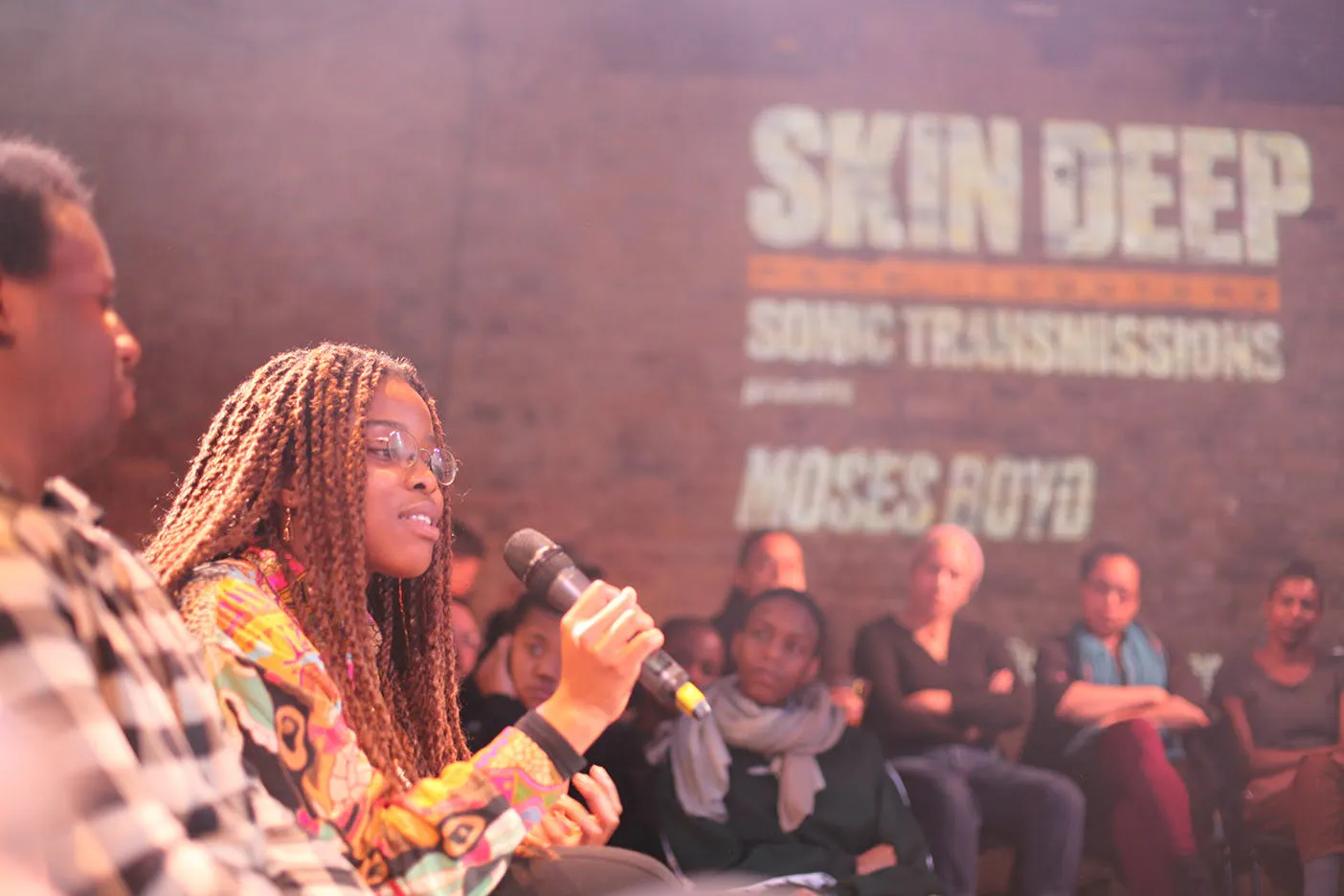 First up, if you don't know who we are, hello! Skin Deep is Anu Henriques, Sylvia Hong, Nkenna Akunna, Georgie Johnson and Hannah Azuonye. We work together as an arts collective to make space for Black and POC creatives to work towards social and racial justice. We produce print magazines, publish digital storytelling on our website, and curate and facilitate live immersive events.
To get a feel for what we do, check out Yuna Chang's recent essay From Palestine to South Korea: lessons in anti-imperialism (Opens in a new window), a reflection on how peoples with unique histories can find shared tools for liberation. Or watch highlights from Tawiah's transcendent performance at our Sonic Transmissions (Opens in a new window) event with the Horniman Museum. Or have a look through The return of Black femme theatre (Opens in a new window), our three-part series on the writers and directors behind the most exciting plays leading London theatre's post-lockdown return.
We believe in the power of culture to challenge white supremacy and help create meaningful, long-lasting change for our communities. We also know that our approach is only one amongst many, and we feel proud to work as part of an ecosystem of activists, organisers, artists, academics and community workers who are holding space, pushing back, and building new worlds. Our role is to support, affirm and nurture Black and POC creatives so they can think beyond crisis and survival, and take the time to dream joyful and just futures into being.
So how do our members help with that mission? Well it's about more than just money.
Skin Deep is mostly funded by grants, awards and commisions from public bodies like Arts Council England, cultural institutions like Tate or Barbican, or private foundations. Membership fees won't replace those funding sources, but they will help to give our team a little breathing room. Lots of you in our community will be very familiar with the constant grind of chasing project funding. Having that extra monthly support from members will allow us to do all the important work that falls in between big projects – commissioning an unplanned online piece in response to an important moment, or a planning day for our team to take stock of what we've done and look ahead to the big things we want to do next.
But beyond the financial support, our hope is that our members will feel like part of a community, with a meaningful stake in what Skin Deep does. We want our members to link up with each other and collaborate, contribute ideas for what we do next, and hold us accountable. Of course, no one needs to pay to do any of those things – all are open to anyone in our wider audience. But we hope our members can be at the heart of that engaged community.
Membership isn't supposed to be an exclusive thing. Members who pay £10 a month get exactly the same perks as members who pay £2.50 a month. We won't be putting any of our online stories behind a members-only paywall, or running any members-only events. We know that the people who want to support our work aren't here for exclusion. You just like what we do, and want to help us do it more and better.
So that's the plan, we hope it sounds good to you. We love feedback, so please send us any thoughts or questions you have about membership.
And if you can, join us! (Opens in a new window) We are so truly, deeply happy to have you here with us.