LIFE SIGN / LAST RAFFLE / NEXT RAFFLE <3 <3 <3
I'm still here! Excuse the break - as you might have witnessed, tattooing was allowed in Berlin for the last five weeks, so I spent the last month either working my arse off to secure the rent for the next months, or sleeping, cause as it turns out, tattooing is crazy exhausting when you're not in routine mode.
But yep, we had to close again, as expected, and I'm happy that I can use the time to create more things here.
LATE, BUT STILL:
The April raffle is on! Things you can win this month: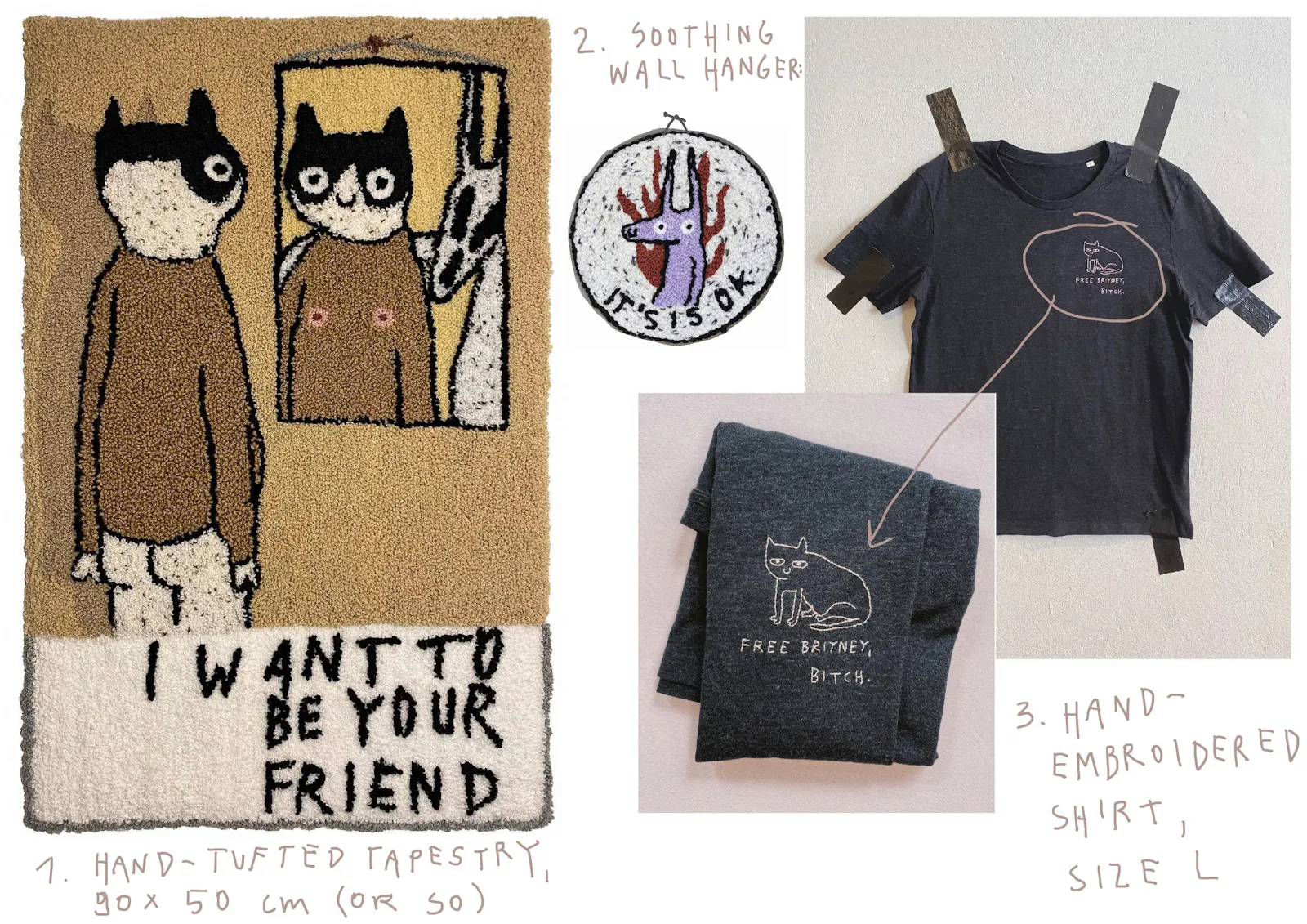 And since the question popped up a few times: all you have to do to join this raffle is to be an active subscriber of this blog, your name then goes into the hat automatically. Literally, cause I just download and print a csv with active members and cut out your names :)
Next lottery day is May 8th.
MARCH LOTTERY WINNERS
...THEY EXIST: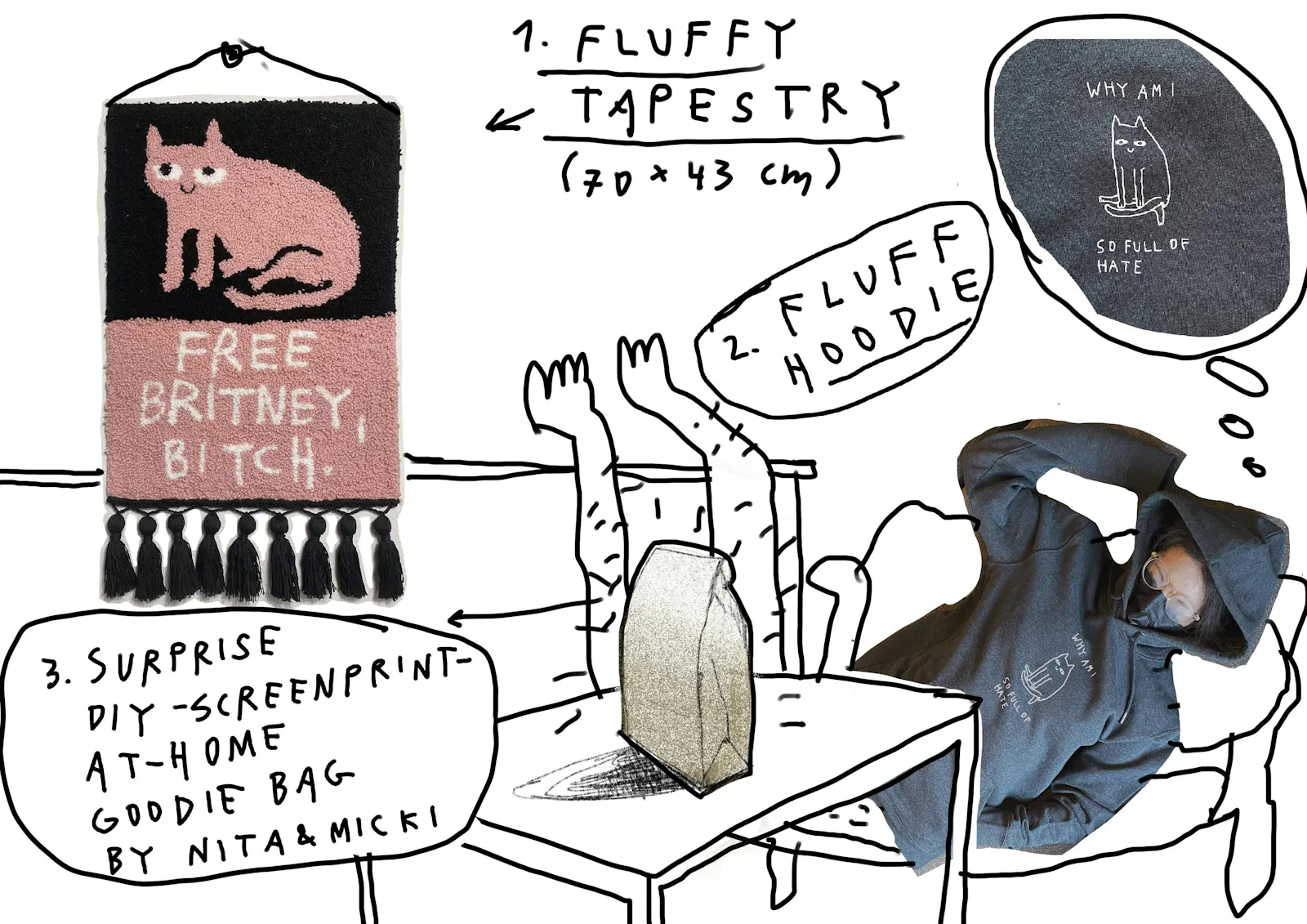 1. Gabby o'Callaghan won the Britney tapestry
2. Denise Hamann won the Hateful Hoodie
3. Charlie Hirschberger won the Screen Print Goodie Bag by Nita und Micki
And: my kid drew the tickets and insisted on picking twice, so another little surprise will go to Denise Hamann,Erika Kokay, Kalvis Gabranovs and Marike Schiffer.
Looking forward to flood this place with a bit more content over the next weeks! 
Cheers, Laura
Read more from SERVUSBOWSER