NOTE: As of January 2023 the Secrets of Paris Community is closed to new members, but subscribe to the free newsletter on www.secretsofparis.com and you'll be the first to know when membership opens back up! :-)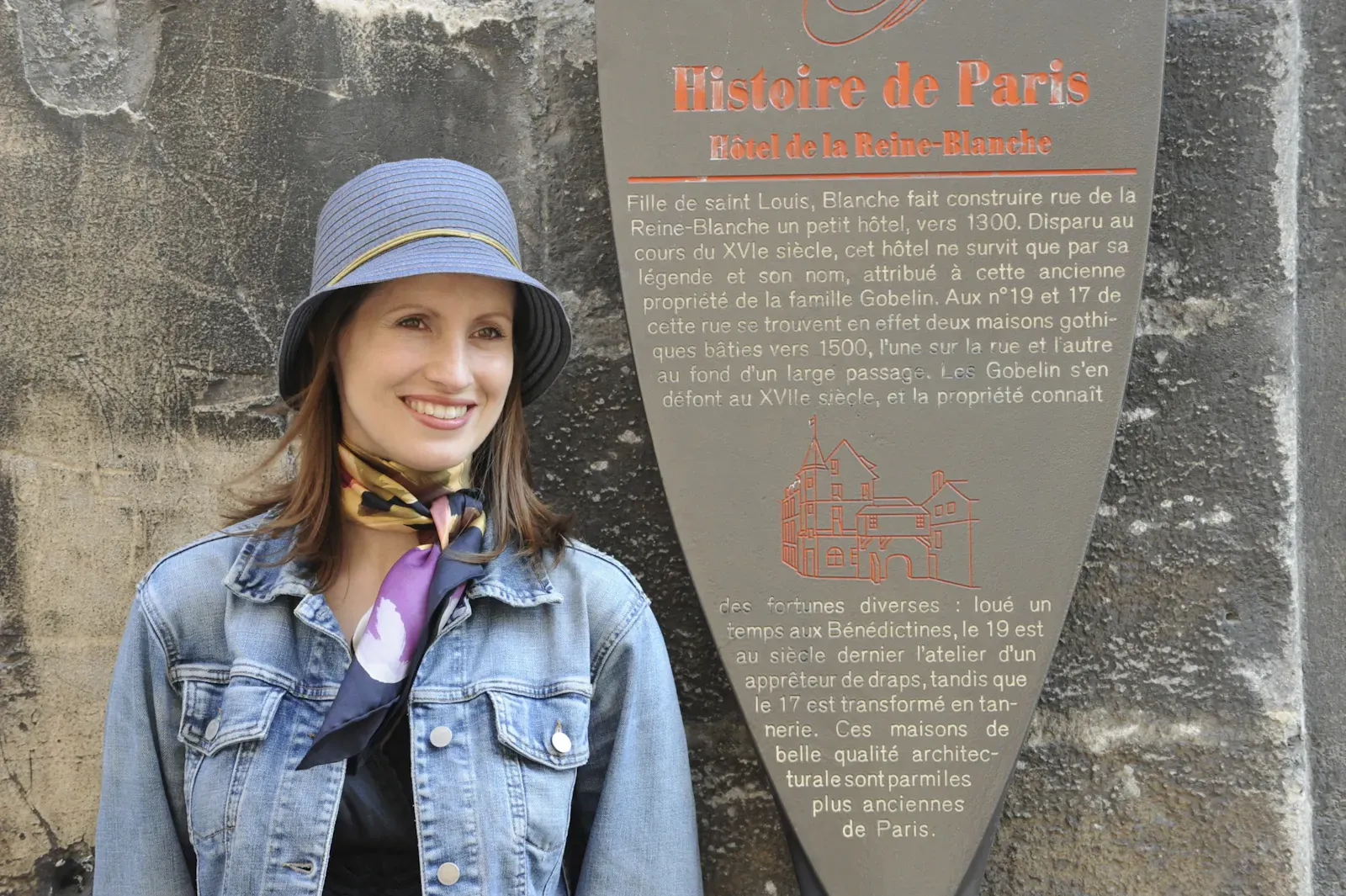 In 1999 the Secrets of Paris was one of only three websites about Paris in English, where I shared everything I loved about the City of Light with visitors and English-speaking residents. Twenty years later there are countless blogs and websites about Paris, yet it's harder than ever to find accurate, reliable, and truly useful insider information amidst the fluff, cliché-ridden click-bait and "sponsored" content. 
Meanwhile globalization and record-breaking tourism in Paris threaten to break the city's unique character and spirit. To fight against these trends, the Secrets of Paris is embarking on its third decade with a renewed mission to promote local businesses and artisans, encourage authentic slow travel experiences, and expose the shady scammers trying to rip-off tourists.
When you become a Secrets of Paris member, you're supporting ad-free travel journalism that promotes sustainable tourism and serves the greater community of English-speaking visitors and residents in Paris.
Our Values: sustainable tourism and responsible journalism
The biggest difference between Secrets of Paris and your average Paris blog is that our values guide our editorial decisions, from the topics we focus on to the kinds of businesses and services we promote:
· Small, locally owned businesses and artisans that give back to the community
· Services and products that are environmentally friendly and socially responsible
· Independent hotels and rental accommodations that benefit – not displace – locals
· Reasonably priced restaurants, especially ones that favor local, seasonal, organic ingredients, and plant-based options
· Activities that favors cross-cultural understanding, authentic connections with the locals, and respect for the city's socio-economic diversity, rather than constant consumption and contrived tourist "experiences"
· Journalistic transparency, honesty, and editorial responsibility for the content we publish
What You Get When You Join the Secrets of Paris Members Community
A minimum pledge of €5 per month is all it takes to join our Secrets of Paris Community, which includes access to all the exclusive content here on the Steady platform, with regular Q&A sessions, meetups in Paris, fun videos, interviews, a chance to vote on future website content, direct-message access with Heather, and access to the entire catalog of Secrets of Paris Newsletter Archives dating back to 2001 (handy if you can't find the latest edition in your email inbox). I really appreciate everyone who decides to pledge more, but it's not necessary to receive the full benefits. All Secrets of Paris members are treated equally, no matter which tier you choose.
Above all, this community is a place to bring together longtime readers and like-minded supporters in a more personal setting where we can exchange ideas and feedback that help improve the Secrets of Paris. I've enjoyed meeting so many of you in person over the years, so now I'd like to help you meet each other, whether virtually or in person at Secrets of Paris member meetups (starting July 2021).
Our members' financial support goes towards covering the fees and expenses of running a large, ad-free website and newsletter, including web hosting and editing software. As the community grows we'll be able to invest in new media equipment, pay talented freelancers to create more content, review more hotels and restaurants, and – our ultimate goal for 2021 -- be able to hire a full-time Managing Editor to keep it all running smoothly. 
If you like what we've created with no budget at all, imagine what Secrets of Paris could be if even just 5% of our readers became members! 
With your support, Secrets of Paris will continue to publish the quality content you expect and value.
Merci!  - Heather