Join Us For An Evening Celebrating Carolee Schneemann!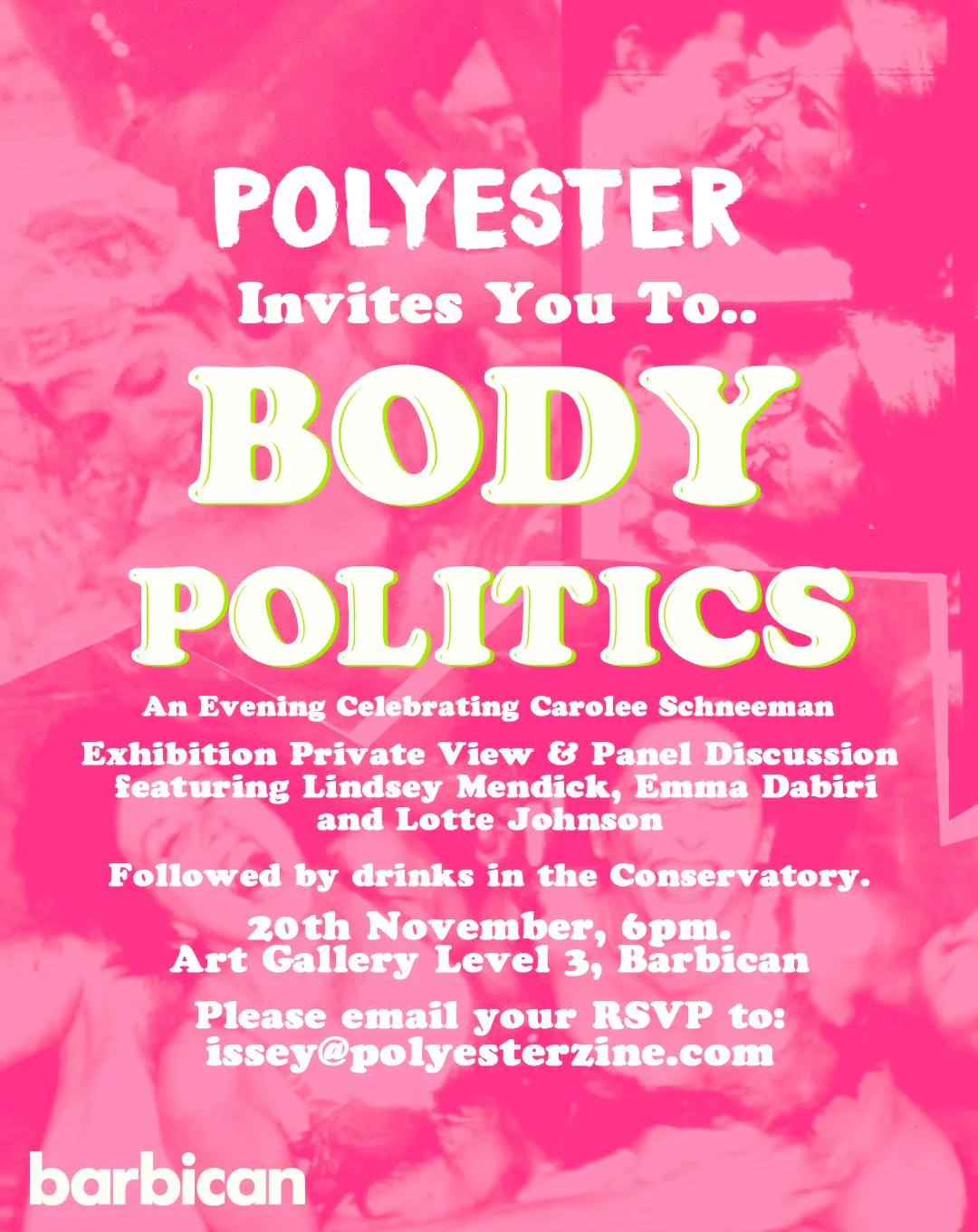 You're invited to 'Body Politics',  an evening celebrating the iconic visual artist Carolee Schneemann at Barbican on 20th November at 6pm! The event will include a panel discussion including sculpture artist Lindsy Mendick, bestselling author Emma Dabiri and curator Lotte Johnson, followed by drinks in the Conservatory.
This event is held at an accessible venue with disabled toilets and a no step entrance. Please find the accessibility information here (Opens in a new window).
RSVP to: issey@polyesterzine.com
Read more from Polyester Zine