Pulitzer Prize for Ukraine journalists
Columbia University's Pulitzer Prize Board, has announced that Ukraine's journalists have received a special citation.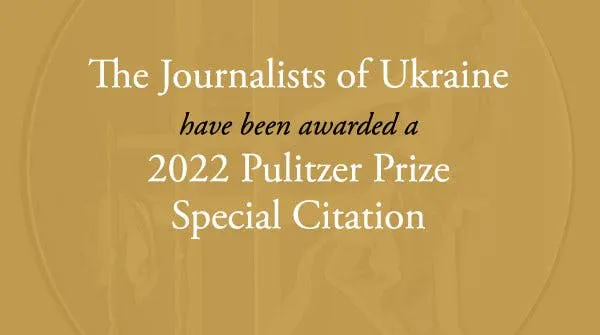 Pulitzer Prize Board Member Marjorie Miller announced the award, saying: 
"Despite bombardment abductions, occupation and even deaths in their ranks, they have persisted in their effort to provide an accurate picture of a terrible reality, doing honor to Ukraine and to journalists around the world" 
New Europeans International congratulate Ukrainian journalists and all journalists around the world who work day-by-day at times putting their own lives at risk simply to do their job.
We honour our board member Lina Kushch, National Secretary of the Ukrainian National Union of Journalists and all her colleagues in Ukraine and around the world for the work they do to serve the truth and underpin our democracy.
Read more from New Europeans