When your content's so good your followers offer to pay for it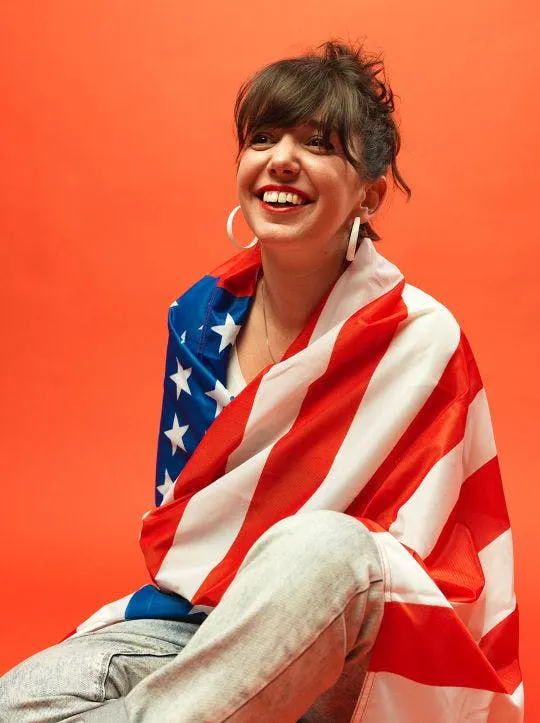 Marta Ciccolari Micaldi aka. La McMusa. Photo: Elena Datrino.
La McMusa (Opens in a new window) is a platform giving Italian readers a deep and expansive insight into American literature and culture. With articles, newsletters, podcasts, literary tours, classes and community meet-ups, the project now has more than 130 paying members supporting project founder Marta Ciccolari Micaldi and her business partner Valeria Sesia with more than 1000 EUR each month. Ciccolari Micaldi talks us through her membership offering and how she uses bonus content to help bring in new members.
You're very transparent with your members about what their financial support will enable you to do. What made you decide to state your aims so clearly?
Being transparent has always been important to me and there are many reasons for that. First of all, I always keep in mind La McMusa's personality and tone of voice, which is always straightforward and honest. Then, a lot of content I produce is distributed via digital media: digital and social content, in our culture, is still often synonymous with "free" content. Communicating not only the work behind every piece of content I produce, but also what La McMusa can achieve through memberships is a way to make subscribers feel part of what I am doing and to make their help measurable. At the same time, I'm trying to change the way digital work is perceived.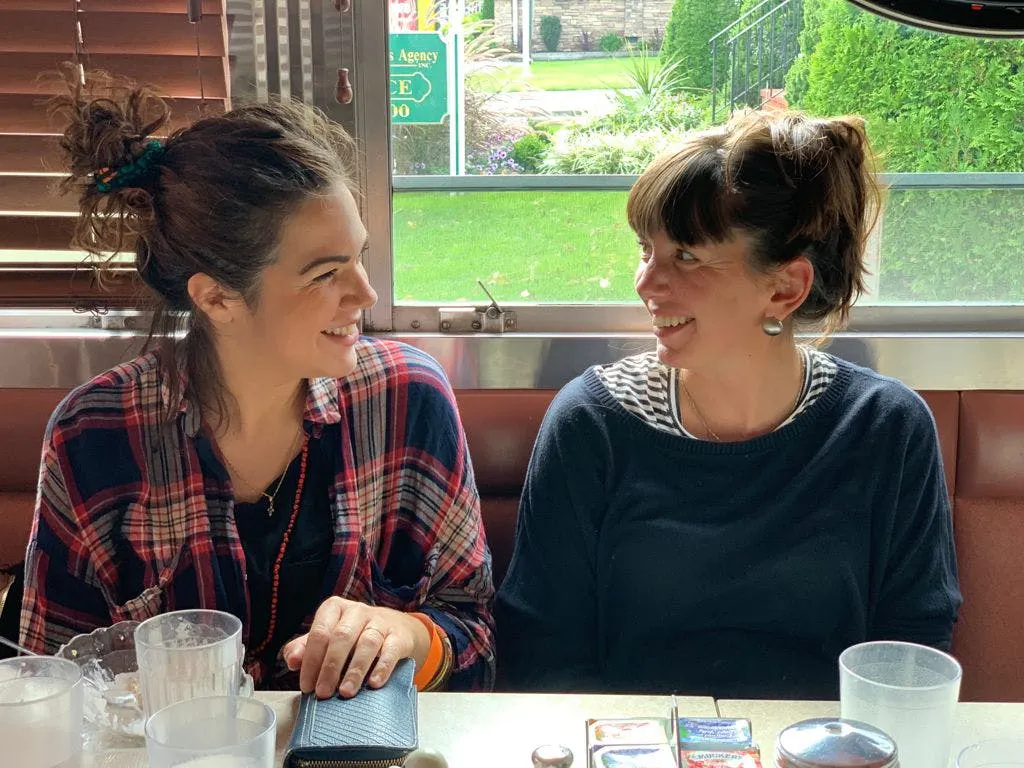 Valeria Sesia and Marta Ciccolari Micaldi in a New Jersey diner, 2017.
My business partner Valeria and I are very happy about the feedback so far: subscribers are not only appreciating the content we are producing for them, but they are also pleased to have an active role in a project they believe in. Some of them have been following me since the very beginning. Every month, we also collect a few new members: these are also very helpful hints, allowing us to enhance our activity.
Tell us about the three Steady plans (Opens in a new window) you offer your members.
Each one of the three monthly plans answers a precise need expressed by many of my followers. I receive constant feedback from them, about what they would love to dive deep into about American culture or what they would like to enjoy from La McMusa.
Corn Flakes, the lighter, more economic plan, comprises a monthly audio message to deepen one of the stories Valeria and I narrate in Pop Corn, our podcast about American entertainment: our followers are enthusiastic about every episode, so they are curious to hear something more about the protagonists.
Mac&Cheese, includes the monthly Common Places newsletter written by Valeria Sesia, which proposes cross-media insights and stories about America that seldom reach Italian audiences (the Mac&Cheese plan also includes the Corn Flakes audio).
American Pie is a monthly Zoom discussion about a precise topic: it allows the community to get together, no matter geographical distances or Covid-19 restrictions, to talk about our biggest passion: the United States (this plan also includes the Mac&Cheese newsletter and the Corn Flakes audio message).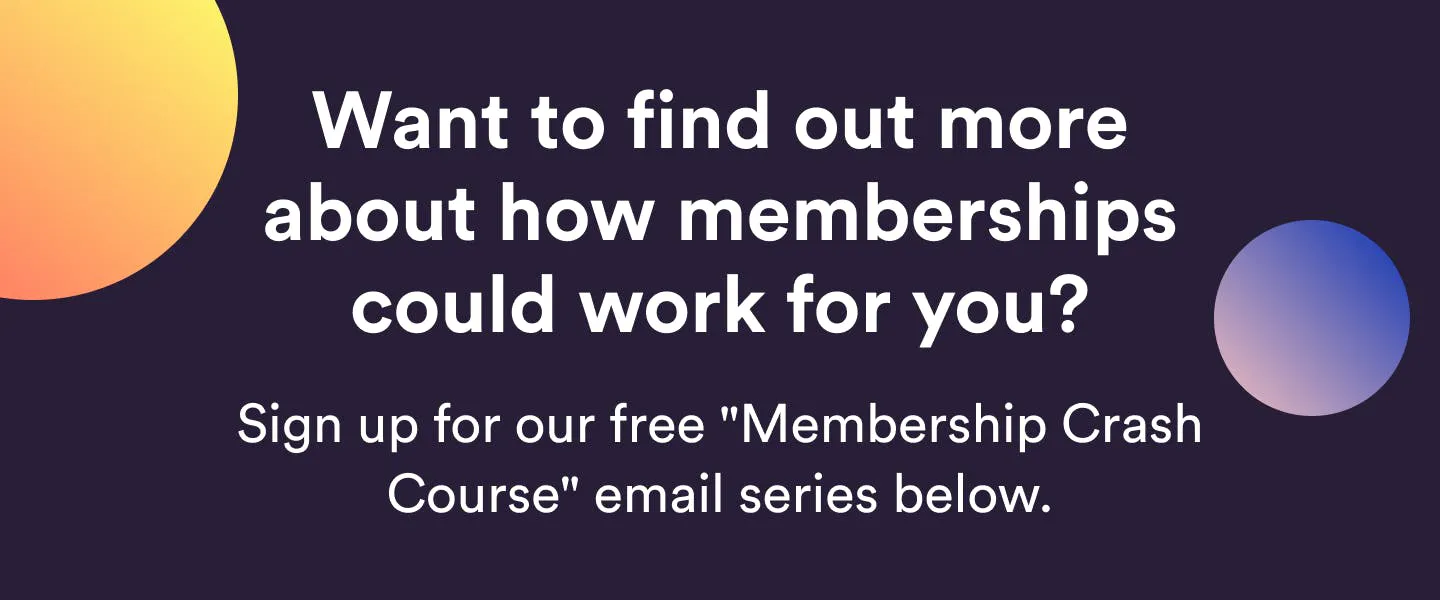 Sign up for our free Membership Crash Course email series (Opens in a new window)
In designing these three plans, we tried to imagine the different kinds of people who follow La McMusa, taking into account different levels of effort in terms of time availability and media consumption. Last, but not least, the names: food is another great passion of ours. After our podcast Pop Corn, Valeria and I wanted to keep on producing tasty content from every point of view.
What's your strategy regarding which content you offer for free, versus what is for paying members only?
Until a few months ago, my business model was mainly based on selling my American literature classes and the Book Riders literary tours, while all my editorial production (social and digital content and podcasts) represented for me a way to introduce people to La McMusa. Thanks to Steady, at the beginning of 2021, I launched a survey among my followers and I discovered that they were eager to pay for new La McMusa content that they would find relevant, unique and useful.
Steady membership plans represented a way to focus on some new business goals: growing the La McMusa team, buying new tech gear and planning my work in a new way with the help of Valeria, in order to have enough "free" time to write a book.
Of course, the content we offer via Steady is more vertical and studied in depth in comparison to the free content I offer on my social profiles: this is aimed at stimulating members to confirm their membership, to thank them for their trust and interest, and to attract new potential customers.
What kinds of interactions do you have with your members?
Once they receive and enjoy the content they subscribed for, many members immediately give us feedback, via Steady, email or social media: this is obviously really flattering but also precious. Every opinion is important to keep on imagining and building relevant content.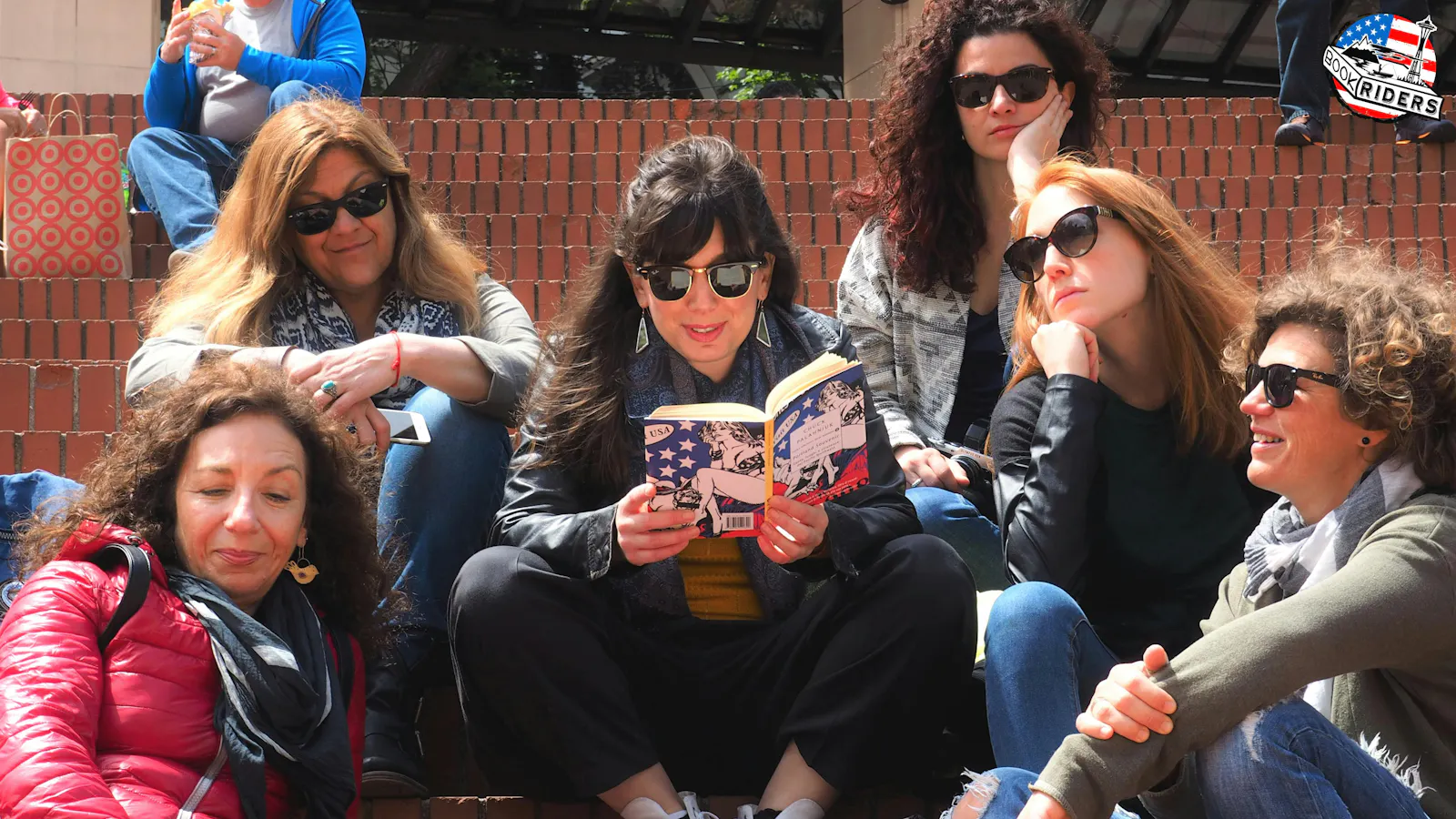 Reading on the Literary Pacific Northwest Tour.
The monthly American Pie meeting is a really precious moment: every month I pick a hot topic or a more classic subject to discuss all together via video conference. Of course, I start the conversation, giving participants a conceptual map about it and some suggestions, but then the dialogue starts. We exchange ideas and thoughts for an hour. For instance, we have discussed the history of American "on the road" mythology and the concept of cancel culture.
I have very affectionate readers and customers who have been following me for many years. Many of them already trusted me, so they immediately decided to become members. At the same time, I was really flattered by a lot of people who just happened to stumble upon me on social media and decide to "bet" on these new products.
Moreover, I often work with members as a lab: I ask them what kind of topic they would love to know more about and if they have questions or curiosities about something specific.
How has your work changed since getting this additional financial support from your community?
We're starting with many small changes in the daily organisation of our work and like to keep our members informed about these goals. At the moment, the biggest goal is being able to continue having Valeria by my side. While she used to work with me as consultant or for some specific collaborations, now she is officially a member of the team, with an active role in content production and building relationships with my customers. Of course, the growth of my team gives me more space to enhance the activities and the tools offered by La McMusa.
Through memberships, we can work on continuity: we receive monthly funds in exchange for special content. Working on a monthly basis allows us to plan each feature without interfering with daily activities or long-term projects.
How has your experience with Steady been so far?
Really productive and rewarding. First of all, thanks to Luisa Zhou from Steady's Italian team who introduced and guided us through the Steady world. Then, a special mention to the Steady platform: it's very fresh and intuitive and it makes editing, reading, communicating and signing up really easy.
We are very satisfied with the results and we look forward to communicating with our members about the first goals we have achieved thanks to their support.
Anyone can become a member of La McMusa on Steady (Opens in a new window).
Already a publisher or want to become one?
In our magazine you will find more success stories from other publishers:
And if you want to keep up-to-date with the latest trends in independent publishing and insights from successful publishers, subscribe to our Steady Magazine newsletter using the button below.
Topic
Success Stories