Match of the Week #257: WWE Royal Rumble 2013 (Watch Along Edition)
Das Match of the Week zum Mitschauen: Olaf und Kai mit dem alternativen Kommentar zum WWE Royal Rumble 2013.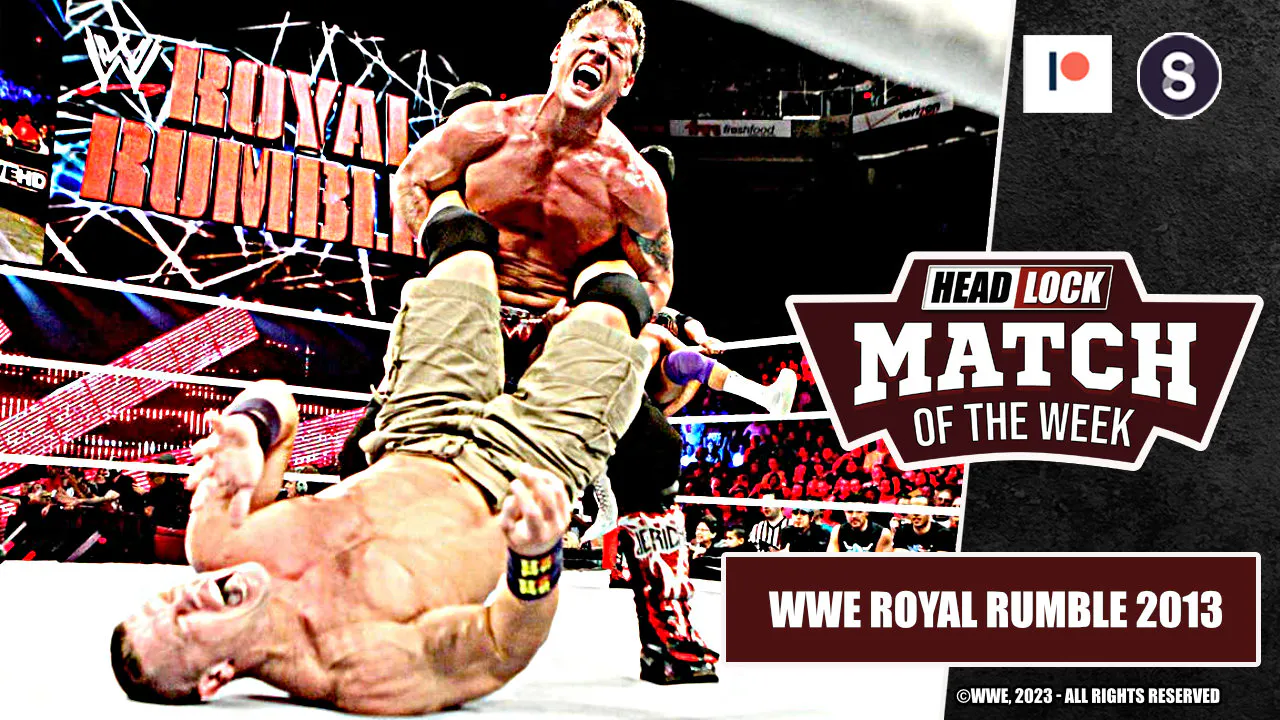 Dumme Ideen kommen häufig spontan - und dann auch gerne mal vom Kollegen Kai. Auf der Suche nach einem geeigneten Match of the Week in Vorfeld des WWE Royal Rumbles kam der Rumble 2013 zur Sprache und weder Kai noch Olaf konnten sich daran erinnern. 
Das Ergebnis hört ihr in diesem Match of the Week: Statt einer Move-By-Move-Review gibt es diesmal ein Watch Along. Wie gefällt euch diese Änderung? Lasst es uns in den Kommentaren wissen, ob wir das häufiger (vielleicht zu den Big-4 bzw. Big-5) als Abwechslung machen sollen.