BRICKS Workshop: Lighting Tips with Photographer Holly McCandless-Desmond
London-based fashion and portrait photographer Holly McCandless-Desmond is hosting an online workshop on Lighting tips. Available for free for BRICKS Learner Platform members on Monday 10th July at 6PM BST.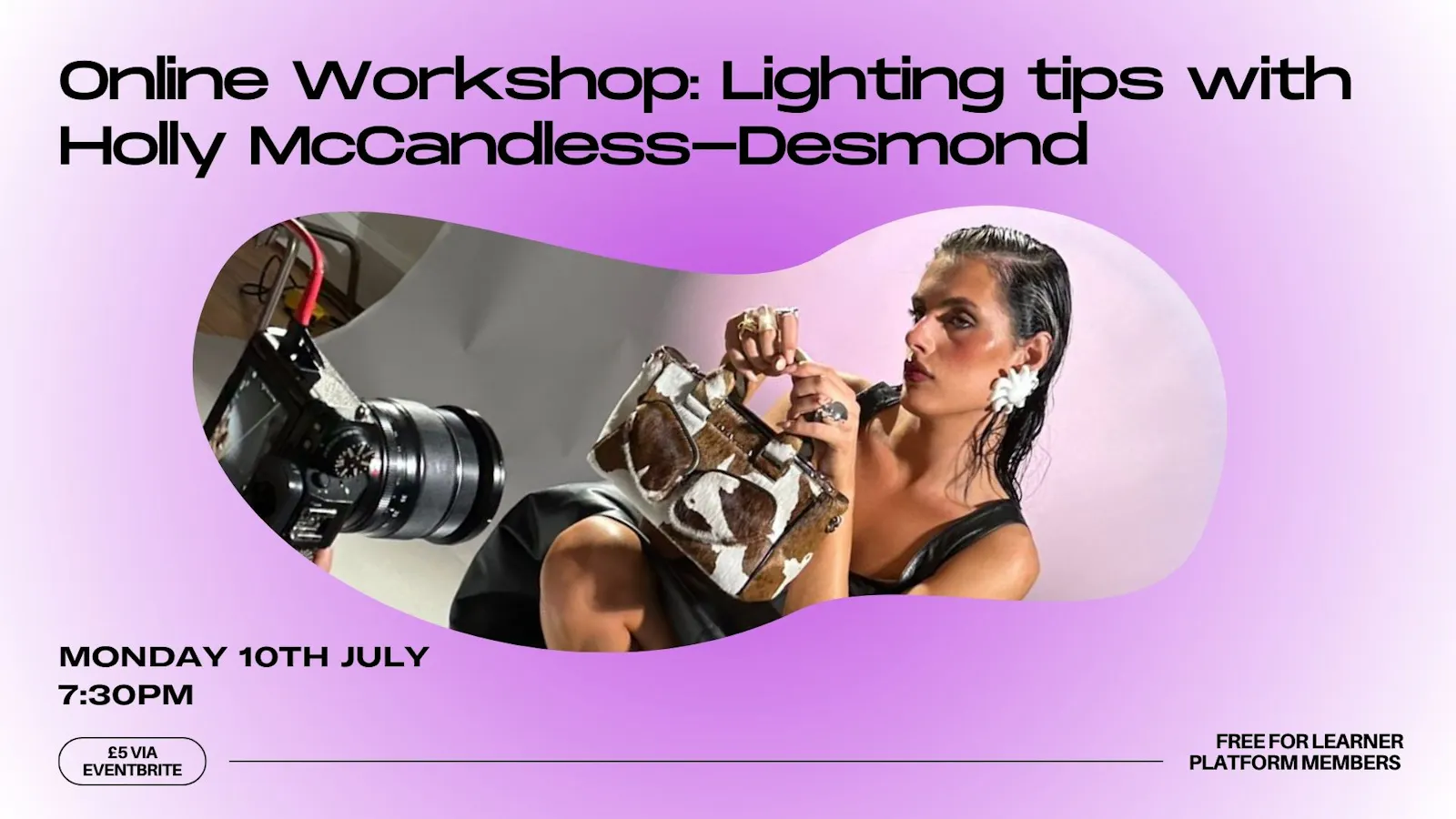 0 comments
Would you like to be the first to write a comment?
Become a member of BRICKS magazine and start the conversation.
Become a member
Read more from BRICKS magazine