Feedback For Fashion Week Photography Applicants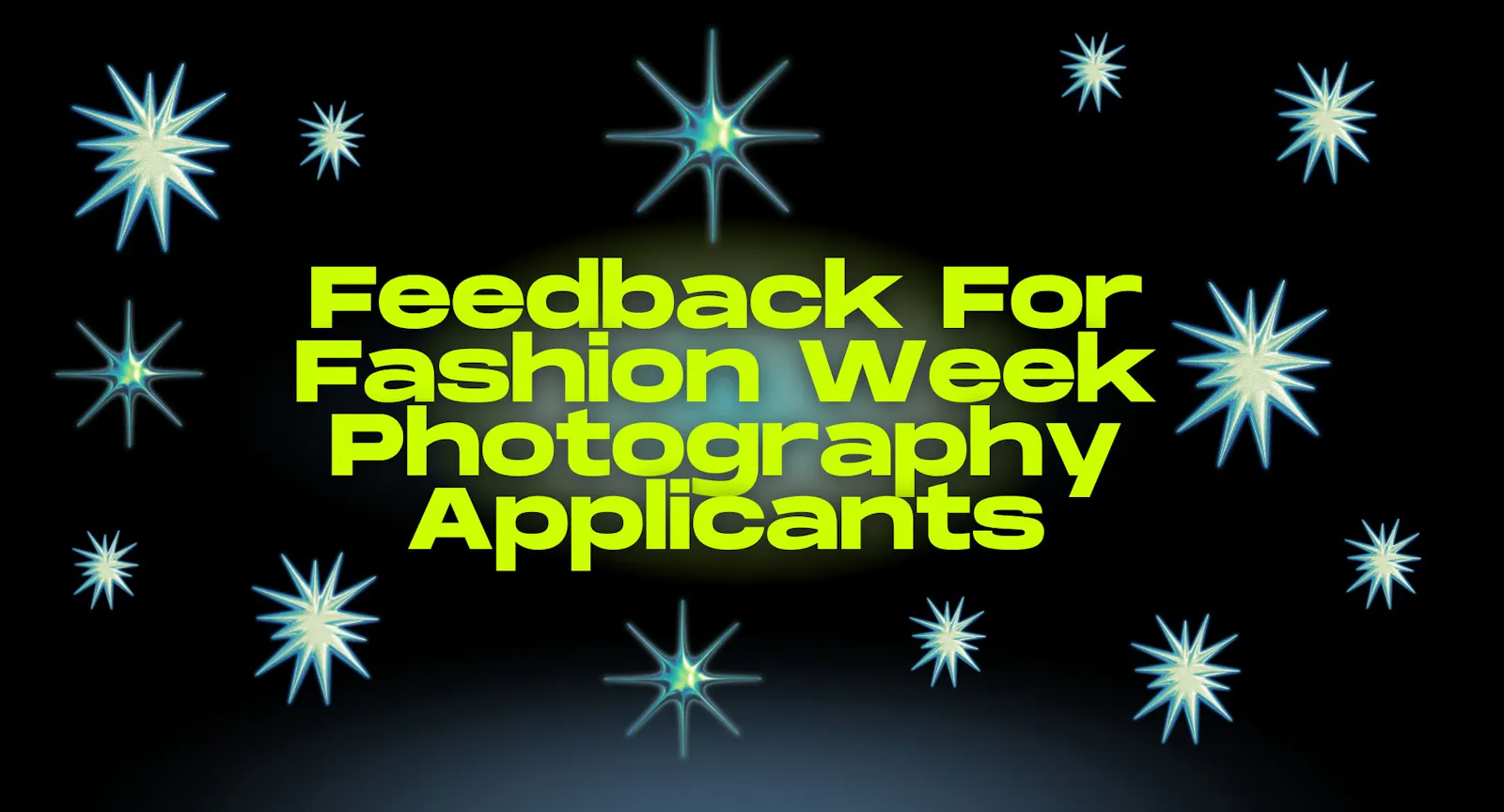 This week, the BRICKS team offers feedback to applicants for our fashion month open call, and breaks down the most common mistakes applicants make.
Applying for jobs can be a gruelling process, spending hours at a time scrolling through multi-page application forms, carefully crafting perfectly worded emails and customising cover letters to fit each and every company you're applying to. What's worse, if you're unsuccessful with your application, then feedback is almost always non-existent, leaving many in a state of confusion or uncertainty as to why they didn't get the job.
With this in mind, we recently put out an open call for fashion photographers and content creators based in New York, London, Milan and Paris to shoot content for fashion week. While we're excited to say we've selected some excellent applicants for NY and London, we know that many people have therefore been unsuccessful. Below, we thought it would be helpful to share some of the most common reasons why applicants weren't selected, in the hopes that this can improve your application and your chances of receiving your next job role. 
Read more from BRICKS magazine