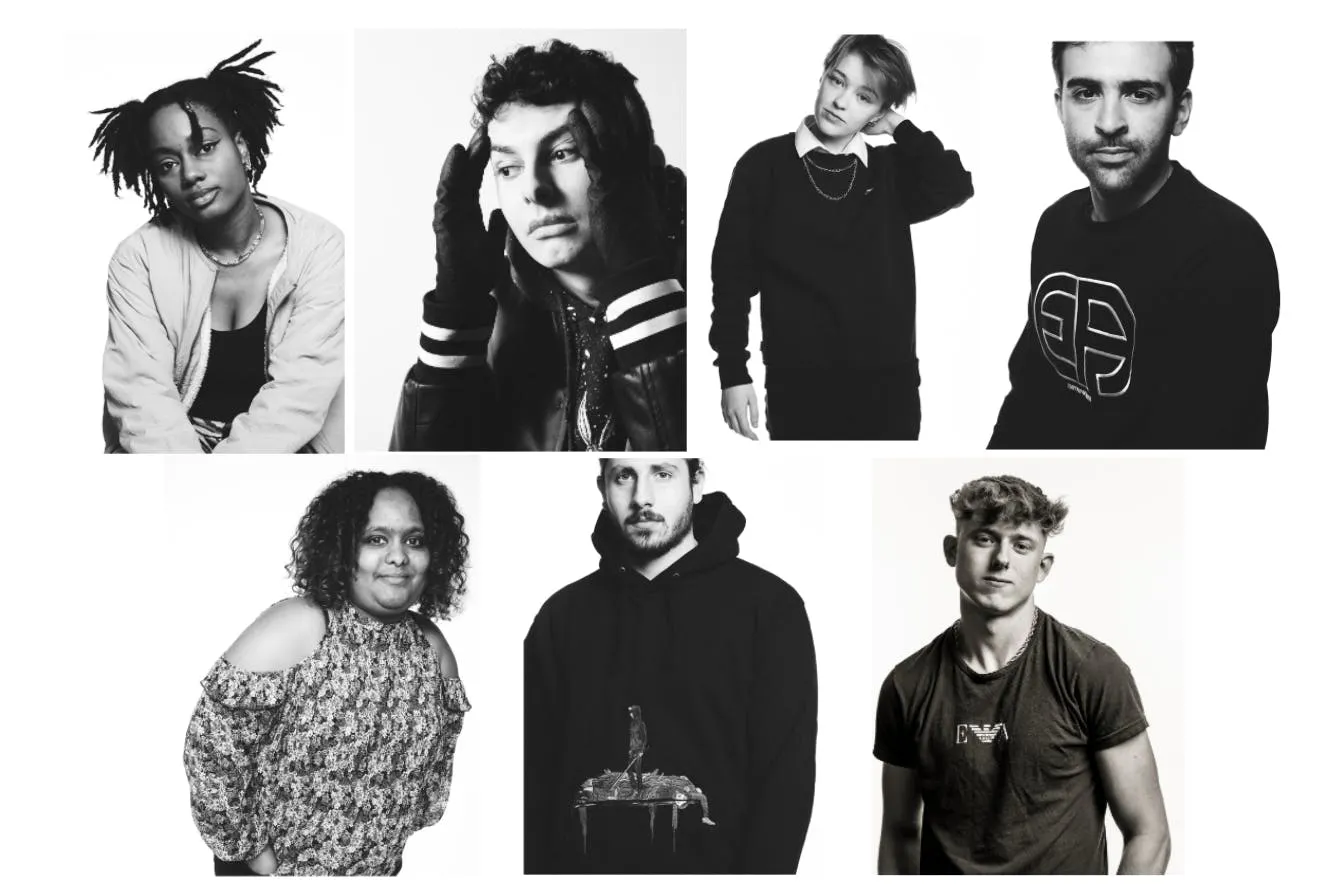 Opportunity: Red Bull Launches 'Depth of Field' Photography Mentorship
The brand has partnered with Positive View Foundation to create a summer-long photography initiative supporting the next generation of image-makers across sports, music & more.
The creative industries have always battled with issues around diversity and inclusion, with recent studies showing that only 13% of creative jobs are filled by people of colour and just 17% being made up of the LGBTQI+ community. Additionally, the lack of diversity within the industry only reflects one white, male-dominated story as globally, 80% of photography students are women—yet to this day they account for only 13% of professional photographers.
Today Red Bull (Opens in a new window) and Positive View Foundation (Opens in a new window) launch Depth of Field (Opens in a new window), a new bespoke, summer-long photography initiative, supporting the next generation of photographers. Designed to champion young, underrepresented talent, the project is offering people aged 16-25 unique opportunities to transform their lives and ignite passions and careers through photography.
Depth of Field will see Red Bull and Positive View help 10 emerging photographers gain access and exposure to some of the world's leading sporting and cultural properties, with the ultimate aim of creating a deeper pool of talent in the industry.
Globally, 80% of photography students are women—yet to this day they account for only 13% of professional photographers.
The programme is set to include experiences shooting some of Red Bull's world-leading sporting talent, such as Oracle Red Bull Racing, home of Formula 1 champion Max Verstappen (Opens in a new window); Premier League star Trent Alexander-Arnold (Opens in a new window); and some of the leading names in action sports such as BMX and Mountain Bike. In addition, the programme will grant access to unique events such as partner music festivals, the HSBC London Sevens at Twickenham, Red Bull Soapbox Race and Goodwood Festival of Speed presented by Mastercard.
Through these experiences, participants will have the opportunity to develop not only their technical photography skills, guided by established names in the industry, but also soft skills and self-belief that will serve them in whichever route they choose to take in life.
The Depth of Field programme has been created to inspire and enable young creative talent by opening the doors to a highly competitive industry – and one that often overlooks diverse talent – with barriers to entry that include professional networks established over years and prohibitively expensive equipment.
Since it was founded in 2012, Positive View (Opens in a new window) has continued to support and invest in the nation's young talent, by making a positive impact on the lives of some of the most vulnerable young people in the country, through funded partners such as Arts Council and the Royal Photographic Society. Positive View has previously collaborated with figures such as David Beckham and Prince William, and the charity's ambassadors include established professionals such as Richard Young and Rankin.
Seven of the 10 participant spaces on the Depth of Field programme have been selected through previous Positive View programmes, and those young people were recently shot by renowned fashion photographer David Sims at his London studio. Red Bull and Positive View are now announcing an open call for the remaining three spaces on the programme.
To apply to join Depth of Field, young people aged 16-25 should submit three of their favourite shots they have taken and a few words on why the programme would have a positive impact on their lives.
Deadline for submissions: 17th May.
More information & where to submit: www.redbull.co.uk/depthoffield (Opens in a new window) 
0 comments
Would you like to be the first to write a comment?
Become a member of BRICKS magazine and start the conversation.
Become a member
Read more from BRICKS magazine